Disciplinary officer Sue Robinson will hear arguments from the NFL, NFLPA and Deshaun Watson's camp Tuesday. That will precede an initial decision on the punishment, if any, the veteran quarterback will receive ahead of his first Browns season.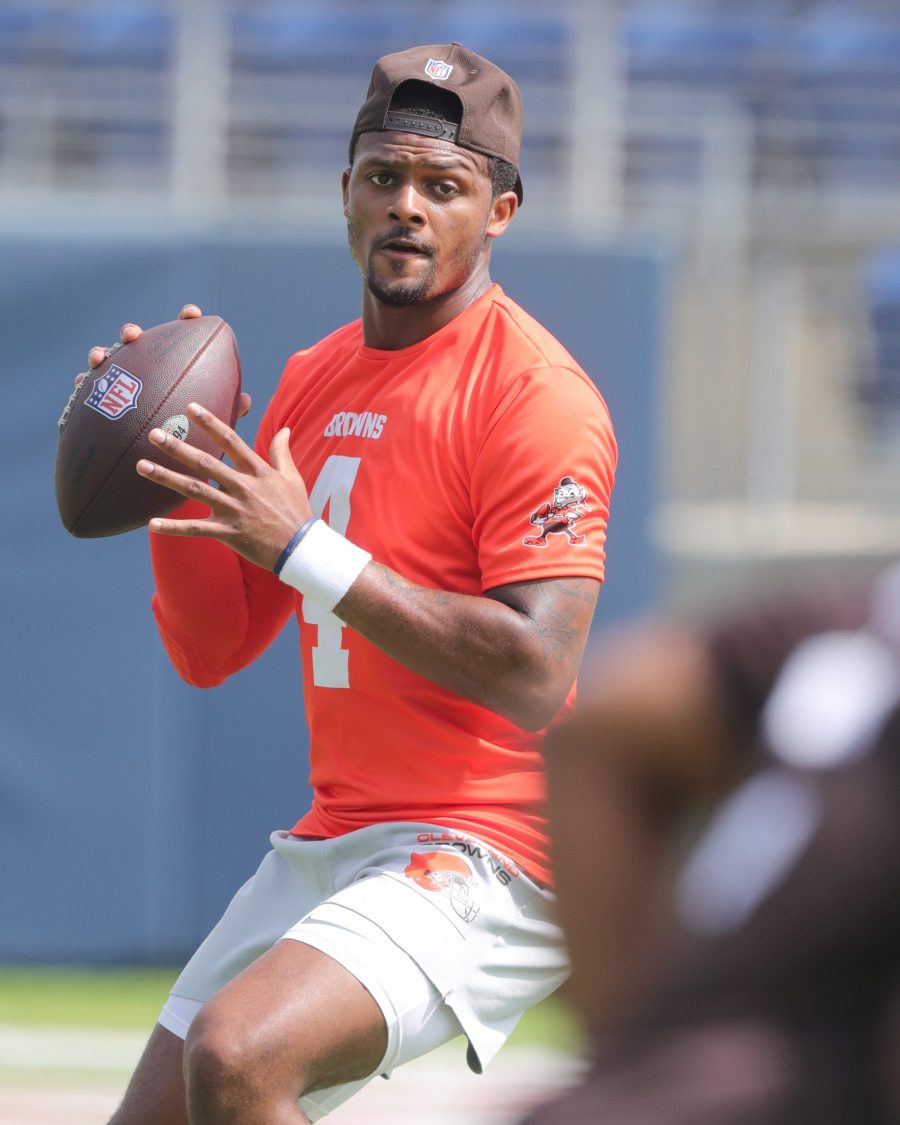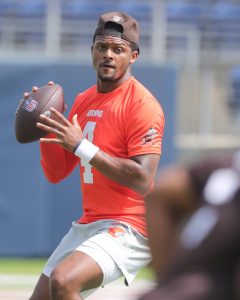 But the NFL or NFLPA can appeal Robinson's verdict. That appeal would be decided by the league, which is believed to be pushing for a significant suspension. The league and the union entered settlement talks about a Watson punishment earlier this month, but those negotiations broke down. The NFL's push for a year-long Watson ban is believed to have led to the parties shutting down the settlement talks, Albert Breer of SI.com reports.
The NFL has met with several of the women who have accused Watson of sexual misconduct and/or sexual assault, and the league will focus on five of those cases when it makes its case to Robinson, Breer hears. The five accusers with the most evidence to include in a presentation — from texts to social media messages to payment records, etc. — will be prioritized, Charles Robinson of Yahoo.com notes.
The league has been connected to pushing for an indefinite suspension of Watson — one the Wall Street Journal's Andrew Beaton notes would be for at least a year. This would help give the NFL an avenue to keep Watson suspended into 2023 based on new civil lawsuits. This would stop the league from having to suspend Watson twice, a prospect that was loosely floated earlier this offseason. The league has also spoken with women who did not sue the quarterback, Breer adds.
A civil suit against the Texans surfaced Monday. It came from one of the four women who has not settled her own suit against the former Houston quarterback. The lawsuit against Watson's former team reopens the door to additional suits against him.
"It is now known that in many of Watson's multiple massage interactions, more than massage therapy occurred — indeed, with at least thirty different women, the 'more' that occurred included unwanted sexual advances and outright sexual assault by Watson," the suit states, per Pro Football Talk's Mike Florio. "Each of those thirty-plus women, most of which are complete strangers to one another, experienced strikingly similar conduct from Watson."
Twenty of the QB's 24 accusers have settled. More women coming forward with accusations would put the proceedings in a murky place, if Robinson's decision and/or an appeal lead to Watson not receiving an indefinite suspension.
Follow @PFRumors