A lengthy Deshaun Watson suspension is believed to be coming soon, but the Browns continue to wait for that news to emerge. A full-season ban has become a real possibility for the quarterback who was accused by 24 women of sexual misconduct and/or sexual assault.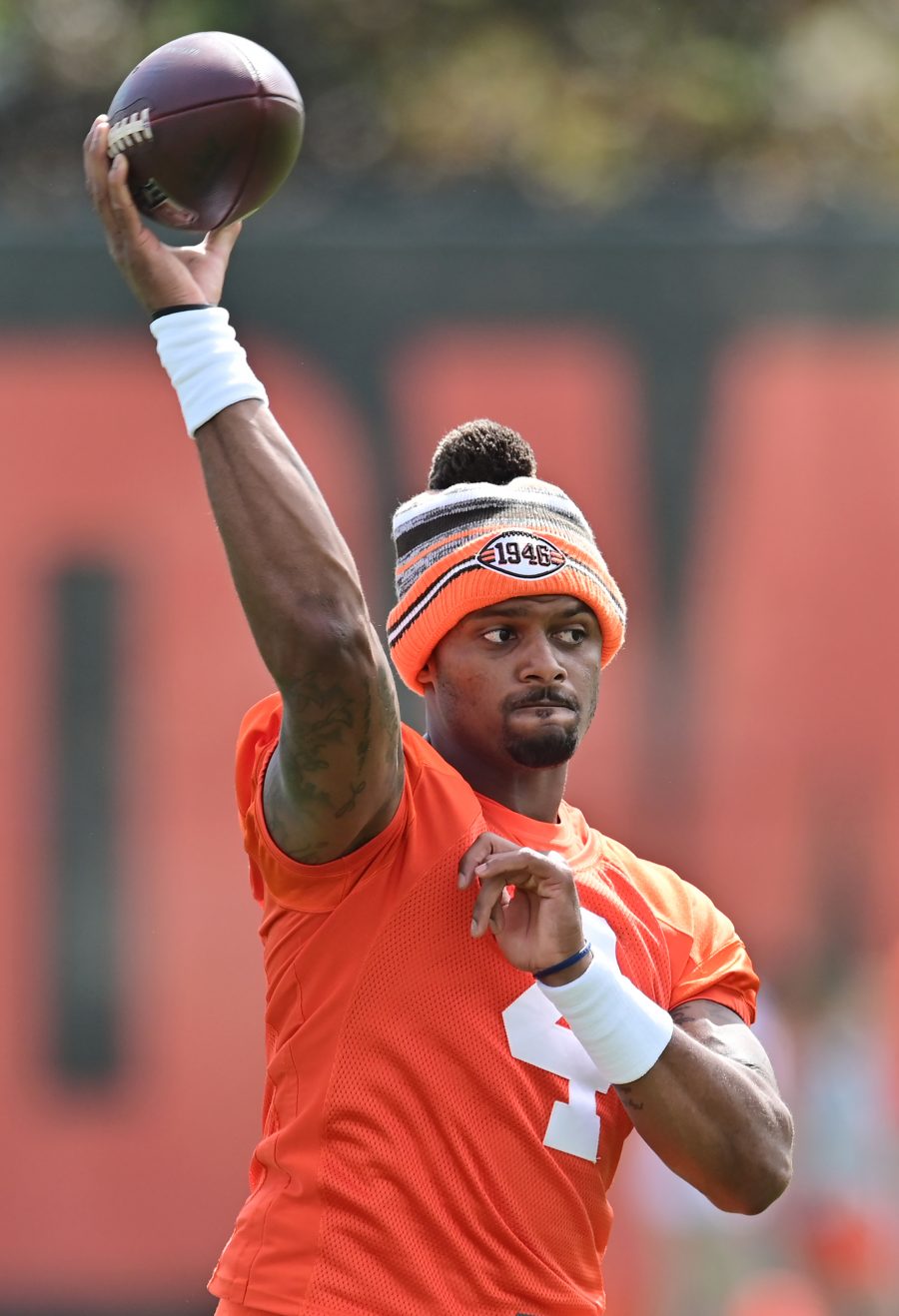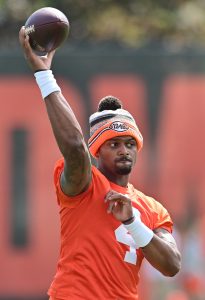 An independent officer, Sue Robinson, will decide on Watson's discipline. That ruling is expected to happen before the Browns begin training camp. But Roger Goodell would handle an appeal. However, the NFL, NFLPA and Watson advisors entered talks about a negotiated punishment, Josina Anderson of USA Today tweets.
If a negotiated ban came to pass, Watson would waive his appeal right. These talks, however, broke down because the parties were not on the same page regarding suspension length, Anderson adds. This will keep the process moving toward Robinson's decision.
If Robinson's decision does not meet with NFLPA approval, the union plans to use recent punishments for teams and owners (or lack thereof) in its appeal. The NFLPA would cite NFL treatment of Dan Snyder, Robert Kraft and Jerry Jones in its Watson appeal, Mike Florio of Pro Football Talk notes.
The NFL is believed to have changed its plans regarding what information was made public in its investigation into Snyder and the Commanders, which wrapped in 2021. That probe did not produce a written report of the league's findings, leading to Congress becoming involved. The NFL fined the franchise $10MM, and Snyder gave up day-to-day operations. However, his involvement with the team since has been in question. Kraft pleaded not guilty to two misdemeanor counts of soliciting prostitution in connection with a January 2018 incident at a spa. The Patriots owner's case was later dismissed, and no NFL punishment came down. The Cowboys paid a confidential $2.4MM settlement after four cheerleaders accused the team's former senior vice president for public relations and communications, Rich Dalrymple, of voyeurism in the team's locker room during a 2015 event at AT&T Stadium. The NFL did not investigate the Cowboys.
These arguments would bring other teams into the Browns' controversy. The union believes its strategy would be more effective since the 2020 CBA moved Goodell further away from disciplinary matters, Florio adds. But with the NFL overseeing an appeal, it is unclear how much traction they will have considering both the volume of accusations levied against Watson and the league's apparent hope for a year-long suspension.
Watson, who was not charged in connection with these accusations and has denied all wrongdoing, settled 20 of the 24 civil lawsuits against him this week. The NFL said that will not impact his potential punishment. The settlements will prevent Watson from going through most of his suits next year, which would take the prospect of the commissioner's exempt list — something Goodell has already said would not apply here — completely off the table. If Watson were to miss 2022 games, it would only happen because of a suspension.
Follow @PFRumors