Although the Eagles hired an offense-oriented head coach in Nick Sirianni, he will work in a sideline CEO-type role next season. Offensive coordinator Shane Steichen will call Philadelphia's plays in 2022, he said Friday (via the Philadelphia Inquirer's Jeff McLane, on Twitter).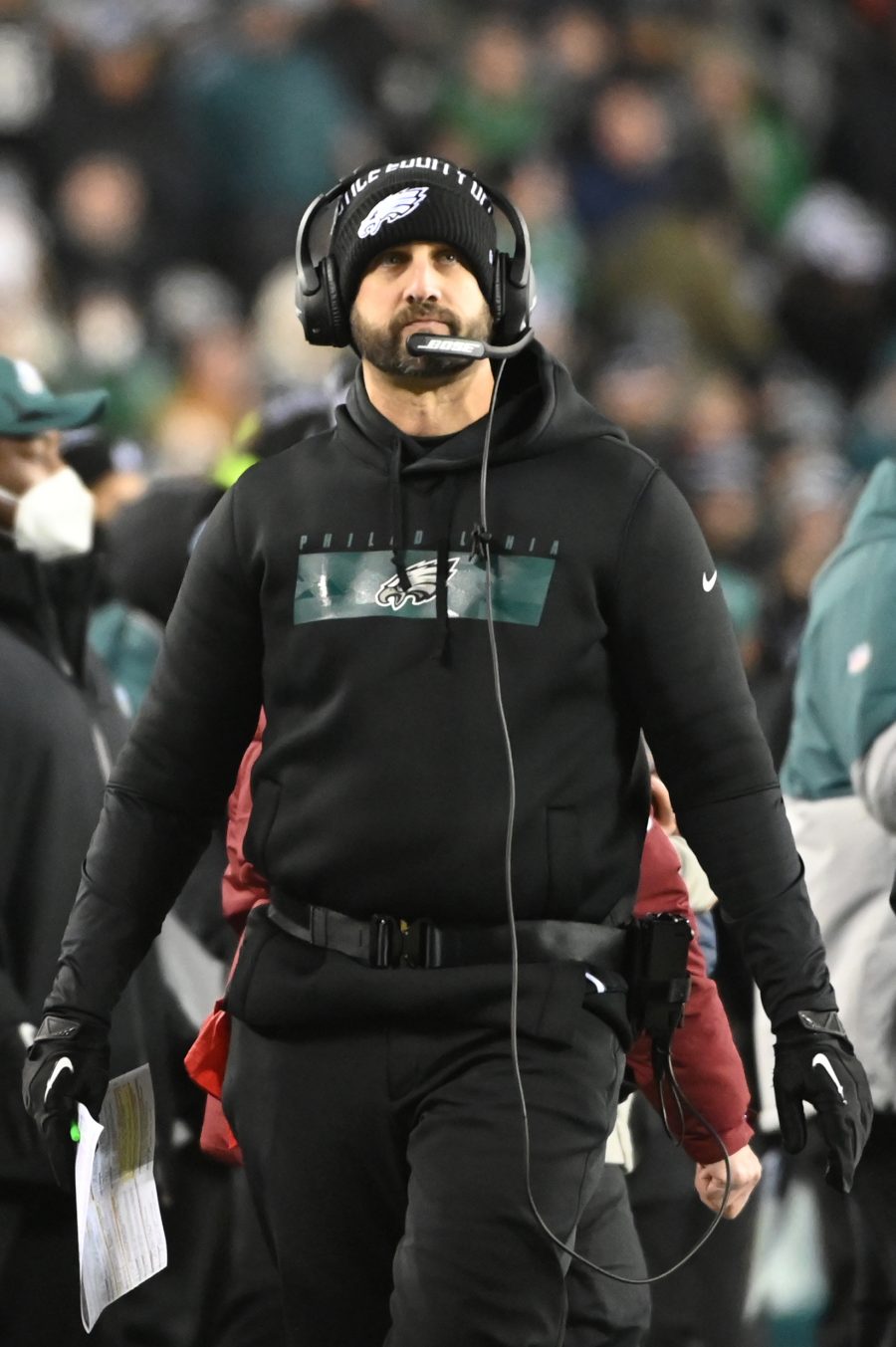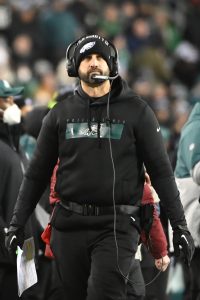 This will not necessarily represent a change. Sirianni began his Eagles debut season calling plays, but he handed the reins to Steichen midway through the campaign. That resulted in a shift for the team, which used a more run-centric offense down the stretch to craft a surprise playoff route.
Steichen's role in the offense does make Sirianni's stand out. The former Colts offensive coordinator did not call plays while in that post, with Frank Reich doing so. Most of the league's head coaches with offensive backgrounds call their teams' plays. Sirianni's approach resembles Mike McCarthy's in Dallas, where OC Kellen Moore holds that responsibility.
"I think last year, we were a new staff and we were evolving as an offense. And so as the season got going on, I ended up taking over more of the play-calling midseason," Steichen said, via Eagles Wire's Glenn Irby. "And then, again, Nick has a stamp on every single thing we do. So in the meeting rooms, he has a stamp on everything we do. Every play that's on that call sheet, he makes sure it's justified and we're good to go."
Steichen's previous position was as a play-caller for a team with an offense-geared HC (Anthony Lynn). The Chargers promoted Steichen to OC during the 2019 season, and he continued to call plays in 2020, playing a central role in Justin Herbert's Offensive Rookie of the Year campaign. Steichen's encore in this role illustrated a willingness to play to a team's strengths. The Eagles became the first team since the 1985 Bears to rush for at least 175 yards in seven straight games. Philly finished the season as the NFL's top-ranked rushing attack.
Steichen, 37, may need to adjust again given the personnel change that occurred on the draft's first night. The team's key ball-carrying principals — Miles Sanders, Boston Scott, Jalen Hurts — return, but Philly's offense figures to change now that A.J. Brown is on the team. Brown comes from a Titans team that also centered its offense around the ground game, but the Eagles authorized a wide receiver-record $56MM fully guaranteed upon trading for the fourth-year playmaker. That will require an increased aerial focus, something that should help the team determine Hurts' long-term viability.
Follow @PFRumors