Could Isaiah Wynn's absence from Patriots OTAs, which compelled New England to deploy Trent Brown at left tackle in Wynn's stead, have precipitated a permanent shakeup? Per Jeff Howe of The Athletic (subscription required), Wynn suited up at right tackle during mandatory minicamp last week, while Brown remained at left tackle.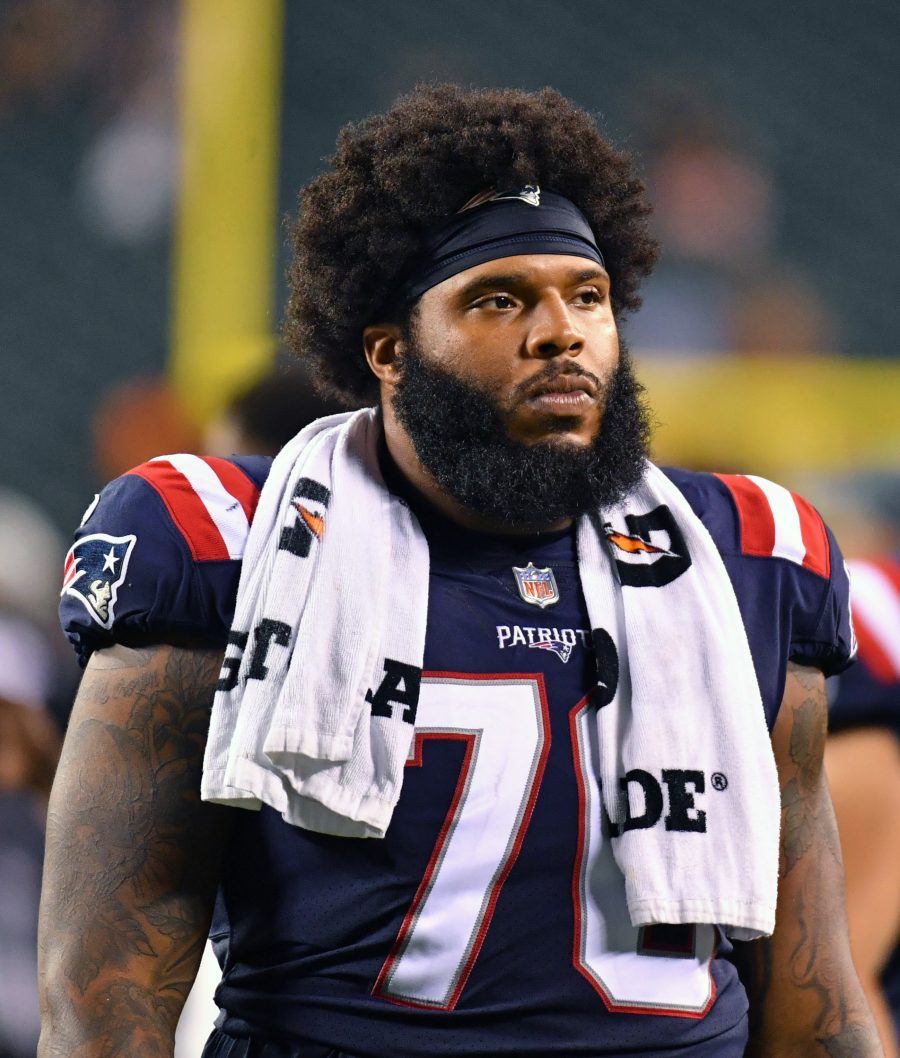 Howe reminds us that, at the Patriots' 2018 minicamp — during Brown's first stint in Foxborough — Brown worked at LT while Wynn lined up at RT. The two players switched roles for that year's training camp, but Wynn suffered an Achilles tear during a preseason game several weeks later, and he missed the entire season as a result. Following Wynn's injury, Brown returned to left tackle and parlayed a strong showing at the position into a lucrative free agent contract with the Raiders the following offseason.
Still, there is precedent for the team to use Brown and Wynn at LT and RT, respectively, before training camp begins, only to have them flip-flop when the serious work gets underway in late July. On the other hand, 2018 was Wynn's rookie season, so it could be that head coach Bill Belichick was simply easing him into the professional ranks during minicamp that year.
So there is no way of knowing what Belichick is currently envisioning with respect to his OL bookends, though he downplayed the significance of last week's minicamp alignment. When asked about Wynn's RT time, Belichick said it is in keeping with the team's modus operandi for the last 20 years, thereby suggesting that he is merely trying to create positional flexibility (via Andy Hart of WEEI.com).
Wynn, who is entering a platform year and whose earning power could be seriously undermined if he were to remain at right tackle, is saying the right things at this point. "Do I like the change? It's wherever they need me, player," he said. When asked about his contract status, he replied, "I ain't worried about no contract right now. I'm focused on being the best player I can be for the team so we can move forward to the season. … That'll come when it comes."
Another factor to consider is that Brown, not Wynn, has been the one developing chemistry with rookie first-rounder Cole Strange, the team's presumptive LG. Although many pundits believed New England was reaching when it made Strange the No. 29 overall pick of this year's draft, Mike Reiss of ESPN.com said the Chattanooga product looks like a plug-and-play starter, so the reps shared by him and whomever lines up to his left are especially meaningful.
On a related note, Strange is just one of two 2022 first-rounders who have yet to sign their rookie deals (Steelers QB Kenny Pickett is the other). As Ben Volin of the Boston Globe writes, there are a few reasons for that. One, the Pats simply do not have enough cap space at the moment, which is a matter that can easily be resolved. Two, it could be that Strange is angling for larger roster bonuses and lower base salaries over the life of his rookie deal, just so he can get his money more quickly every year. And finally, while the top 28 picks of the 2021 draft received fully-guaranteed contracts, last year's No. 29 selection, Eric Stokes, received a 96% guarantee for the fourth and final year of his rookie accord. Since Strange is this year's No. 29 pick, perhaps a modicum of guaranteed money is at issue between player and team.
However, even the 30th-32nd picks in this year's draft class received a 100% guarantee, so Strange has some leverage here if that really is one of the reasons for the delay.
Follow @PFRumors