In mid-January, as the head coaching interviews were reaching their peak, a new name emerged in the head coaching market. In their search to replace former head coach Brian Flores, the Dolphins requested an interview with Thomas Brown, who was in the role of running backs coach/assistant head coach of the Rams at the time. This was really the first time Brown's name had surfaced in any NFL coaching circles, which is no surprise considering he'd only been coaching in the NFL for two years. Now, though, Brown is shouldering a bit more responsibility in Los Angeles as "his name gains momentum in hiring circles across the league," according to Jourdan Rodrigue of The Athletic (subscription required).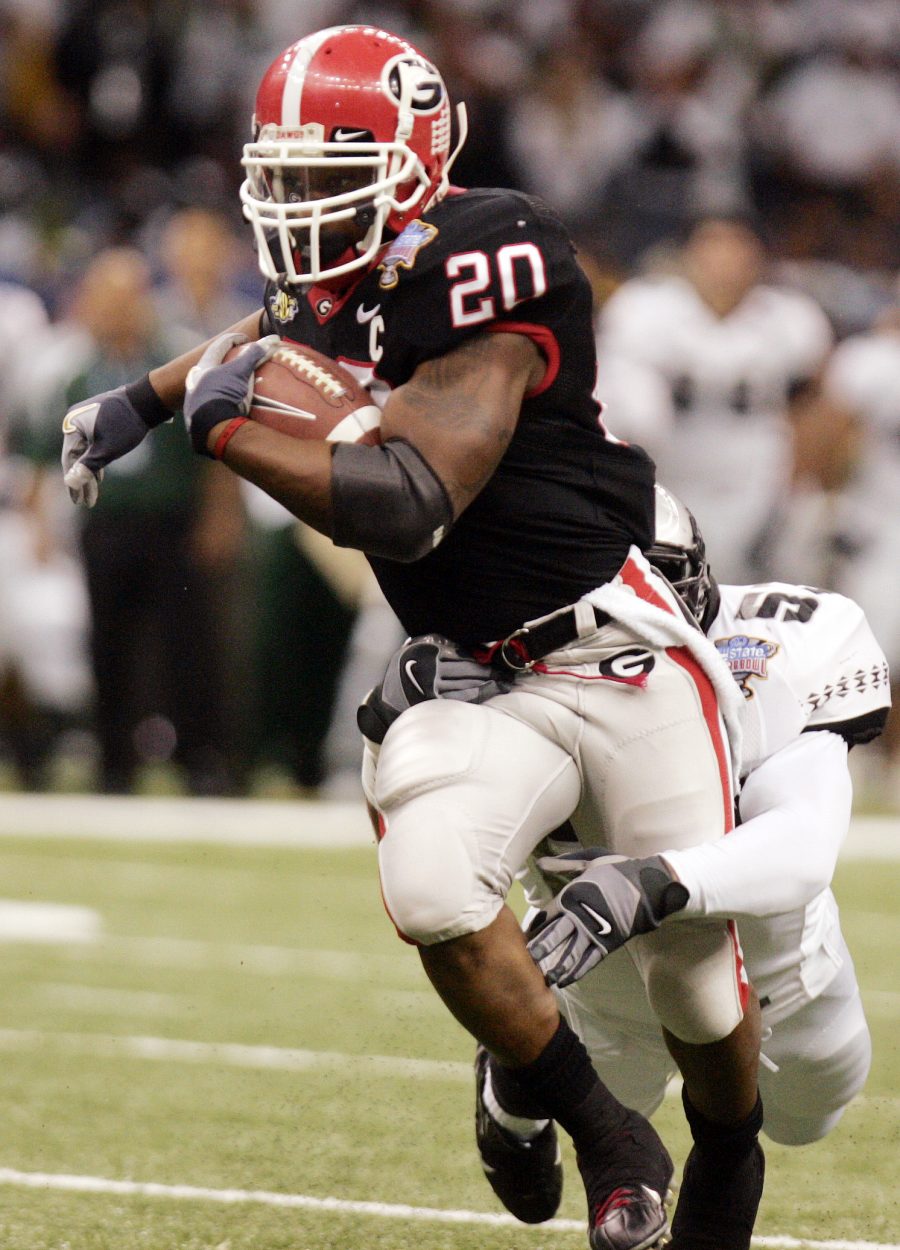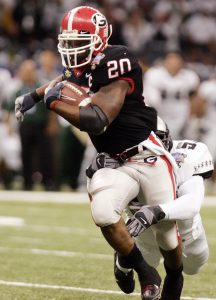 Brown had a short career in the NFL after being taken in the sixth round of the 2008 NFL Draft. As a young running back, Brown saw his rookie season end before it could even get going when a horse collar tackle landed him on injured reserve. After the injury, he never found his way back onto the field.
Not one to sit dormant, Brown went back to his alma mater and became a strength and conditioning coach for the Georgia Bulldogs. He broke into coaching after accepting the role of running backs coach at UT Chattanooga. He progressed through several jobs from there accepting coaching roles at Marshall, Wisconsin, Georgia, Miami (FL), and South Carolina, even rising to the rank of offensive coordinator in Coral Gables, although play-calling duties remained with then head coach Mark Richt. During his time at the collegiate level, Brown mentored many future NFL players such as Melvin Gordon, Corey Clement, Dare Ogunbowale, and Derek Watt at Wisconsin, Sony Michel and Nick Chubb at Georgia, Gus Edwards, Travis Homer, and DeeJay Dallas at Miami, and Tavien Feaster at South Carolina. In his lone season with Gordon, Gordon finished 42 yards short of breaking Barry Sanders' single-season college rushing record.
According to Brown, that was where his plan ended. "Becoming an offensive coordinator, a head coach, those were never my goals when I first started coaching," Brown told Rodrigue. He only planned to coach his old position for awhile before he would "retire and disappear with his family into the countryside." Those plans changed when he discovered that Rams head coach Sean McVay had taken an interest in him. McVay hired Brown as running backs coach shortly after the 2019 NFL season. After only one season on staff, Brown was granted the additional title of assistant head coach.
Brown is known for developing a trust with his players, who would run through walls for him. He's an advocate for the men he coaches and he takes responsibility for their development outside the game as much as in it, as was displayed in a clip from HBO's "Hard Knocks," in which he spoke to his position group about the racial issues plaguing the nation.
After only two years in the NFL, Brown interviewed for the Dolphins' head coaching vacancy and the Vikings' offensive coordinator job. Although the job eventually went to former Kentucky offensive coordinator Liam Coen, Brown was considered for the Rams' offensive coordinator vacancy, as well, after Kevin O'Connell left to become the Vikings' head coach. Brown may not have ended up with any of those positions, but the 36-year-old heading into his third season of NFL coaching has certainly not heard the last of the interview requests.
After it was determined that he would stay in Los Angeles, Brown was given more responsibility in the offense. He was asked to transition to tight ends coach/assistant head coach and was tasked with the assignment of hiring his replacement to coach running backs.
McVay has already amassed quite a coaching tree during his five-year tenure as an NFL head coach. So far, four of McVay's former coordinators and assistants have become head coaches. Not only is Brown the natural next staffer to take the step up to a head coaching position and expand McVay's coaching tree even further, but he's also an obvious candidate for a league that is struggling heavily with diversity amongst the top ranks of it's coaching staffs.
Brown's NFL coaching career has just begun and has been rising meteorically. The dynamic, young leader of men is bound to make an impact on this league much sooner rather than later.
Follow @PFRumors