Aug. 7: It sounds as if Hunt has made a formal trade request, per Cabot. As expected, the Browns maintain that they have no intention of honoring that request. Jonathan Jones of CBS Sports believes this situation could end with a pay increase for Hunt (Twitter link), and Jeremy Fowler of ESPN.com says Hunt would have trade value if Cleveland does choose to explore that option (Twitter link). Per Fowler, some evaluators consider Hunt a top-10 RB talent.
Aug. 6: There have been questions concerning running back Kareem Hunt's future with the Browns going into a contract year dating back to the early months of the offseason. It didn't initially seem like there was any drama as both parties were taking a bit of a lackadaisical approach to negotiations that seemed inevitable, but now, with the regular season breathing down his neck, Hunt appears to be acting more boldly. Hunt sat out of team drills for the second consecutive practice today, according to Josina Anderson of CBS Sports, telling the Browns he only plans on participating in individual drills.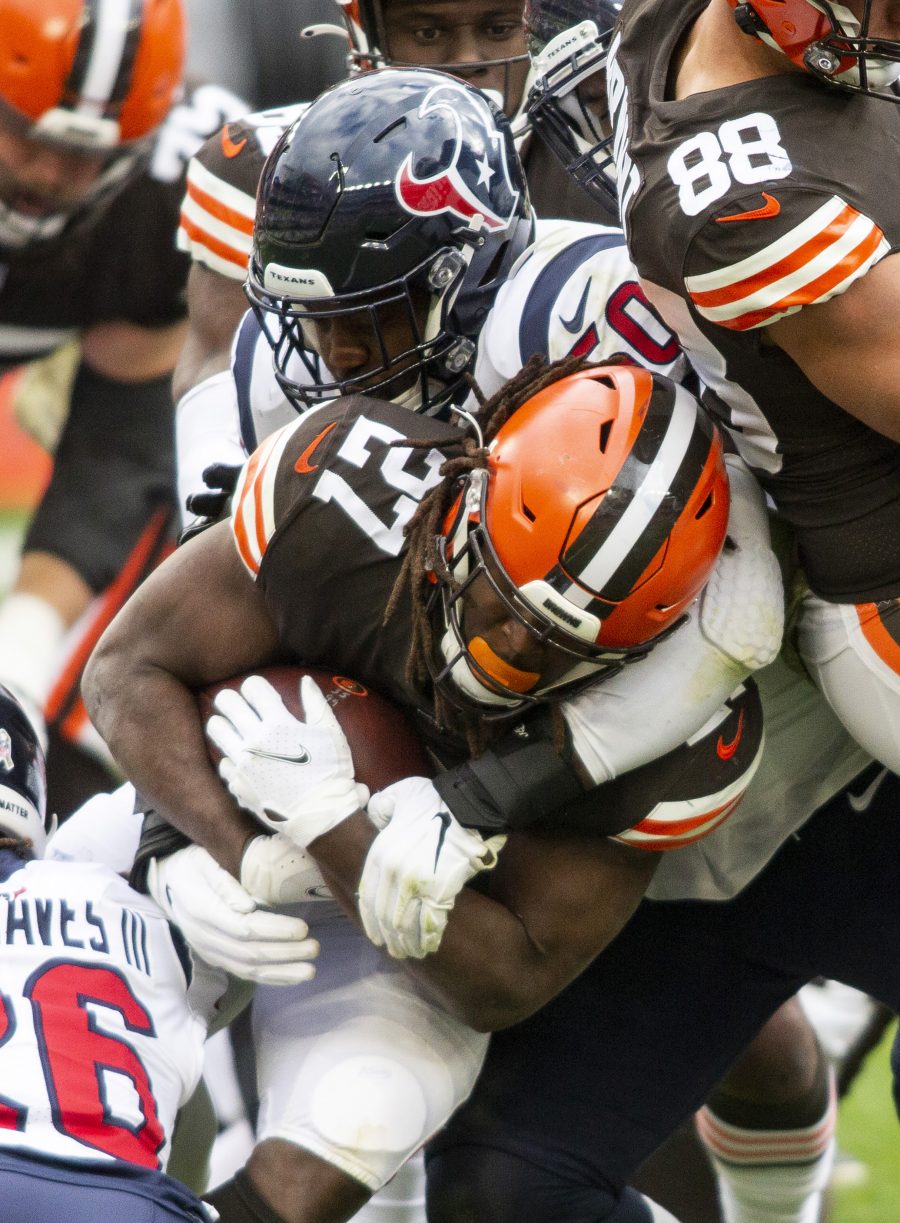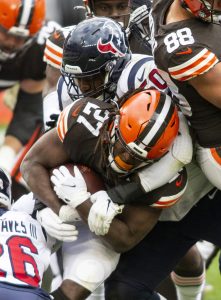 Reports in May described the contract situation as up in the air, positing that, if the two parties failed to deal with negotiations before camp, it would likely decrease the odds of Hunt staying in Cleveland past this year. Only a week later, further reports claimed that, despite the lack of certainty concerning his future, Hunt was "still very much in the Browns' plans for this season," saying that the team had no plans of dealing or releasing Hunt due to the lack of substantive extension negotiations.
It took a couple more weeks before Hunt finally voiced his opinion that he wanted to re-sign with the Browns, desiring an extension but choosing to take things "day by day" in mid-June. Upon reaching full health soon after, Hunt made further comments toward his contract situation.
"I hope I get paid," Hunt said. "So you know, whatever they decide, they know I'm going to come out there and give it my all and I'll do whatever I can to help the team win."
That apparently only applies to the regular season, considering Hunt's new preseason plans. The two recent "partial hold-ins" were "the first time since training camp that Hunt didn't participate" in team drills. Cleveland is able to, and likely will, subject him to fines for his lack of participation.
Hunt's agent was reportedly at the Browns' facility earlier this week, presumably to work on a potential new deal for the 27-year-old. According to Anderson, members of the team have said that "he wants to get paid or traded." The belief is that he would truly prefer to remain in Cleveland, he just wants to be paid what he's worth.
The Browns were fine slow-playing a new deal for Hunt after he missed nine games last year between injuries and COVID-19. Because of the missed time and how the second year of his contract is set up, it made sense that Cleveland would be okay allowing Hunt to play out his contract year and revisit a new contract after the season. They seemed to be taking their lead from Hunt, but now, with Hunt's new decision to be more vocal about his desires, they're in the uncomfortable position of having to deal with negotiations in the weeks leading up to the regular season.
As a native of Willoughby, OH, Hunt made it known recently that he would like to eventually end his career in Cleveland, according to Mary Kay Cabot of cleveland.com. Unfortunately for Hunt, he doesn't hold much leverage. A plethora of running backs who can contribute and a contract that doesn't much penalize the team for waiting stacks the deck against Hunt.
Hunt is expected to be the Browns' No.2 running back behind star running back Nick Chubb. D'Ernest Johnson and Demetric Felton both had opportunities to show their stuff in Hunt's absence last year, and rookie fifth-round pick Jerome Ford has shown some serious potential coming into the league. The combination of contributing running backs has the potential to make Hunt redundant, especially if he decides to continue holding out.
Hunt certainly has the talent to be a starting running back in this league, as displayed during his rookie year in Kansas City, and he likely wants to get paid like it. Unfortunately, the situation is against him, so he's taken to drastic measures in order to try to achieve his means. With the first preseason game for Cleveland six days away and the regular season starting in just over a month, time is running out for the two parties to come to terms.
Follow @PFRumors