Mike Gesicki's 2022 role may not feature same level of prominence compared to his place in the past two Dolphins offenses. The Dolphins added a new No. 1 wide receiver (Tyreek Hill) and signed Cedrick Wilson. Hill, Wilson and Jaylen Waddle are expected to be ahead of Gesicki in the Mike McDaniel offense's aerial pecking order.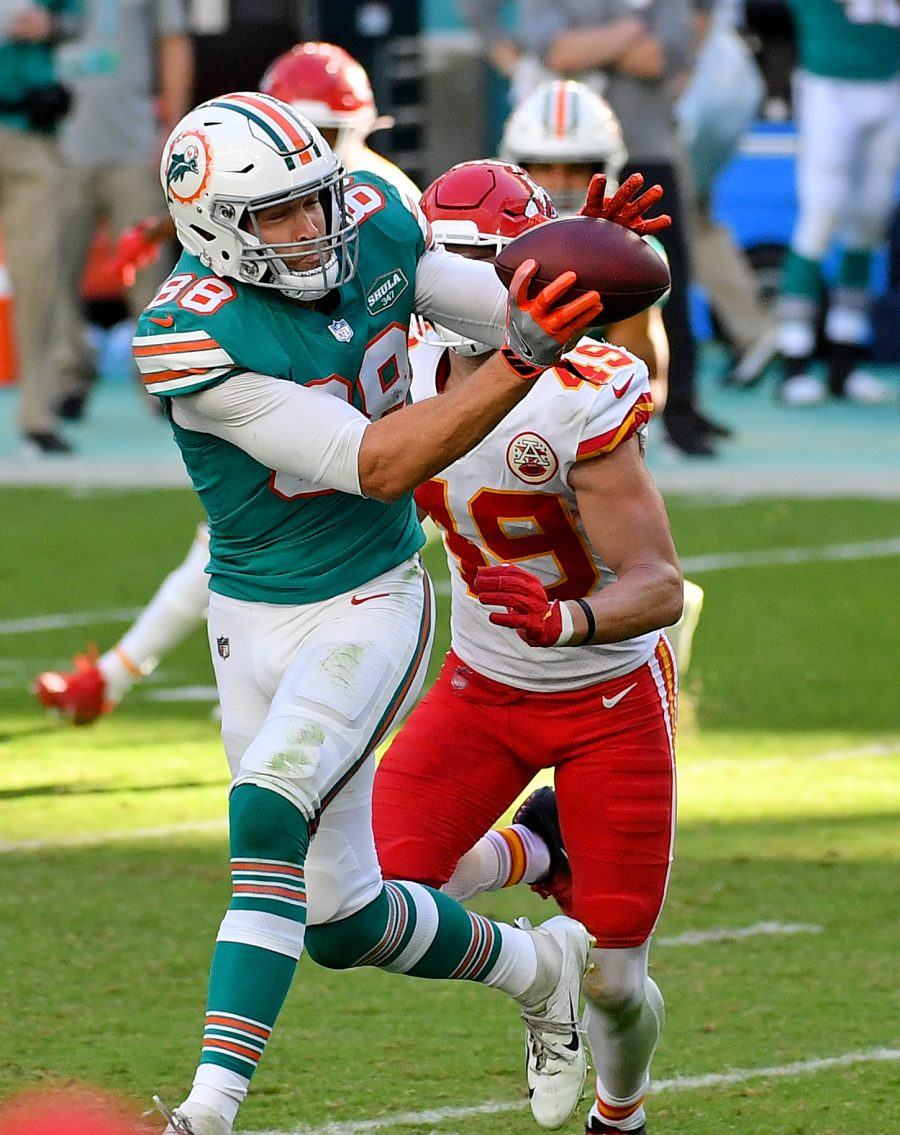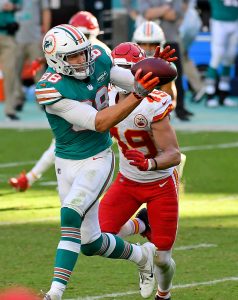 The Dolphins have brought up the franchise-tagged tight end's name as a potential trade chip, according to Pro Football Focus' Doug Kyed. A former second-round pick going into his fifth season, Gesicki has pieced together back-to-back 700-plus-yard receiving seasons as one of Tua Tagovailoa's top targets. He finished second behind only Waddle in Dolphins receiving yards (780) in 2021, but Kyed notes the Dolphins have been willing to discuss their starting tight end in deals.
Although the Dolphins tagged Gesicki, the offseason negotiations brought the lowest-key talks of any of this year's tagged players. Gesicki, 26, signed his tender early, but notable talks are not believed to have occurred. He is attached to the same guaranteed $10.9MM salary as Dalton Schultz, but the Cowboys tight end is expected to play a major role — if not a bigger one, as Dallas is battling multiple major receiver injuries — in his team's offense.
McDaniel's offense will involve more blocking than Gesicki is used to, and the Palm Beach Post's Hal Habib wonders if the Dolphins tagged the former second-round pick as a means to collect assets when the right trade offer emerges. The Dolphins left Gesicki in last week's preseason game longer than many starters, having him play the entire first half. That could also be due to Gesicki learning what he has called a new position.
The Dolphins tagged Gesicki before signing Wilson and knowing if Hill would be available. The Hill market did not materialize until Davante Adams' $28MM-per-year Raiders extension came to pass March 18. Miami acquired the Kansas City star March 23. Miami also has veteran Durham Smythe and 2021 third-round pick Hunter Long on its roster. Neither has shown nearly as much as Gesicki in the passing game, however, and dealing away one of Tagovailoa's favorite targets in what could be a make-or-break season for the starting quarterback would be a gamble.
If Gesicki truly is available, this would be an interesting use of the tag, which has kept an eight-figure cap hold on the Dolphins' payroll for five-plus months. A season in which Gesicki sees fewer targets could also depress his value, though his 2020 and '21 outings would still point to the young pass catcher being coveted next year in free agency. This could be an interesting subplot to follow ahead of Week 1 and perhaps up to the midseason trade deadline.
Follow @PFRumors