Since A.J. Brown was dealt to the Eagles, there's been a narrative out of Tennessee that the wideout's contract demands ultimately led to a trade. Brown is making it loud and clear that that wasn't the case. During an appearance on NFL Network today, the Eagles wide receiver stated that he wasn't a fan of how his stint with the Titans came to an end.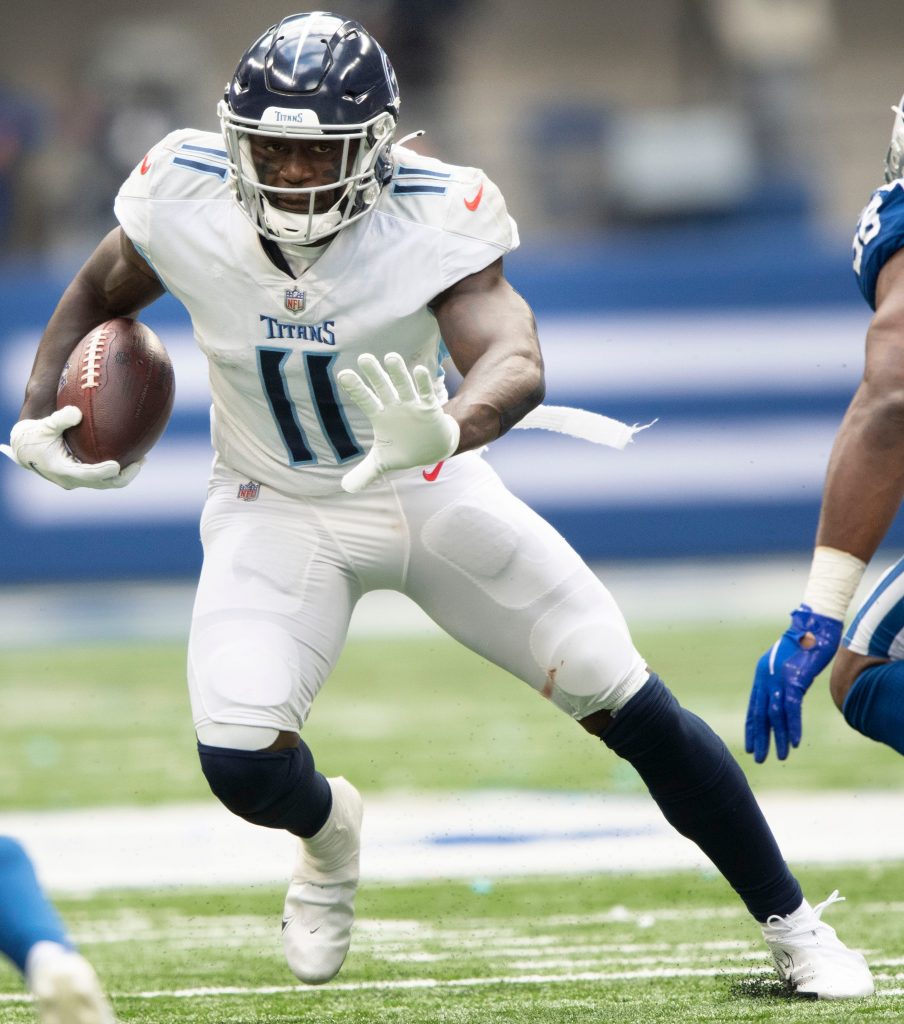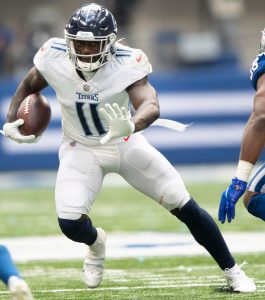 "You know, it's a business, and I'm not upset about the trade or anything because it is a business or whatever," Brown said (via NFL.com's Kevin Patra). "But to be honest, I just didn't appreciate how it all went down, and they just kind of blamed me for it. I'm man enough to say that, however people may take it. But I have no bad blood with Tennessee. I'm moving forward. I'm happy to be here. But (there are) a lot of things people don't know about, and they're just pointing fingers at me. But that's OK."
To review: Brown and the Titans had preliminary talks on an extension during the early parts of the offseason, but after a deal couldn't be reached, it was reported that the wideout wouldn't be participating in offseason programs. The Titans front office didn't blink and suddenly traded him to Philly on Day 1 of the draft, ending the former second-round pick's three-year tenure with the organization.
Following the trade, Brown was similarly critical of the Titans organization, noting that they never came close to offering him his asking price during negotiations. He also admitted that the Titans wouldn't have even had to pony up and match the extension that he ultimately got from Philly (four years, $100MM), and he seemed to insinuate that it was Tennessee's negotiation tactics that already resulted in a trade.
While Brown says he's not upset about the trade, that hasn't stopped him from talking about the Titans. He even recently took to Twitter to point out that fellow fourth-year wideouts Deebo Samuel, Terry McLaurin, and D.K. Metcalf all got their sizable extensions…but none of them were traded.
Now in Philadelphia, Brown will be looking to build a quick rapport with Jalen Hurts while guiding a WR room that also features DeVonta Smith, Quez Watkins, Zach Pascal, and Jalen Reagor.
Follow @PFRumors