There has been a ton of chatter about what the Ravens should offer to quarterback Lamar Jackson in a potential contract extension and about what Jackson truly deserves. Thanks to an article published last week by Jason La Canfora of The Washington Post, we have been given a bit of a look at what Baltimore did offer its star quarterback and what he's rejected so far.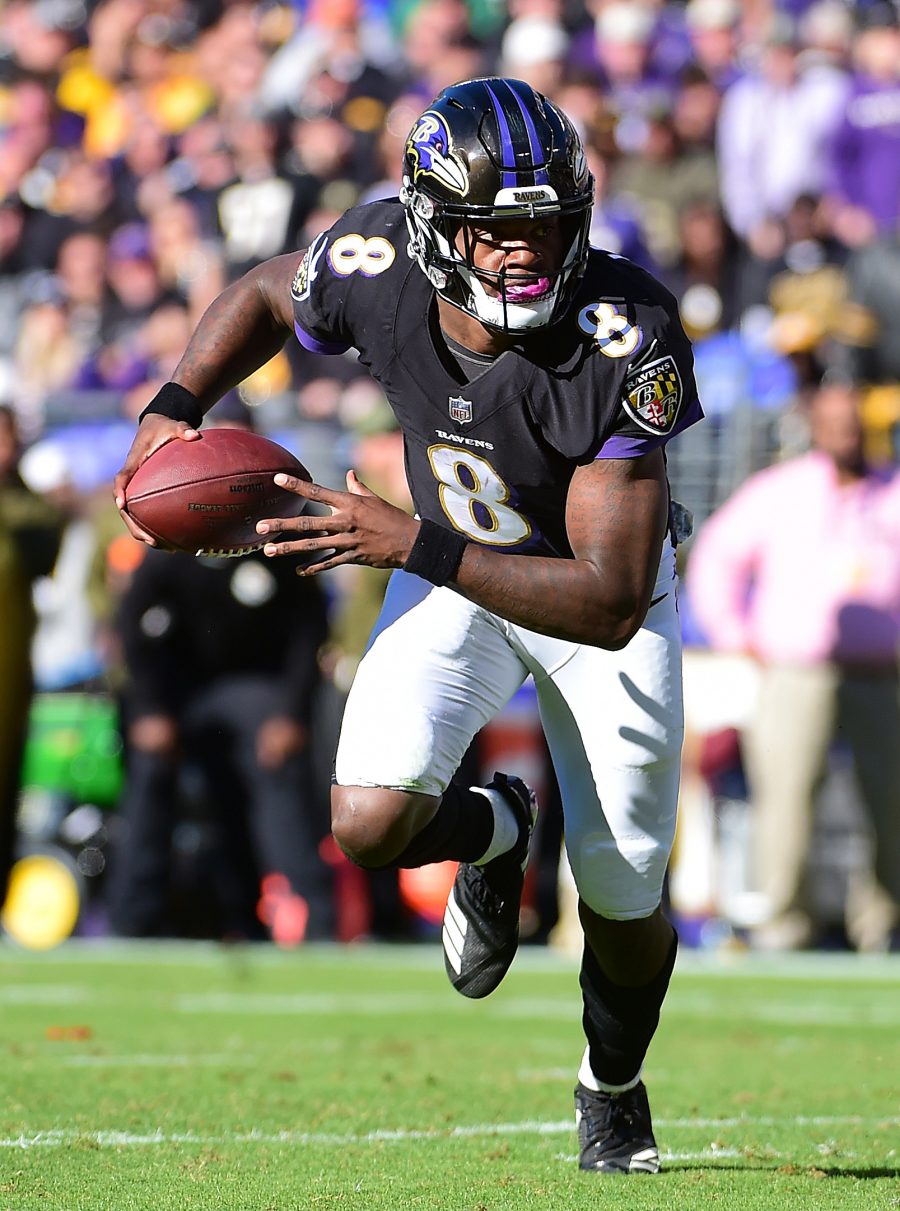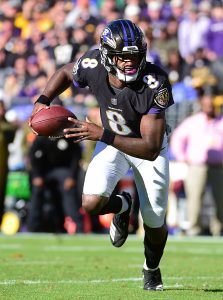 In the article, La Canfora reiterates a point of conversation that has become quite common in the past few weeks: the impasse between team executives and Jackson focuses on guaranteed money, an issue punctuated by the Browns' unprecedented, fully guaranteed contract extension for quarterback Deshaun Watson.
La Canfora reports that, over a year before the Bills extended quarterback Josh Allen at the price tag of around $43MM per year, Baltimore offered Jackson a deal worth $35MM per year. The two sides were unable to come to an agreement, though, and the contract saga continued on into this past offseason.
Jackson and the Ravens proceeded with negotiations prior to the start of the season, culminating in a significantly increased offer totaling $290MM over six years. The average annual value of $48.33MM would have been good for third in the league behind only Russell Wilson of the Broncos and Aaron Rodgers of the Packers. But, consistent with the point of conversation mentioned above, the two parties were still unable to agree to a new deal due to their difference in views on guaranteed money. The Ravens offered guaranteed money in the range of $160-180MM. It's a significant offer and commitment, but Jackson has his heart set on the full guarantees that Watson received.
Here are a few other sources of information on the situation that offer unique views to the situation, starting with an argument against the precedent set in Cleveland:
Former Saints head coach Sean Payton participated in an interview with Lindsay Rhodes of the NFL Rhodes Show podcast this week. When asked to comment on the situation, Payton claimed he understood Jackson's point of view. When compared to Watson, Jackson has more than proven that he deserves a similar, if not a better, deal to Watson's. Payton argued, though, that the market is not going to be set by the Browns, a franchise who has made the playoffs once in the past 20 years, calling Watson's contract a deal "no other organization in the league would've done." This point has been underlined by recent deals that did not follow that precedent. Both Wilson and Cardinals quarterback Kyler Murray signed new long-term deals recently that were nowhere close to approaching the guaranteed money of the Watson-deal. While Jackson is pointing to Watson's contract, the Ravens are pointing at Wilson and Murray's as proof that Watson's deal is an aberration.
Jeff Howe of The Athletic recently discussed the situation with multiple NFL executives on the condition of anonymity. While much has been made about Jackson conducting negotiations without professional representation, the rival executives produced an interesting point about Jackson's lack of an agent. Not taking any credit away from Jackson's ability to conduct himself in a contract negotiation, one of the executives pointed out that having an agent can serve as a buffer, removing any "personal element from business dealings." A second general manager agreed, saying, "The club has arguments for why you're maybe not worth as much as you think, or the club is trying to get the best deal for themselves and the player is trying to get the best deal for himself. And you come to the table with reasons why you came to your position." Having to tell a player to his face why you think he's not worth as much as he thinks he is can get pretty personal. So far, all signs have pointed to negotiations being completely amicable, but utilizing an agent could avoid potentially awkward situations.
Many expect Jackson to end up playing next season on the team's franchise tag. In a Q&A with fans this week, Sports Illustrated's Albert Breer brought up an interesting possibility that the Ravens could pursue. Breer first points out that, as of right now and subject to change, the exclusive franchise tag projects to $45.45MM. If the situation stalls again, forcing a second consecutive exclusive tag, the amount would rise by 20% to approximately $54.54MM. A third-consecutive exclusive tag would require a 50% increase, resulting in an unheard of salary of $81.81MM, which would be nearly impossible to facilitate. All of these options are less than ideal, as well, because they will all fully count against the team's salary cap space for each season. Breer proposes that a potential solution could be the use of a nonexclusive tag. Again, subject to change, the nonexclusive tag projects at $29.7MM, a nearly $16MM difference. The risk is that anyone in the league would then have a chance to sign Jackson. Baltimore would retain matching rights, though, meaning that Baltimore can let the rest of the league set Jackson's market and simply match it. It's obviously possible that a team submits an offer that Baltimore couldn't possibly match, but Breer believes that losing Jackson would likely amount in at least two first-round picks coming back. That's clearly not what the Ravens want, but taking that risk would give them breathing room in cap space, take the pressure off their own shoulders, and would test how badly Jackson wants to remain a Raven.
Follow @PFRumors