After only two days in a new system, it appears that former Panthers running back Christian McCaffrey will suit up to play for his new team against the Chiefs today, according to Ian Rapoport of NFL Network. This isn't much of a surprise, as it was widely expected that the 49ers would have some package of plays that they feel confident putting the dynamic, dual-threat runner into, but, apparently, McCaffrey has surprised his new team with just how much of the offense he's been able to pick up in a short period.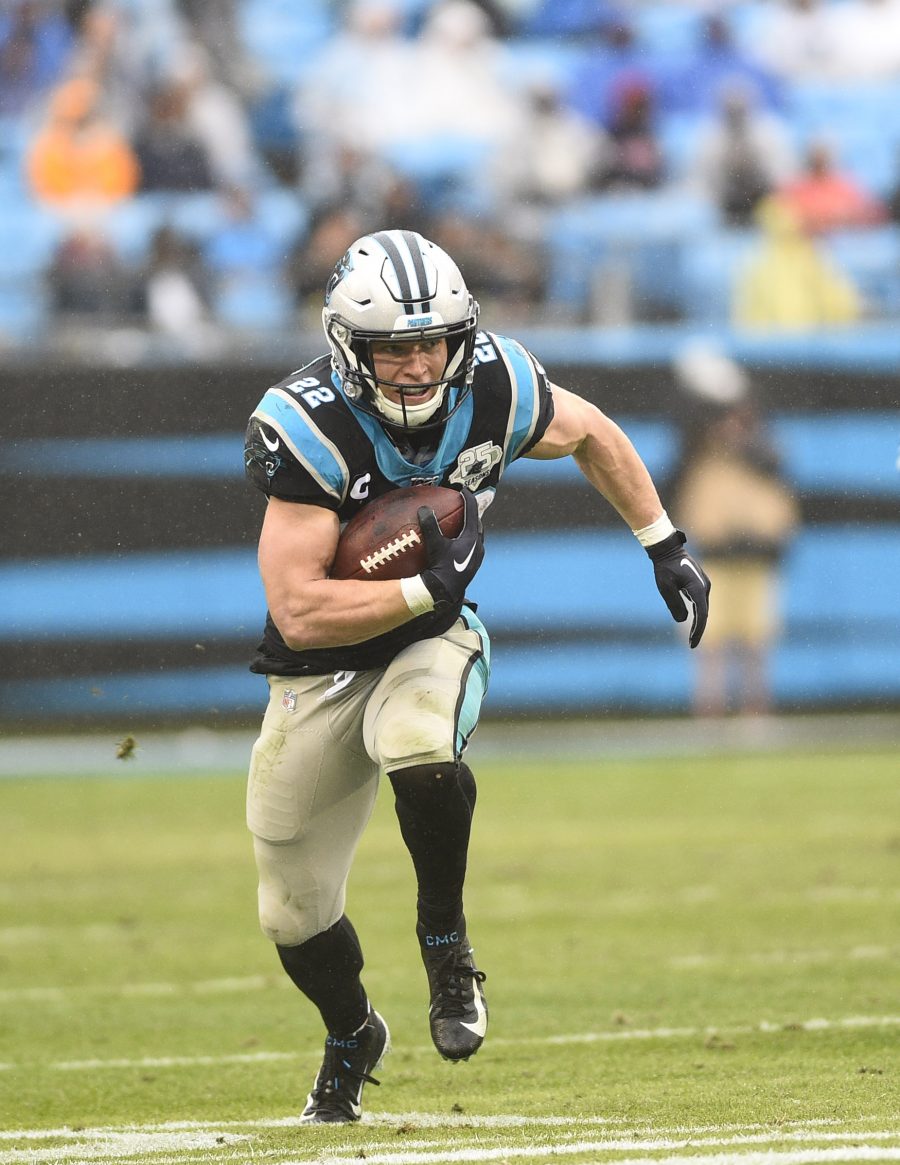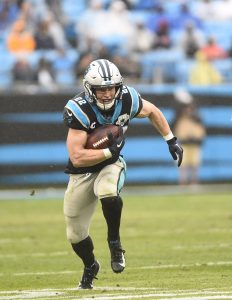 The 49ers initially thought McCaffrey would be unlikely to suit up for today's game when they acquired him, but the 26-year-old reportedly immersed himself in the 49ers' offensive scheme shortly after the trade was agreed to, according to ESPN. Because he's been able to pick up the offense so quickly, San Francisco feels confident in the package of plays they'll be able to utilize him in for their gameplan against the Chiefs.
McCaffrey has been having a bit of a resurgent season. After not missing a single game in his first three seasons, McCaffrey only played in 10 of a possible 33 games over the past two years due to a sequence of shoulder, hamstring, and ankle injuries. Unfortunately, the 49ers know all too well about running back injuries and, this year, about injuries in general. Thankfully for them, McCaffrey has played 85% of Carolina's snaps this year and his 670 combined rushing and receiving yards, accumulated in the league's 30th ranked offense in total yards, is just a taste of what he can provide for the Niners offense.
In an offense that praises duality, the 49ers could not have hand-crafted a better running back than McCaffrey. In his last full season, McCaffrey became the third player in NFL history, after Roger Craig and Marshall Faulk, to record both 1,000 yards rushing and receiving in the same season. Pairing that with Deebo Samuel's prowess both receiving and rushing and one of the best blocking and receiving tight ends in the game, George Kittle, gives Jimmy Garoppolo an embarrassment of riches. Not to mention that the 49ers still plan to transition the offense to quarterback Trey Lance, whose rushing abilities at North Dakota State netted him 1,100 yards and 14 rushing touchdowns in 2019. There may not be a more versatile offensive skills group than the 2023 49ers.
For now, though, it appears the 49ers will try to ease McCaffrey into the offense with a specific package of plays. All the dreams of what he can bring to this offense are soon to come, but there's only so much one can learn in two days' time.
Follow @PFRumors