Tyron Smith continues to rehab from the avulsion fracture he suffered just before the season. The Cowboys have turned to his planned successor at left tackle, Tyler Smith, but they have not closed the door on the All-Pro returning this season.
Jerry Jones, in fact, expects to see "a lot" of Tyron Smith before the season ends. Jones said during a 105.3 The Fan appearance (via DallasCowboys.com) he anticipates the 12th-year veteran returning closer to the end of the year. Of course, any 2022 Smith contributions would be a bonus for a Cowboys team that lost its injury-prone left tackle to a second severe malady in three years.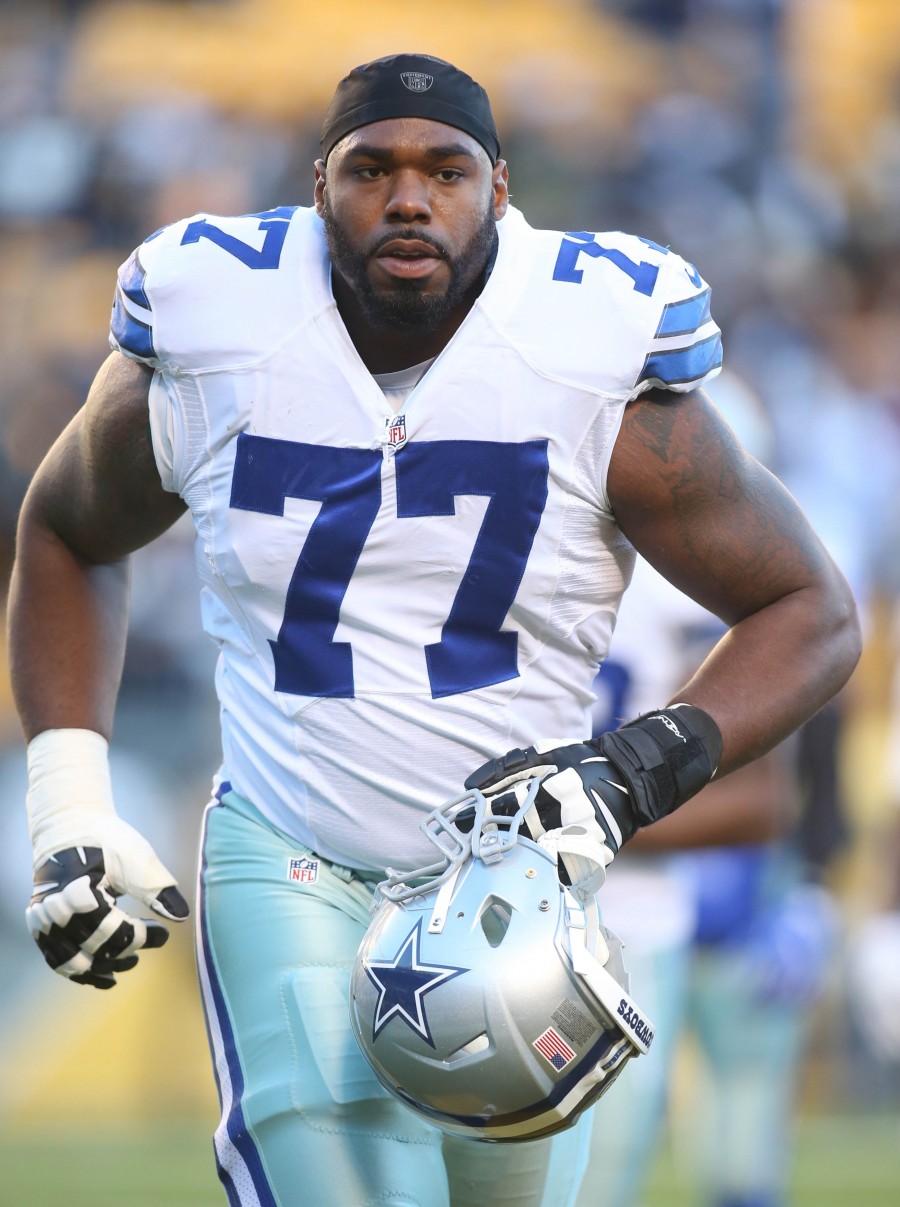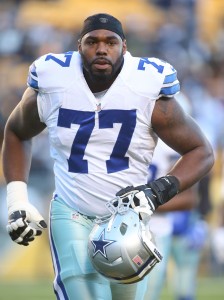 Tyron Smith went down during an Aug. 24 practice. Initially reported as a hamstring tear, Smith's injury was more serious. Smith's Sept. 2 surgery reattached the torn tendon to his left knee. While Mekhi Becton's avulsion fracture — sustained weeks earlier than Smith's — will keep the Jets left tackle out for the year, the 6-foot-8 Dallas blindside bastion's situation reminds no two injuries are equal.
The prospect of a Tyron Smith return will inject some O-line configuration uncertainty into the equation for the Cowboys, who have used Tyler Smith at tackle in every snap this season. Pro Football Focus has charged Tyler with three sacks allowed and ranks the first-round rookie in the lower half at the position (55th). The advanced metrics site has viewed right tackle Terence Steele as the better blocker thus far, assigning him a top-20 grade among tackles. The Cowboys locked in Steele at right tackle this offseason, planning to use Tyler Smith at left guard.
Tyron was an All-Decade tackle in the 2010s and was one of the drivers of the Cowboys collecting three rushing titles in five seasons (2014-18). It would surprise if he was cleared to return and did not reclaim his job. Although Smith has not cleared the 13-game barrier since the 2015 season, he has been one of this era's best tackles. After a neck injury cost him 14 games in 2020, Smith bounced back and received his eighth Pro Bowl nod. The 2011 first-round pick will almost certainly be ticketed for the Hall of Fame at some point.
Dallas has another likely Hall of Famer on its front, helping provide insurance. Jason Peters has not seen any action on offense since Week 4. He has played 35 snaps this season, missing the first two games because of a planned ramp-up period — due to his arrival in the wake of Tyron Smith's injury — and missing Week 5 because of a chest injury. Peters has not worked as a starter, rotating in at left guard. Connor McGovern has played the bulk of the snaps at the position over the past two weeks. Albeit on just 166 snaps, PFF rates McGovern as the league's second-worst full-time guard. The presences of Peters and Tyron Smith, and Tyler Smith's offseason of guard work, stand to give Dallas intriguing options come December or so.
Follow @PFRumors