In the final stages of rehabbing his 2021 injury — an ACL tear — Jason Verrett has run into another major health issue. The 49ers announced the veteran cornerback suffered an Achilles tear in practice Wednesday.
This marks the latest in a long line of Verrett injuries. The former first-round pick has shown considerable talent when available. Unfortunately, he has rarely been available over the course of his nine-year career.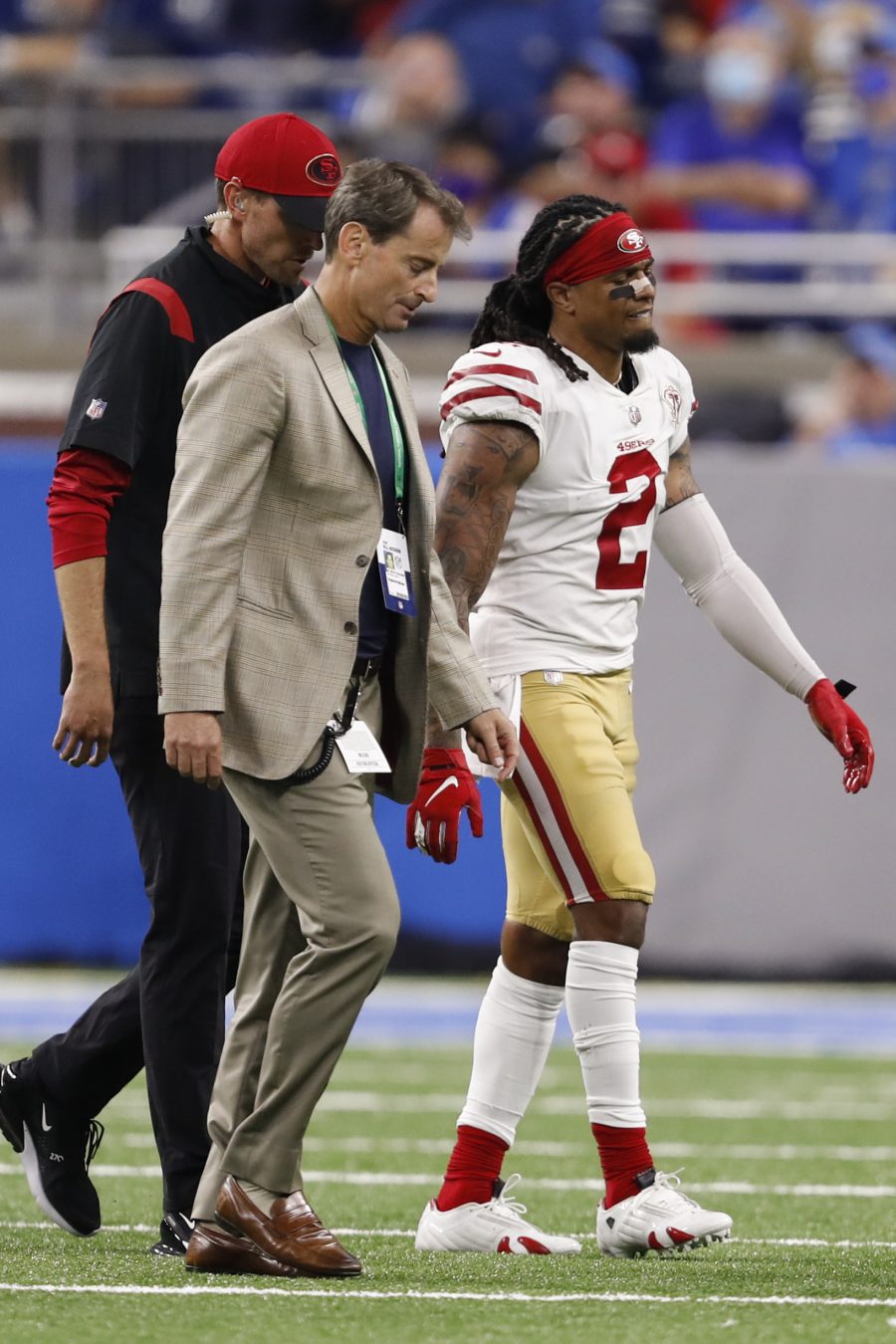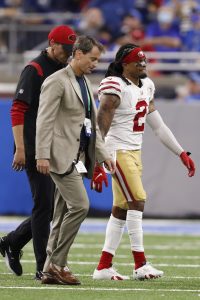 The 49ers used one of their eight injury activations on Verrett, moving him off the PUP list and onto their 53-man roster earlier this season. Verrett had not made his 2022 debut for the team; that was set to come soon. Verrett's latest injury brings more availability trouble to what has been an injury-prone defense; the 49ers already lost starting cornerback Emmanuel Moseley for the season.
Verrett, 31, has signed four one-year deals with the 49ers. While the TCU alum's body has betrayed him as a pro, San Francisco continued to view the former San Diego investment as a fit. During a 2020 season in which many 49ers suffered serious injuries, Verrett stayed largely healthy and thrived amid a lost campaign for the team. That led to a nice payday — one year, $5.5MM — in 2021, but the ACL tear shut Verrett down in Week 1 of last season.
During his career, Verrett has suffered two ACL tears and two Achilles tears. His previous Achilles setback came during the Chargers' 2018 training camp. These maladies have led to Verrett spending the bulk of his NFL career in rehab settings. He has played more than six games in a season just twice — in 2015 and 2020. Those seasons produced a Pro Bowl (2015) and a top-15 Pro Football Focus ranking (2020). But injury absences have overshadowed those talent glimpses. By the end of this season, Verrett's games-played to games-missed ratio will be 40-to-106.
It is somewhat remarkable Verrett has managed to stick around this long, all things considered. The Chargers picked up the former No. 25 overall pick's fifth-year option in 2018, and the 49ers have continued to hold out hope he could play a key role. They re-signed Verrett to a league-minimum accord this offseason and were slow-playing his return. San Francisco kept Verrett on its PUP list to start the season, but after Moseley went down, the prospect of Verrett re-entering the team's starting lineup was on the table.
Without Verrett and Moseley, the 49ers will need to continue their injury-related adjustments. They have made them at defensive tackle (Arik Armstead, Javon Kinlaw), linebacker (Azeez Al-Shaair) and at safety (Jimmie Ward). San Francisco has used Deommodore Lenoir increasingly and has dabbled with Ward, whose early-career stretch featured switches between safety and corner, back in the slot. The team also has rookie Samuel Womack and 2021 third-rounder Ambry Thomas as options behind Lenoir and Charvarius Ward.
Follow @PFRumors