Dolphins defensive end Emmanuel Ogbah suffered a torn tricep in today's win over the Browns and will require season-ending surgery, according to Adam Schefter of ESPN. Ogbah hadn't produced to the level that the Dolphins had hoped for this year, but the team will still miss one of its most talented pass rushers.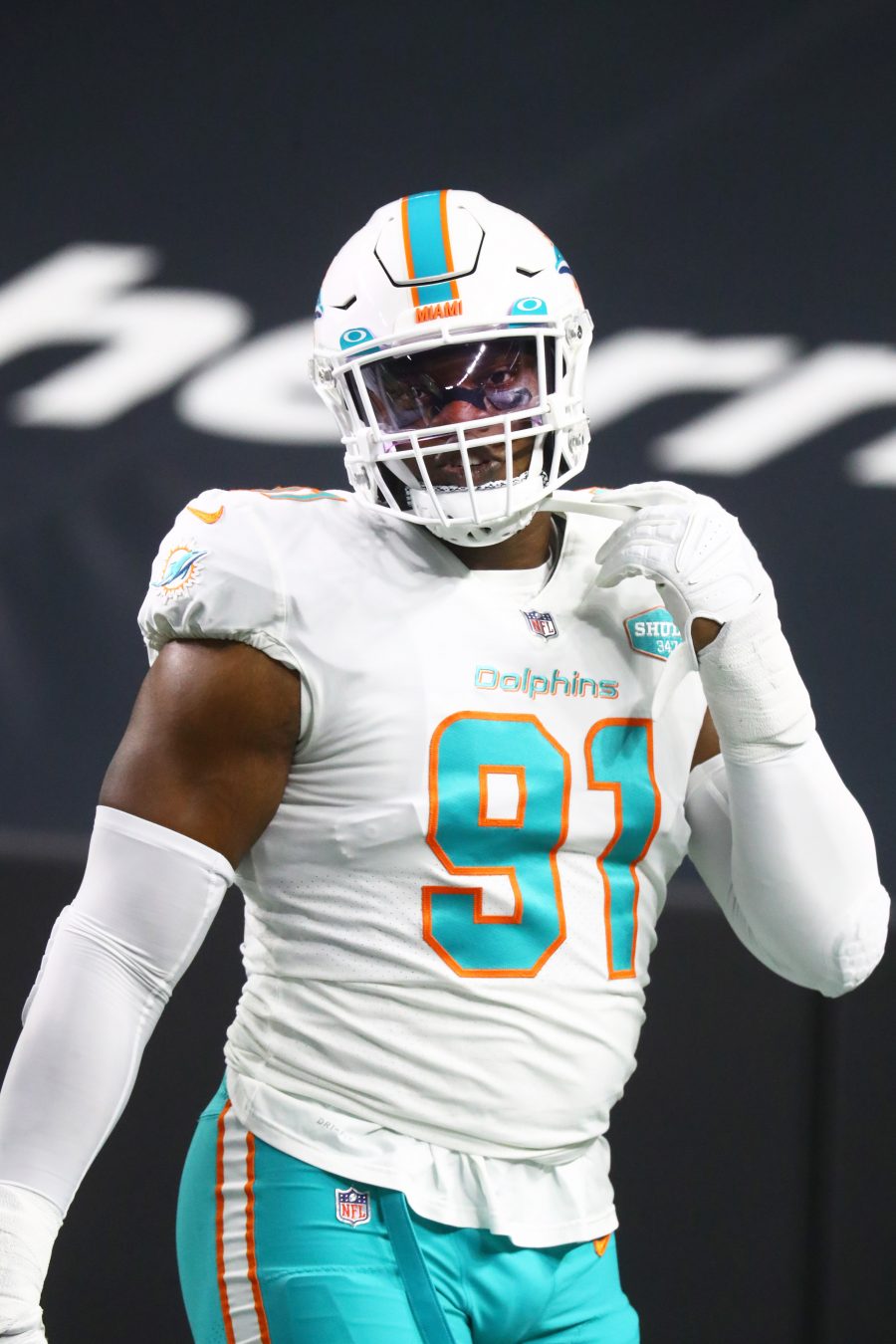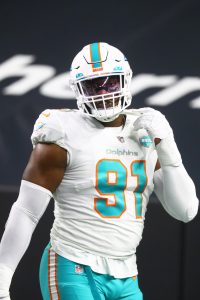 In a down season, Ogbah only had one sack, one tackle for loss, and seven quarterback hits through nine games. Ogbah has led the Dolphins in sacks and quarterback hits in each of the last two seasons, tallying nine sacks in both years and 45 quarterback hits over that period. Those numbers are career highs for the 29-year-old, showing that Miami was a perfect place for the pass rusher to develop after average stints in Cleveland and Kansas City.
This year, the Dolphins expected an elite pass rush. With their reigning sack-leader in Ogbah paired up with second-year outside linebacker Jaelan Phillips, who nearly matched Ogbah's production last year as a rookie, and free agent addition Melvin Ingram, who had shown an ability to reach double-digit sacks during his time with the Chargers, Miami didn't anticipate having any issues getting to the quarterback. The three players have combined for only 8.5 sacks, though, as Ingram has 4.0 and Phillips has 3.5 so far this season.
The team was apparently concerned enough about the lack of pressure that they addressed it just before the trade deadline, acquiring former fifth-overall draft pick Bradley Chubb from the Broncos. Chubb has had his own injury history but, in his last full season of play, was able to accumulate 12.0 sacks. Unfortunately, that last full season of play was his rookie season in 2018. Since then, Chubb has missed 23 games but has yet to miss a game this year. He had 5.5 sacks in eight games before leaving Denver this season.
The arrival of Chubb, who earned a half-sack in his Dolphins debut today, should soften the blow of losing Ogbah for the year, even though it's still a tremendous loss for the Dolphins' defense. On the defensive line, in Ogbah's absence, Zach Sieler should continue to get plenty of playing time alongside Christian Wilkins and Raekwon Davis. Sieler's pass rush hasn't nearly been as effective as Ogbah's over his career, but the team can still turn to Chubb, Phillips, Ingram, and Andrew Van Ginkel to provide a pass rush.
Follow @PFRumors