Justin Fields has been a revelation in recent weeks with his rushing ability driving a major increase in the Bears' offensive production. His shoulder injury has left both his short- and long-term availability in question, however.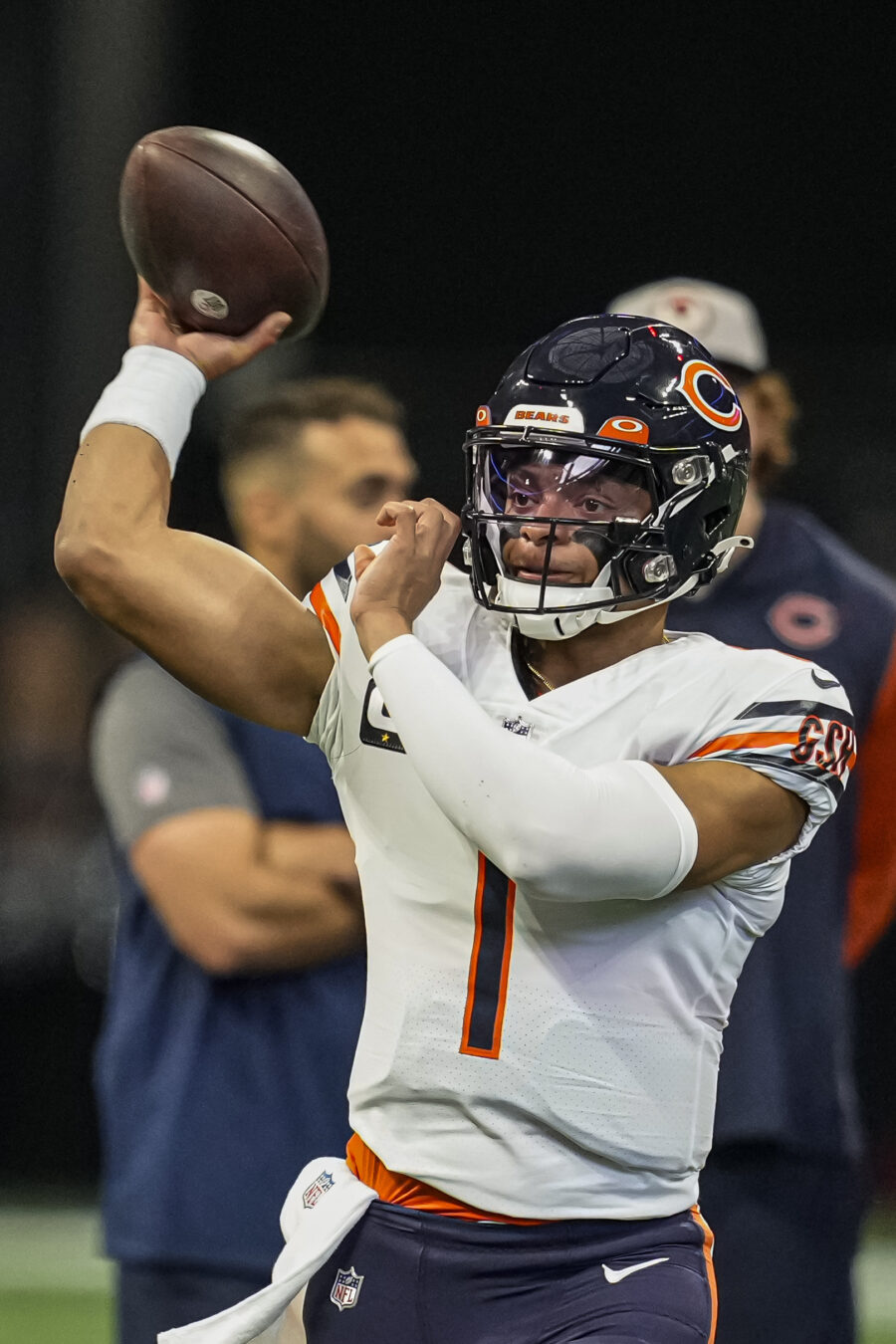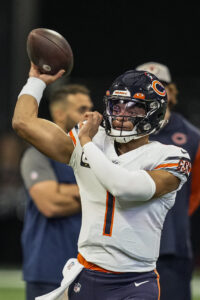 When speaking to the media, Fields provided further clarity on his diagnosis. The 23-year-old indicated, via Jason Lieser of the Chicago Sun-Times, that he has a separated left shoulder with partially torn ligaments. That differs from initial reports that he had dislocated his non-throwing shoulder. Fields has been classified as day-to-day.
At practice on Wednesday, Fields suffered sufficient pain that he admitted he would have to be feeling much better to be able to suit up on Sunday against the Jets. As was the case yesterday, the 2021 first-rounder was classified as a limited participant in practice on Thursday. Fields is leaving the door open to playing without missing any game action, though.
"If I can play and I'm not furthering the risk of injury and I can do what I need to do to protect myself, that'll be good enough for me to play," the Ohio State alum said. He added that he would receive a painkilling injection prior to kickoff in the event he was cleared to play, but that he is unsure at this point if he would wear a harness or brace to protect the injured shoulder.
Fields has taken a step forward in Year 2, after a rocky rookie season and questions about his passing ability lingering well into 2022. He has thrown 11 touchdowns over his past seven games, albeit with four interceptions and 24 sacks being included in that stretch. With significant upticks in his passer rating, not to mention his usage and effectiveness on the ground, Fields has become the focal point of an offense which sits at the polar extremes with respect to rushing (best in the league) and passing (worst) averages, but mid-pack in overall scoring.
If Fields is unable to play in Week 12, Chicago will give the nod to veteran Trevor Siemian. Depending on how things progress in the coming days, however, he may not be needed when the Bears look to snap their four-game losing streak.
Follow @PFRumors