Todd Downing's Friday DUI arrest is the subject of an internal Titans investigation and an NFL probe. The Tennessee offensive coordinator could face league discipline, and depending on the results of the league's inquiry, the Titans could as well.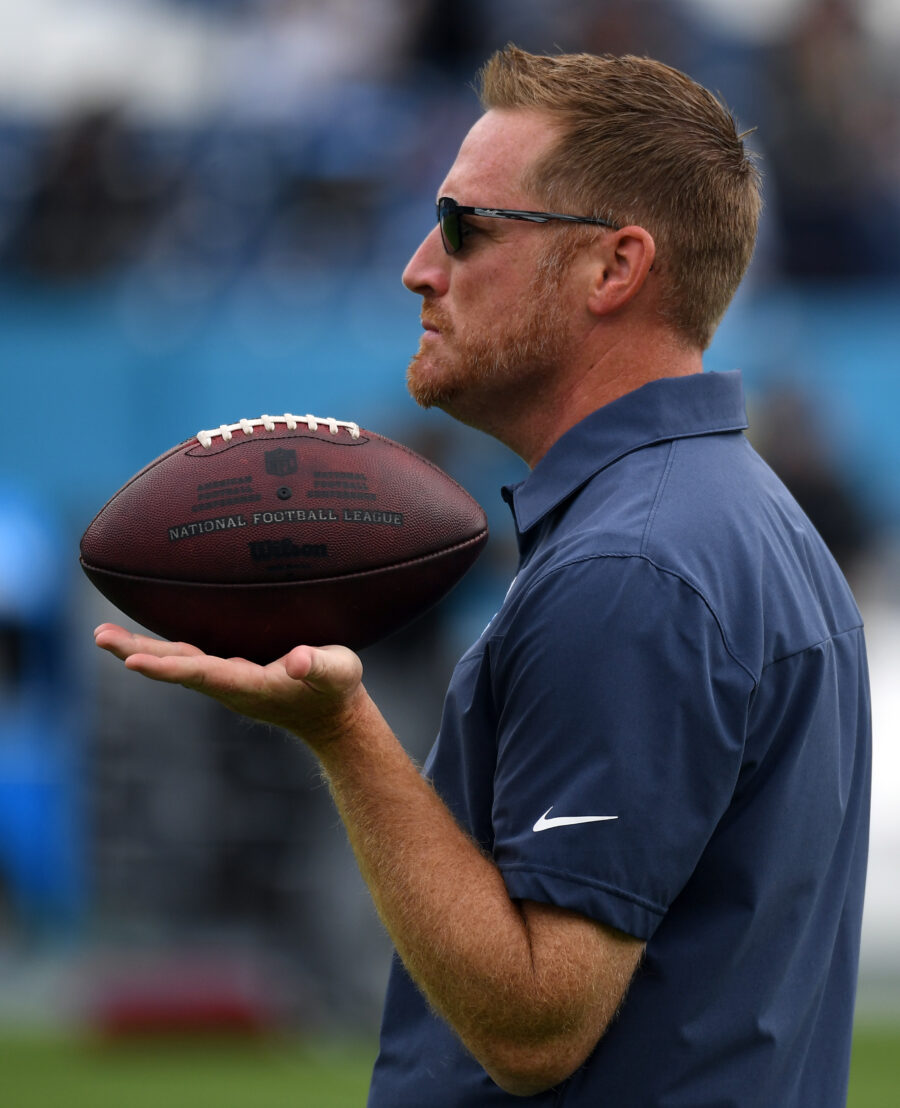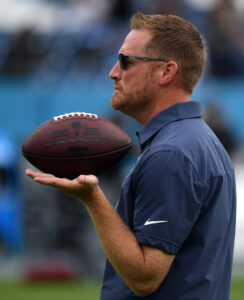 For now, however, Downing remains in place as Tennessee's OC. Though, Mike Vrabel was quick to caution that status depends on the findings of these investigations. A Downing suspension under the league's personal conduct policy will likely commence at some point, but nothing will presumably come to pass until his criminal case concludes.
"We'll continue forward with how things work with Todd as our offensive coordinator, but those things can change," Vrabel said, via The Nashville Tennesseean's Nick Suss. "I want to make sure everybody understands that. At any point in time we can hear from the league. The legal process, those things can obviously change. I want to make sure everybody understands that."
After their Thursday win at Lambeau Field, the Titans landed back in Tennessee at 2:11am CT. Downing was pulled over for DUI at 3:49am. This timeline has led to obvious speculation the 42-year-old assistant was drinking on the team plane. In light of the revelation that Britt Reid was drinking at the Chiefs' facility before his car accident that led to a 4-year-old girl suffering severe injuries, the NFL figures to take this matter seriously. Players and coaches are prohibited from consuming alcohol in team settings. The NFL, however, has not disciplined the Chiefs in connection with that 2021 incident. It will be interesting to see how the league's Titans investigation unfolds.
The Titans brought Downing back to the OC level last year, promoting him from tight ends coach to replace Arthur Smith, who had also climbed from tight ends coach to play-caller to Falcons head coach. Downing did not fare well as the Raiders' OC in 2017, a one-and-done stint in that role, but has resurfaced calling plays for the AFC South-leading Titans. Downing has been an NFL assistant since 2005, but this arrest could certainly affect his career trajectory.
Follow @PFRumors