After surprising the sports world by indicating he would retire at season's end, J.J. Watt addressed the choice. Watt will retire as one of the most accomplished defenders in NFL history and represents a safe bet for 2028 Hall of Fame enshrinement, but he has returned to a high level of play after missing much of last season.
Despite his quality season for a down Cardinals team, Watt will pass on the opportunity to join a contender in free agency next year. His performance this season reinforced his decision.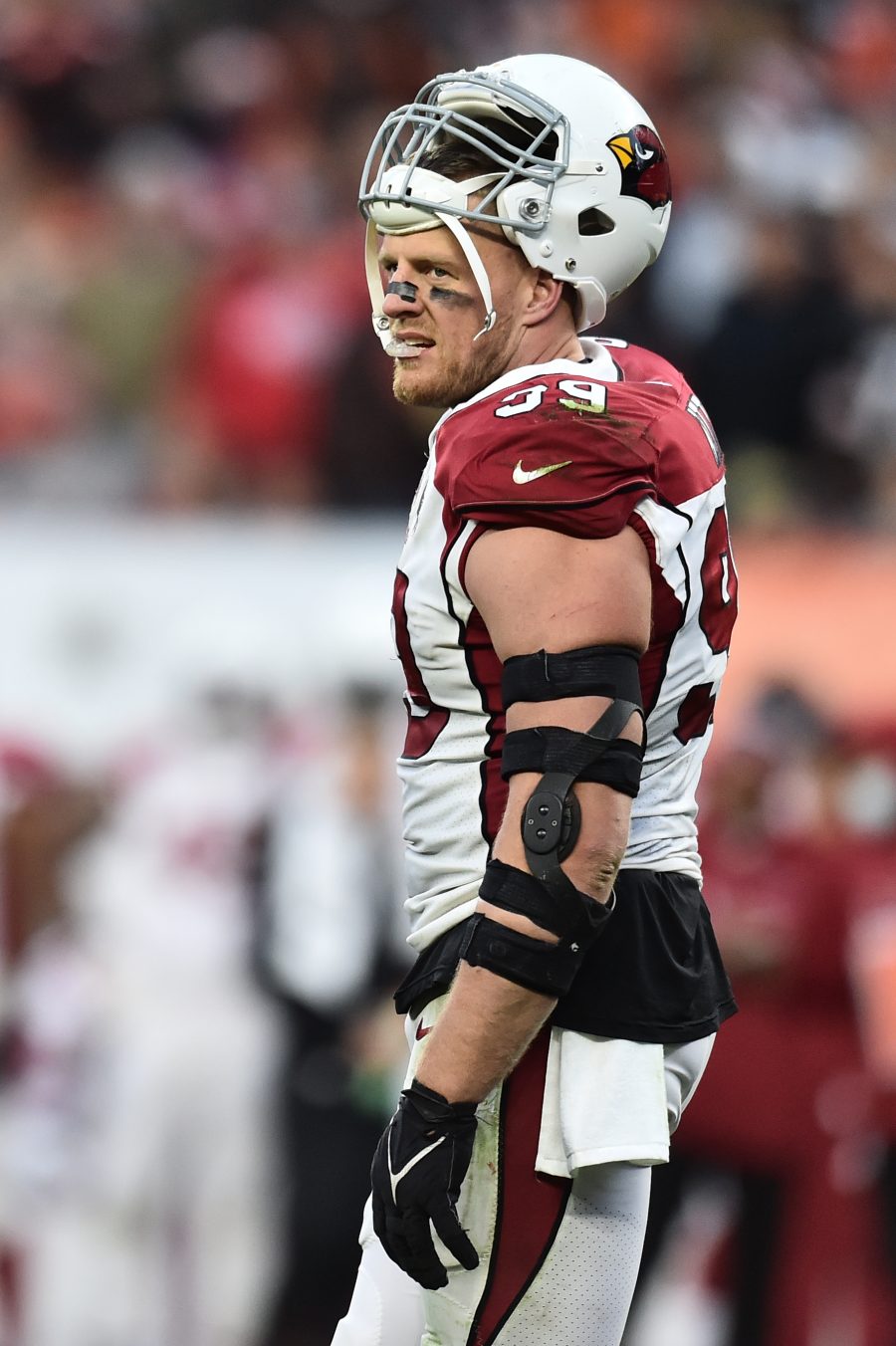 "I'd much rather go out playing good football, knowing that I could still play and knowing that hopefully people will remember me playing good football, then to go out limping out and being forced out and knowing that I probably should have done it earlier," Watt said (via the Arizona Republic's Bob McManamon), regarding a chance to re-sign with the Cardinals or join a third team in free agency next year.
Watt, 33, joins Lawrence Taylor and Aaron Donald as the league's only three-time Defensive Player of the Year honorees. He is also the only player in the sack era (1982-present) to record two 20-plus-sack seasons, getting there in 2012 and 2014. Watt seasons rank as the top three tackles-for-loss campaigns in the 21st century. This includes his 2012 season, which featured a staggering 39 TFLs — 10 more than anyone else has recorded in a season since 2000.
The Cardinals gave Watt a two-year, $28MM deal in 2021, signing him shortly after a Texans release — which Watt requested, as Houston was embarking on what has turned out to be a lengthy rebuild — led to a bidding war ahead of unrestricted free agency. The Browns and Colts were in the mix until the end. Watt has 9.5 sacks this season — his most since 2018 — and has tallied 14 TFLs and six pass batdowns.
Although injuries have affected the second half of Watt's career, he certainly would have been a coveted free agent in 2023. Kliff Kingsbury said he did not know about the imminent retirement, but Cardinals DC Vance Joseph said Thursday that Watt told him of his plans in September.
"There's some people in the building that have known for a long time," Watt said of his retirement decision. "Maybe they thought I was joking, but I told people for a long time, 'This is my last year.' … Some people tried to convince me to stay."
Watt finished his third DPOY season (2015) playing through multiple injuries and underwent back surgery the following offseason. He later underwent a second 2016 back surgery, which knocked him out for 13 games that year. A tibial plateau fracture cost him 11 in 2017. The Texans did not bail on the six-year, $100MM extension, as Watt's 2018 season — a 16-sack slate in which he led the league with seven forced fumbles — led to two more years in Houston. One of them (2019) featured an eight-game absence due to a torn pec. Last season, a play against the Texans led to a litany of upper-body injuries. Watt returned in time to play in Arizona's wild-card game.
This year, Watt went into atrial fibrillation and underwent a procedure. Although the 12th-year vet played days after that operation, he cited the heart issue as part of the reason for the earlier-than-expected exit.
"It just feels like the right time," Watt said. "I put so much into the game and the wins and the losses, the mental stress and passion that comes with it, it just weighs on you. It's just really heavy. Losses are very tough to take. You live with the highs and the lows and I've always said I would way rather lives with the highs and the lows than never know the middle. I don't want to just be 'blah.'
"But I've got a son now, obviously I had a heart scare earlier in the year, so there's certainly some of that that played into it. But I'm very happy and I'm very at peace with it."
Follow @PFRumors