It's been more than a decade since Leslie Frazier last served as a head coach, but the current Bills defensive coordinator could soon get his shot. ESPN's Dan Graziano passes along that multiples sources have connected Frazier to the Colts potential HC vacanacy.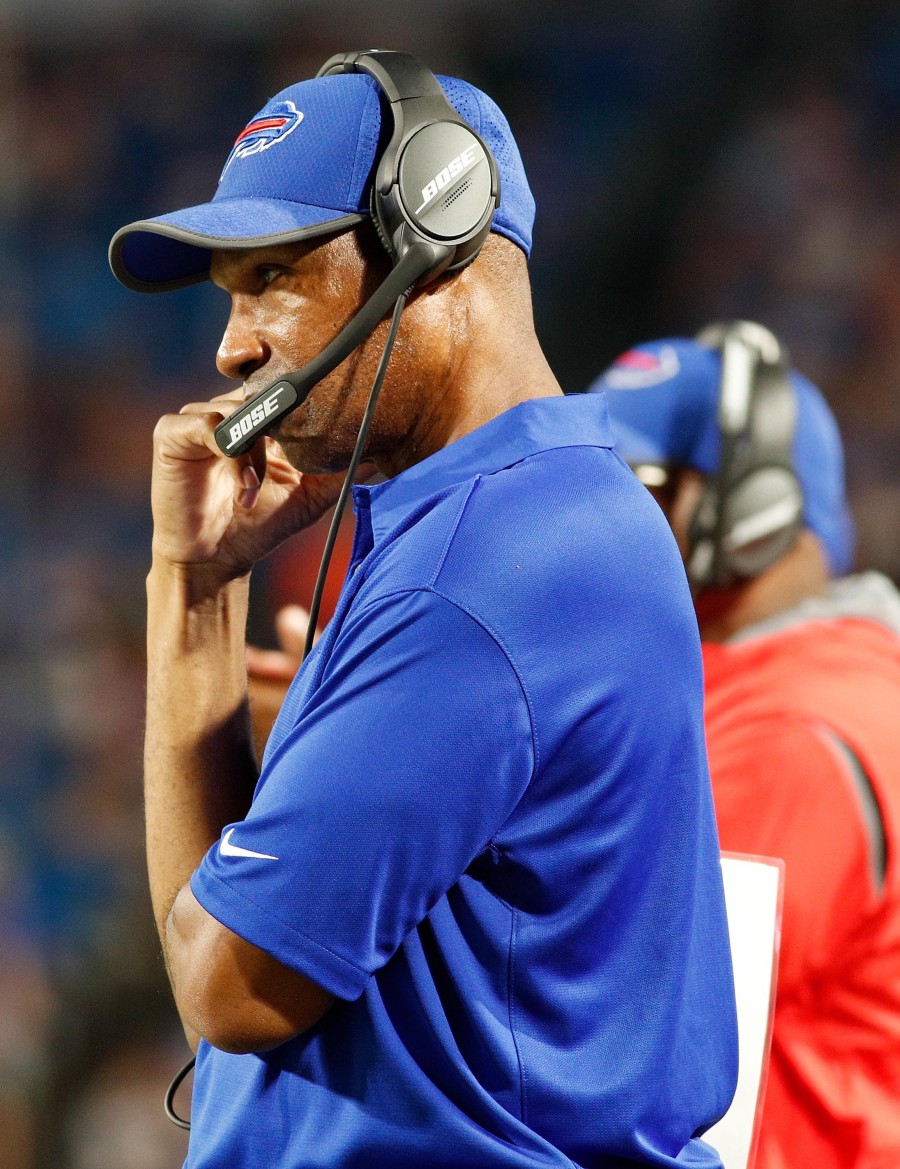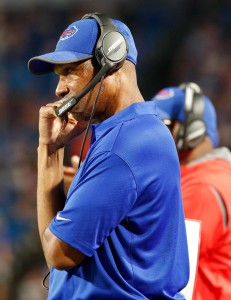 There are a few things going for Frazier. The coach does have some connections to Indy, as he served as the Colts assistant head coach/defensive backs coach in 2006. Further, as Graziano writes, Frazier has the support of Tony Dungy, and the former head coach's "word carries some weight" within the organization. Frazier actually interviewed for the Colts' head coaching gig back in 2018 before the team hired Frank Reich, so there's clearly some respect for his coaching ability.
On the flip side, Frazier's wheelhouse is on the defensive side of the ball. Graziano writes that the organization could be seeking both a quarterback and an offensive play-caller this offseason, and some could assume that those holes would be easier to navigate with an offensive-minded coach. Further, Frazier's track record as a head coach wasn't great. He helped guide the Vikings to the playoffs with a 10-6 record in 2012, but the team otherwise went 11-26 during his two-plus seasons at the helm.
Still, there's no denying Frazier's ability to coach a defense. Since taking over as Buffalo's defensive coordinator in 2017, the Bills have developed into one of the top defenses in the NFL, including three top-five finishes in defensive yards allowed between 2018 and 2021. Buffalo's emergence has led to more and more head coaching opportunities for the coordinator. Just this past offseason, Frazier interviewed for head coaching jobs with the Dolphins, Bears, and Giants, and he was generally considered the runner-up for the gig in New York.
The Colts fired Reich following a 3-5-1 season. Jeff Saturday unexpectedly took over as head coach and won his first game in the position, but the Colts have since dropped three straight. Considering Saturday's lack of coaching experience, he was always deemed a temporary solution as the HC spot.
Follow @PFRumors