DECEMBER 15: Coen is on track to return to Kentucky, but it is not believed the Rams will need to find an interim OC to finish out the season. Coen has not yet finalized a deal with the SEC program, Jeremy Fowler of ESPN.com notes, and is expected to close out the season with the Rams. While Coen has spent four of the past five seasons with the Rams, he appears ticketed to leave the NFL level for a stretch.
DECEMBER 9: Although Sean McVay assistants have vaulted to HC positions at the NFL level, the sixth-year Rams coach will need to find a new right-hand man on offense for 2023. Liam Coen is heading back to Kentucky to take over the position he held in 2021.
Coen will be a one-and-done as a Rams OC, with Chris Mortensen of ESPN.com reporting he will move to the same position at Kentucky (Twitter link). A former Rams position coach, Coen had come back to Los Angeles to replace Kevin O'Connell this past offseason.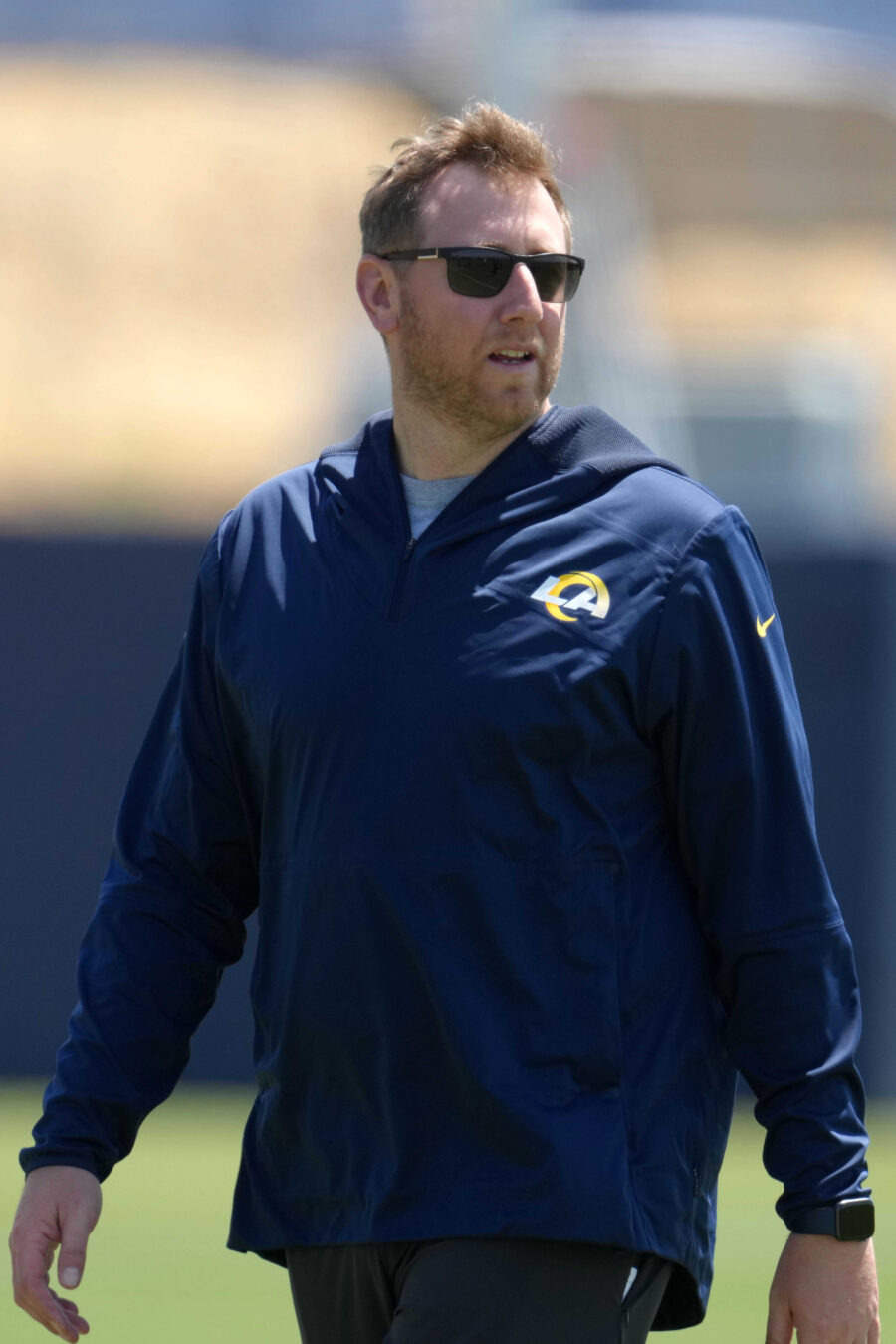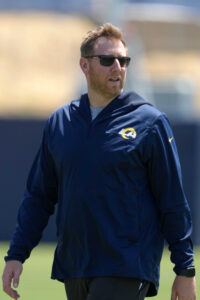 The Wildcats recently fired OC Rich Scangarello, who had previously served as an NFL quarterbacks coach and the Broncos' OC. Scangarello trekked to the college level after six years as an NFL assistant, twice as a Kyle Shanahan staffer in San Francisco. Brian Griese replaced Scangarello as 49ers quarterbacks coach. Coen will now reassume the reins at Kentucky.
Coen, 37, is far from a college lifer. He spent three years on McVay's staff before initially trekking to Kentucky in 2021. Coen's first L.A.-to-Lexington move represented a responsibility bump, considering he was working under McVay and O'Connell as assistant quarterbacks coach in 2020. This latest jump may look like a lateral move, but Coen — like O'Connell, Matt LaFleur and Zac Taylor — did not call plays with the Rams. McVay has held that responsibility since arriving from Washington, becoming one of this era's top offensive gurus.
McVay's status helped O'Connell, LaFleur, Taylor and even the defensively oriented Brandon Staley to HC jobs, but Coen will take a different route. The Wildcats are coming off a regression offensively. Despite employing first-round quarterback prospect Will Levis, the 2022 Wildcats ranked 106th in scoring offense. Levis broke through under Coen in 2021, and Kentucky ranked 36th in scoring (32.3 points per game). Mark Stoops' team went 10-3 that season; it is 7-5 this year.
The Rams also took a step back offensively this season, though injuries played a significant role in the defending Super Bowl champions cratering on this side of the ball. L.A.'s offense ranked in the top 10 in total offense and points last season; it sits 29th and 31st, respectively, after 13 games. The team has been without Matthew Stafford at points, and McVay admitted the recently extended quarterback's offseason elbow injury affected him during the season. Cooper Kupp and much of the Rams' offensive line have also missed extensive time. Coen did play a key role in helping Baker Mayfield somehow go from Tuesday waiver claim to leading a comeback victory over the Raiders on Thursday night. Still, the Rams are set to finish outside the top 11 in total offense for the first time in McVay's tenure.
Coen will not have the opportunity to work with Levis for a second time. The high-profile prospect is passing on a potential extra year of college, via the NCAA's decision to provide an additional eligibility year due to the COVID-19 pandemic, to enter the draft. Coen will also follow offensive assistant Jake Peetz in leaving the Rams for a college gig. Peetz, who joined McVay's staff this year, is joining Matt Rhule at Nebraska.
Follow @PFRumors