Following Alex Mack's retirement, the 49ers hatched an unusual plan at center. Rather than pursuing some notable names on the market, they entrusted the pivot to a veteran severely lacking in experience. Jake Brendel ended up starting all 20 49ers games, providing some stability for a young interior offensive line.
The 49ers will need to give Brendel a raise or plan for another option in 2023. Brendel is now on track for free agency. While the veteran blocker had made three starts in a six-year career coming into 2022, his services should now generate some interest on the market.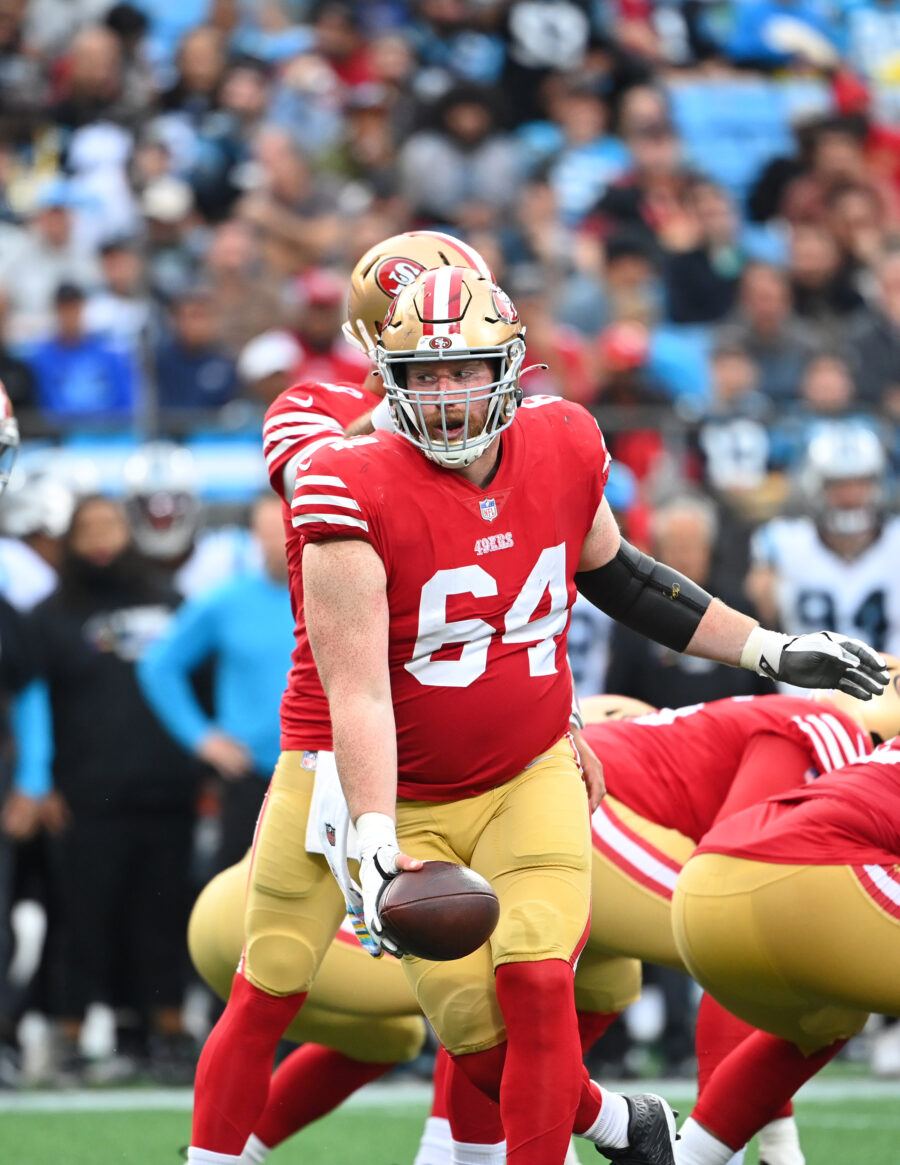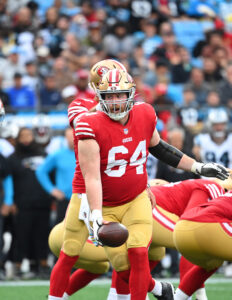 Like Mike McGlinchey, Brendel wants to stick around in San Francisco. He has been with the team for three seasons now, signing in February 2020. But the former Dolphins and Ravens backup is preparing for his age-31 season in 2023, highlighting this free agency as perhaps his only shot at a notable NFL payday. Brendel collected a veteran-minimum salary in 2022.
"The collective shows that, but also the individual numbers were on par, if not better, than half of the league," Brendel said (via NBC Sports Bay Area's Matt Maiocco) when asked if he had proven himself as a starter. "I just feel it's something that's going to be advantageous in free agency. I can definitely build off of and I feel there are some promising stuff on film that other teams are going to see how well I can play when I get the opportunity.
"This place is special; Kyle Shanahan's offense is special. [Offensive line] coach [Chris] Foerster is a guy I want to be around in the future, but it's got to make sense financially and professionally for my family."
Despite his extended run as a backup or non-active-roster player, Brendel allowed just one sack in his 20-start season. Pro Football Focus rated the former UDFA as the league's No. 20 overall center, though the advanced metrics site slotted him in the top 10 for pass blocking. But center-needy teams figure to have options come March. Connor McGovern, Garrett Bradbury, Bradley Bozeman and Ethan Pocic are close to hitting the market.
The 49ers may not be able to afford McGlinchey, who after bouncing back from his 2021 quad injury should be able to command a top-tier right tackle contract. The team already has left tackle Trent Williams attached to the most lucrative O-line accord; Brendel should be more affordable. A team set to move on from Jimmy Garoppolo's contract and roll out a payroll featuring two rookie quarterback deals will be able to afford a few more veteran payments. Of course, the 49ers have already doled out some over the past two offseasons.
In addition to Williams, the 49ers gave Fred Warner a then-market-setting pact in 2021. They extended Deebo Samuel and Dre Greenlaw in 2022. It will be Nick Bosa's turn this year, and $30MM per year may be the reigning Defensive Player of the Year's baseline. George Kittle remains attached to a $15MM-per-year contract.
Both Brendel and interior swingman Daniel Brunskill are close to free agency. Whichever player is brought back, per The Athletic's Matt Barrows, will likely be ticketed to start at center in 2023 (subscription required). This points to an either/or situation, per Barrows, with Brunskill having been a right guard starter from 2020-21. Guards Aaron Banks and Spencer Burford are on rookie contracts.
Follow @PFRumors