The NFL's change to its injured reserve policy has lined up perfectly with the Eagles' health situation this year. The NFC champions have one injury activation remaining, and while they rolled out all 22 starters in the conference championship game, one regular remained out of action.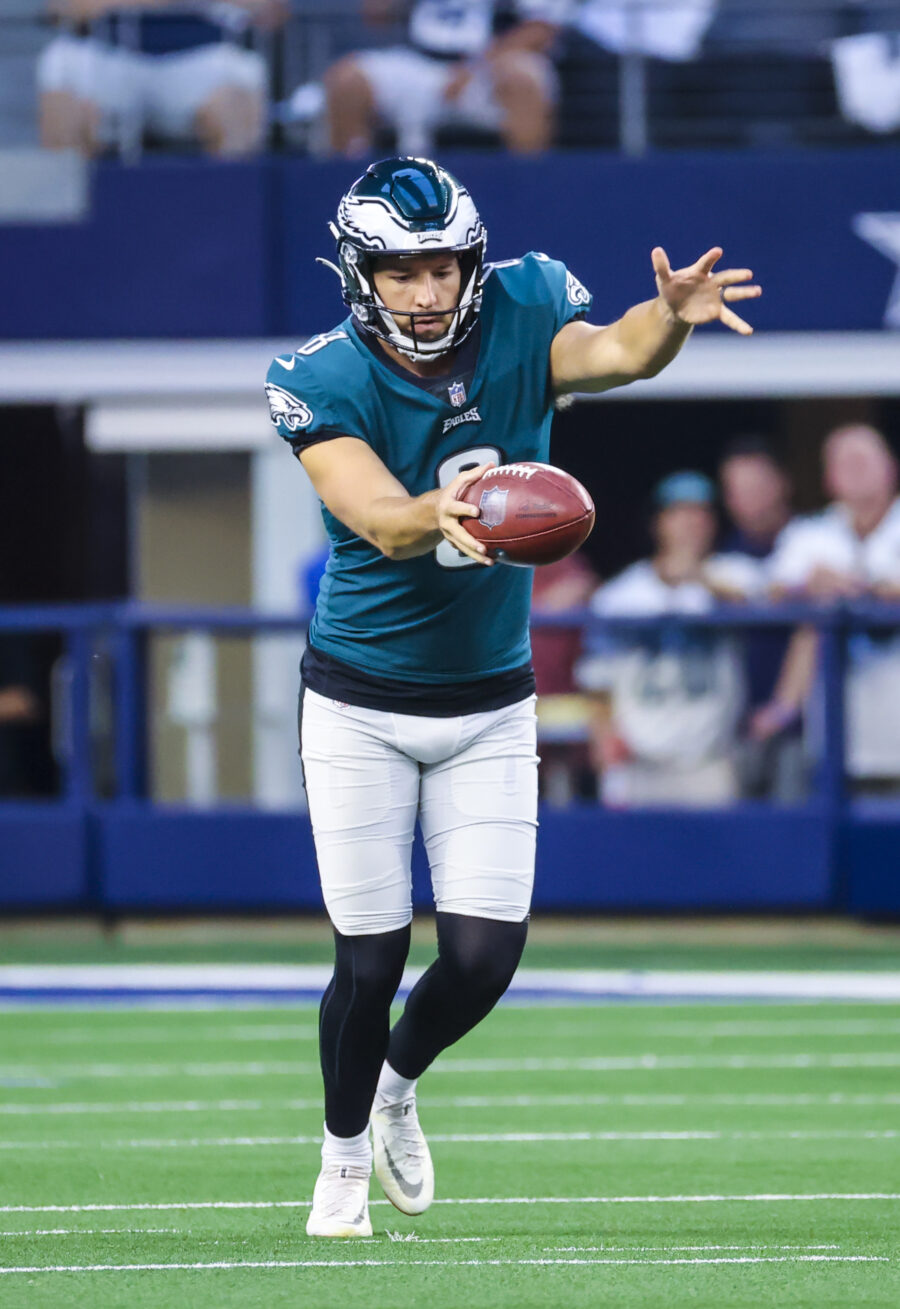 Philadelphia's primary punter, Arryn Siposs, has been out since Week 14. But the Eagles will see if he is ready to return for Super Bowl LVII. Philly designated Siposs for return from IR on Thursday, putting him in position to kick in the Super Bowl.
Upon returning to Eagles workouts, Siposs said he is "good to go" and, per the Philadelphia Inquirer's Jeff McLane (on Twitter), no longer has any issues related to the ankle malady that sent him off the team's 53-man roster. Siposs suffered the injury when the Giants blocked a punt during the teams' first matchup Dec. 11.
The Eagles signed veteran Brett Kern to replace Siposs in December and have used him as their punter since. Kern has been in the NFL since 2008. The Eagles not activating Siposs would mean the former Titans and Broncos punter — a three-time Pro Bowler — would play in his first Super Bowl.
A 30-year-old specialist from Australia, Siposs is only in his second NFL season. He was averaging 45.6 yards per punt before going down this year. Kern, 36, was at just 40.8 during the regular season. On seven playoff punts, Kern's average has climbed to 44.1. In just 13 games, Siposs had placed 16 punts inside the 20-yard line — just one shy of his 17-game total in 2021.
The Eagles have done well to navigate the eight-activation allotment this season, moving the likes of Jordan Davis, Dallas Goedert, C.J. Gardner-Johnson, Avonte Maddox and Robert Quinn to IR and then activating them. The Eagles held off on placing Maddox back on IR after his December toe injury and kept Jalen Hurts and Lane Johnson on the active roster amid their injury issues. Should Siposs be activated for the franchise's fourth Super Bowl outing, the team will have its 22 starters and each of its specialists available.
Follow @PFRumors