An avulsion fracture cost Tyron Smith most of last season, and the All-Decade tackle has missed at least three games each year dating back to 2016. The Cowboys are retaining their longest-tenured player on a restructured contract, however, and he is likely moving to right tackle on a full-time basis.
Jerry Jones said the Cowboys are planning to roll out a Tyron Smith-Tyler Smith setup at tackle. That will leave two-year right tackle starter Terence Steele, the team's preferred La'el Collins successor last year, without a starting role. But the Cowboys prioritized Steele via a second-round restricted free agent tender, doing so despite his lack of a clear path to a first-string gig. He remains in the team's plans, just not as a starter at present.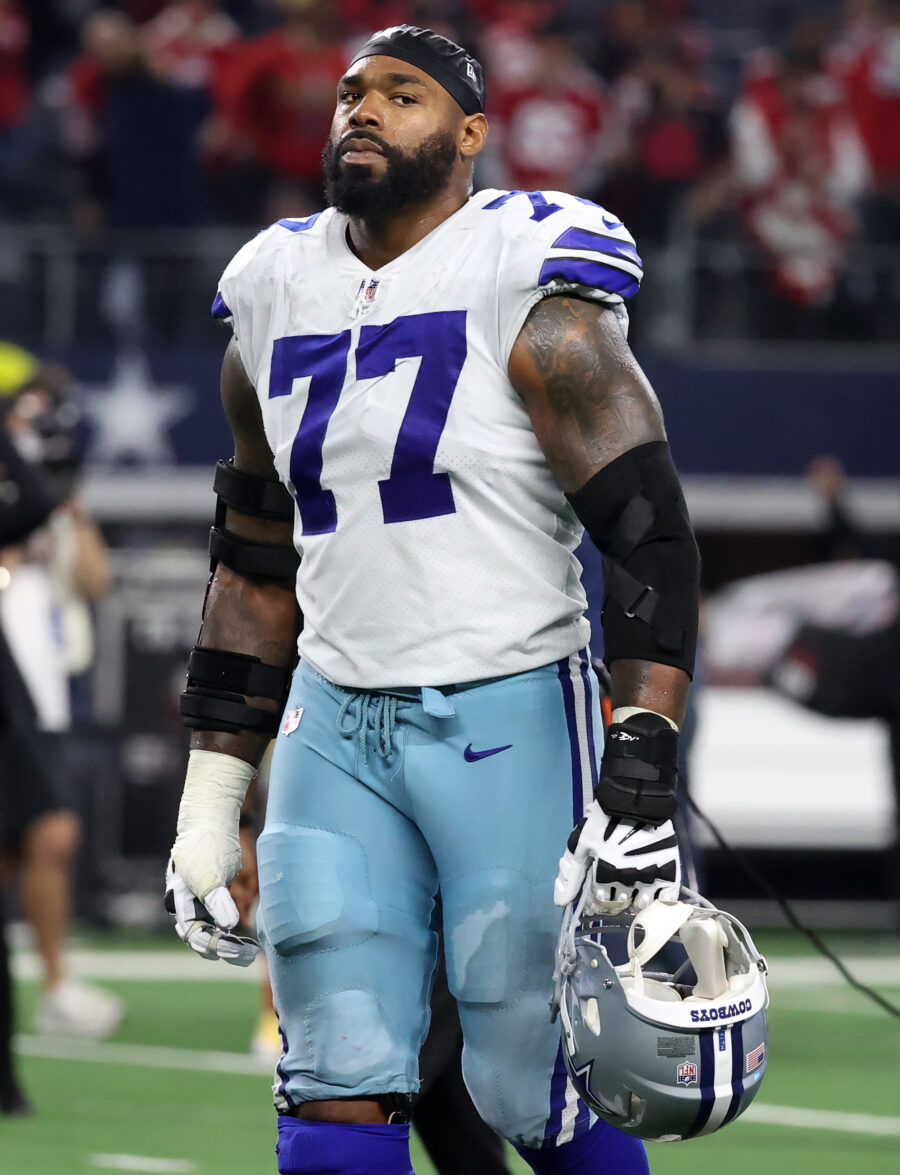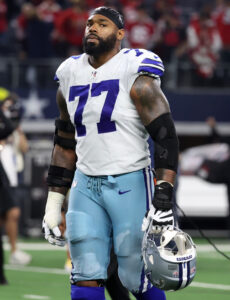 Steele is primarily set to become Dallas' swing tackle, Jones added. This would be a significant downgrade for the quality starter in a contract year, but the Fort Worth Star-Telegram's Clarence Hill notes (via Twitter) Steele will be considered at guard. Steele graded as a top-25 option at tackle last season, per Pro Football Focus, who also viewed Tyler Smith as a top-25 tackle. This would be a good problem for the Cowboys, who have needed to make adjustments in recent years due to Collins and Tyron Smith running into injury trouble.
"He's such a top tackle … as we have it right now, he should be the backup tackle on both sides as we would look at it right today," Jones said of Steele. "That's a lot of position flex right there. You say, 'Why don't you move Tyler in [to guard]?' but we also know that Tyron and Tyler both would make quite a tandem out there. The smart play would be to have outstanding depth there and Steele gives you that."
Jones also mentioned a possible rotation, which would seemingly involve Steele and Tyron Smith. Even as the organization has moved Tyron off his longtime spot (left tackle), Hill adds it views the Hall of Fame candidate as a superior pass-blocking option to Steele on the right side. Tyron finished last season as Dallas' primary right tackle, replacing Steele after the younger blocker suffered a torn ACL. For now, the Cowboys will carry all three at tackle.
PFF slotted Steele as a top-10 run blocker at the position, which could open the door to a guard path. Steele was a four-year starter at Texas Tech but played either right or left tackle for the Big 12 program. Dallas did lose its starting left guard in free agency for a second straight year, with Connor McGovern (Bills) following Connor Williams (Dolphins) to the AFC East. Jones pointed to the draft or another in-house solution, mentioning Matt Waletzko or Matt Farniok, as routes the team could take to replace McGovern. The Cowboys chose Waletzko in the 2022 fifth round and added Farinok in the 2021 seventh. Farniok started two games at guard last season; Waletzko played just three games before a shoulder injury shut him down.
Follow @PFRumors