MARCH 15: The Cowboys have reached a restructure agreement with Smith, according to the team. This move, which Tom Pelissero of NFL.com notes (via Twitter) will involve converting part of the All-Decade-teamer's $13.6MM base salary into incentives, will reduce his $17.6MM cap number.
FEBRUARY 28: Tyron Smith remains attached to the NFL's longest-standing contract, an extension he agreed to back in 2014. The All-Decade tackle has finally reached a contract year.
The Cowboys drafted Tyler Smith in the 2022 first round and plugged him in at Tyron's longtime spot, after the elder Smith suffered a significant hamstring injury that kept him off the field for most of the season. But the Cowboys look to envision the Smith-Smith setup persisting for at least one more season.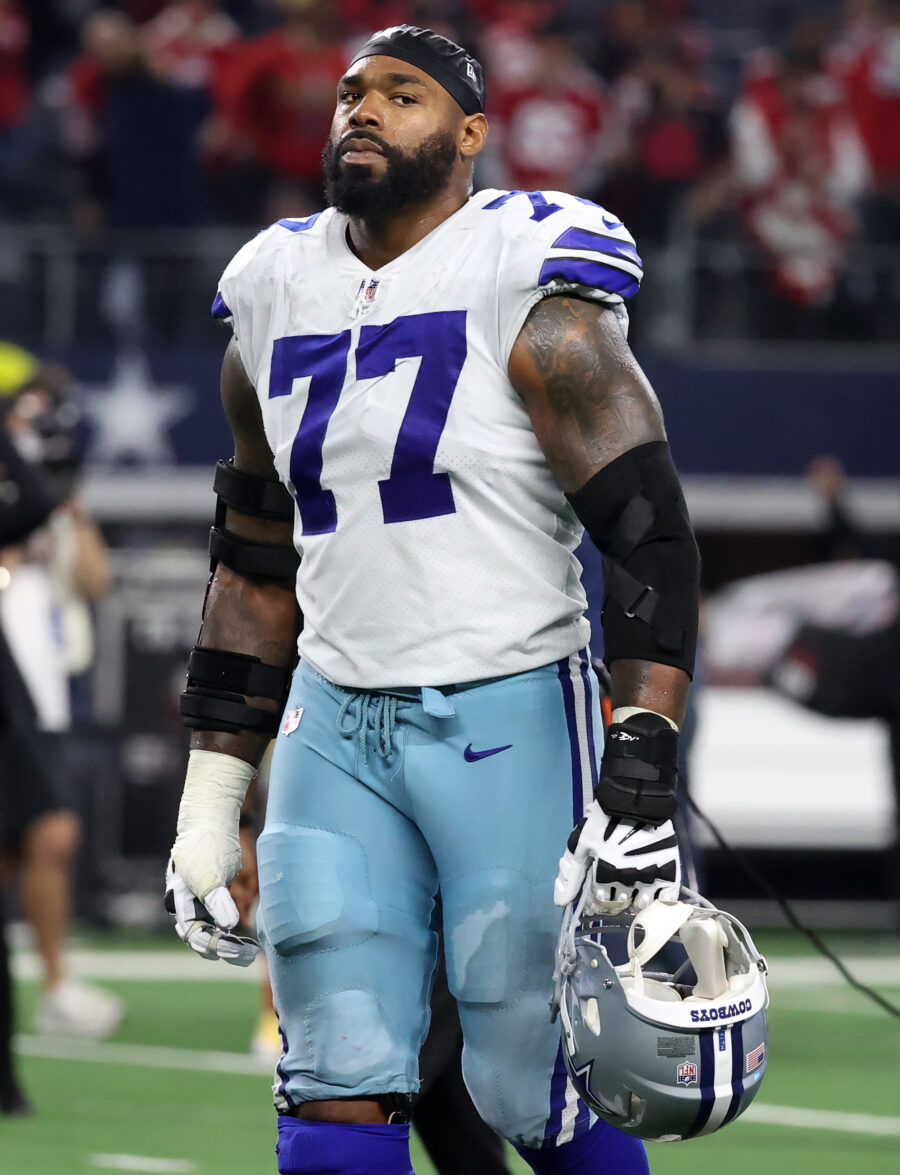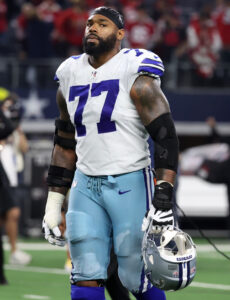 The team expects Tyron Smith back in the fold in 2023. The final year of Smith's contract calls for a $17.6MM cap number and $13.6MM base salary. Cowboys executive VP Stephen Jones did not rule out another restructure, a well the Cowboys have gone to a few times with the Hall of Fame-caliber blocker.
"I mean, we always do reworks and things of that nature. That could come up with him," Jones said, via ESPN.com's Todd Archer (on Twitter). "We have the ability to do that and, but right now, we're comfortable where we are."
The Cowboys restructured Smith's deal in 2016, 2017, 2020 and 2021. It remains interesting Smith's eight-year, $97.6MM extension has lasted this long. The 6-foot-8 blocker, however, ran into a host of injury issues over the course of this contract. The most notable setbacks came during the 2020s, with a neck malady sidelining him for almost all of the 2020 season and last year's avulsion fracture shelving him for 13 games. Smith also underwent arthroscopic knee surgery this offseason. The injuries notwithstanding, Smith has piled up Pro Bowls to assemble a quality Canton case.
Where Tyron Smith lines up next year will be one of the key Cowboys storylines coming out of the offseason. The team still has Terence Steele in its plans. The team's post-La'el Collins solution at right tackle, Steele is recovering from ACL and MCL tears. The young blocker is ahead of schedule in his rehab, Archer tweets, and on track for training camp. The Cowboys have not determined which RFA tender will be applied to the former UDFA, but Archer adds the rarely used first-round tender ($6MM this year) is in play. The second-round tender is set to cost $4.3MM.
Steele, 25, certainly could generate interest if a second-round tender is applied. The Cowboys would collect a second-round pick if they failed to match an offer sheet for the 40-game starter. Steele returning would restore the uncertainty regarding the Smiths' positions. Rather than slot Tyron Smith at his blindside post, the Cowboys used the 12-year veteran to replace Steele. Moving Tyler Smith back to guard, his position during training camp, could stunt his growth. The Cowboys expect Tyler Smith to be their long-term left tackle, potentially pointing to Steele or Tyron Smith needing to move off right tackle.
Follow @PFRumors