A pair of veteran offensive tackles have restructured their contracts, creating some cap room for their respective clubs. Todd Archer of ESPN.com has the details on Tyron Smith's reworked deal with the Cowboys, while Michael Gehlken of the San Diego Union-Tribune reports on King Dunlap's new-look contract with the Chargers.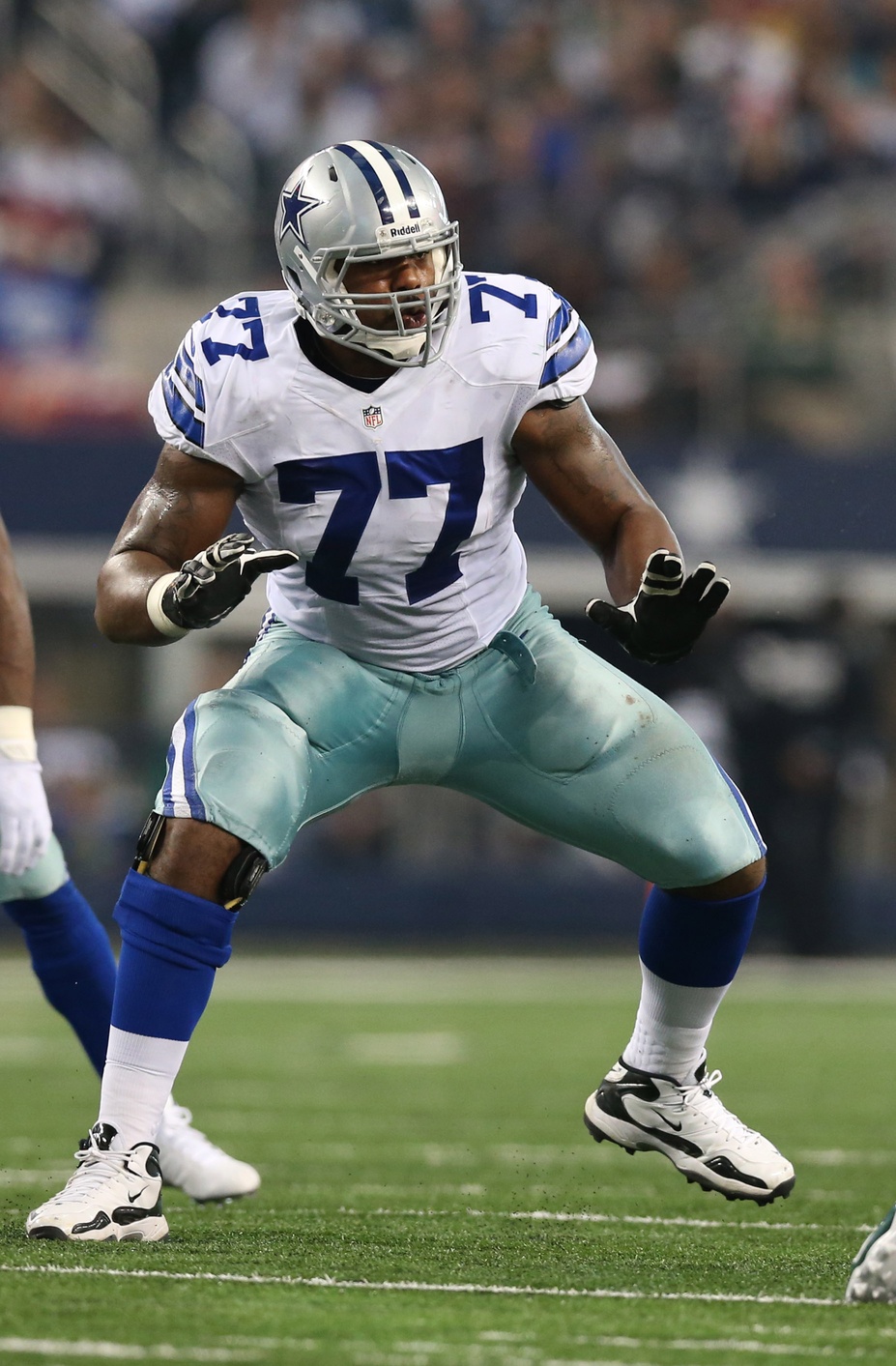 As Archer explains, Smith's contract change is a simple restructure, with the Cowboys converting $9MM of his $10MM base salary for 2016 into a signing bonus. Rather than counting solely against this year's cap, that $9MM bonus will now be prorated over five seasons, counting for $1.8MM annually from 2016 to 2020. That means Dallas will free up $7.2MM in cap space for the '16 season, while adding $1.8MM to the cap each year from 2017 to 2020.
Dunlap, meanwhile, was set to have his $4.5MM salary for 2016 fully guaranteed last week. Before that happened, according to Gehlken, the Chargers lowered his salary to $3.3MM, which is now guaranteed. The veteran tackle, who missed much of the 2015 season due to injury problems, can earn back that missing $1.2MM if he's able to stay healthy for most of the 2016 campaign.
According to Gehlken, Dunlap will earn a $400K bonus if he plays 50% of San Diego's offensive snaps in 2016. He'll earn another $400K if he reaches the 65% threshold, and a final $400K if he makes it to 80%.
The move creates $1.2MM in cap savings for the Chargers.
Photo courtesy of USA Today Sports Images.
Follow @PFRumors