The Cowboys have plenty of pieces already in place which helped take the team to the divisional round of the playoffs this season, but key decisions lay ahead with several high-profile players. A number of Dallas' longest-tenured offensive contributors face uncertain futures in 2023.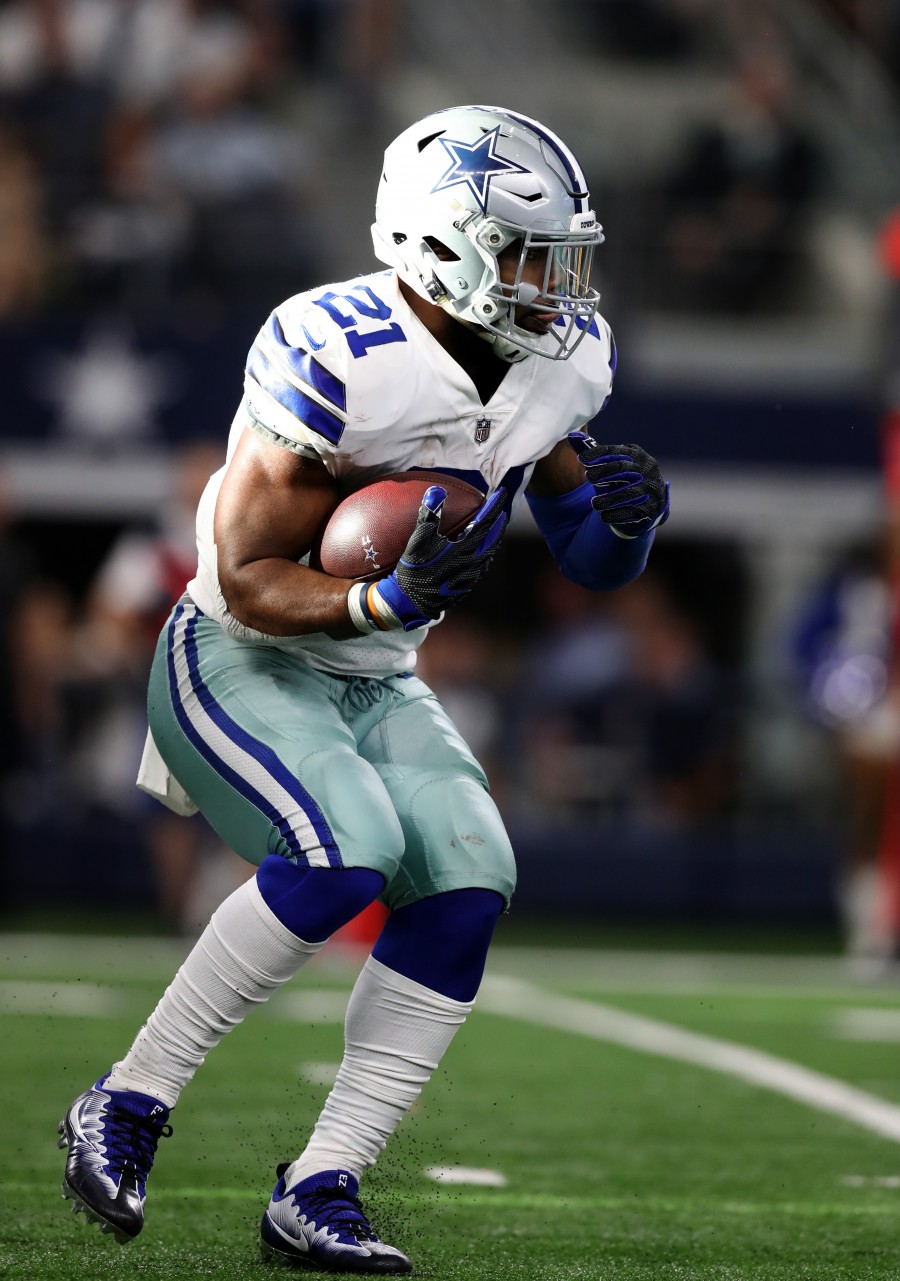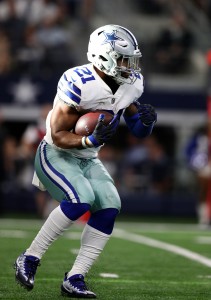 One of those is running back Ezekiel Elliott. The 27-year-old has long been thought to be a cut candidate, owing to his shrinking role in Dallas' backfield behind Tony Pollard and his cumbersome salary and cap hit remaining on his current contract. The former top-five pick recently made clear his intention of at least considering a pay cut if it helped keep him with the Cowboys, something the team would be mutually agreeable to in principle.
Dallas owner Jerry Jones and EVP Stephen Jones indicated that they want Elliott to remain in the fold for 2023, but added that both parties will "have to talk business" to make such a scenario financially feasible (Twitter link via Clarence Hill Jr. of the Fort Worth Star-Telegram). Elliott has scheduled cap hits of at least $14.3MM for each of the four years remaining on his deal, though no guaranteed money remains on his pact.
The Cowboys' decision with respect to Elliott will have to come against the backdrop of their desire to keep Pollard. The latter is a pending free agent, but could at least be retained for the 2023 season via the franchise tag ($10.1MM). Pollard is currently recovering from a broken leg, but the former fourth-rounder has firmly established himself as the more efficient member of Dallas' halfback tandem. How much the team is willing to spend at the position will become a key factor in their offseason plans.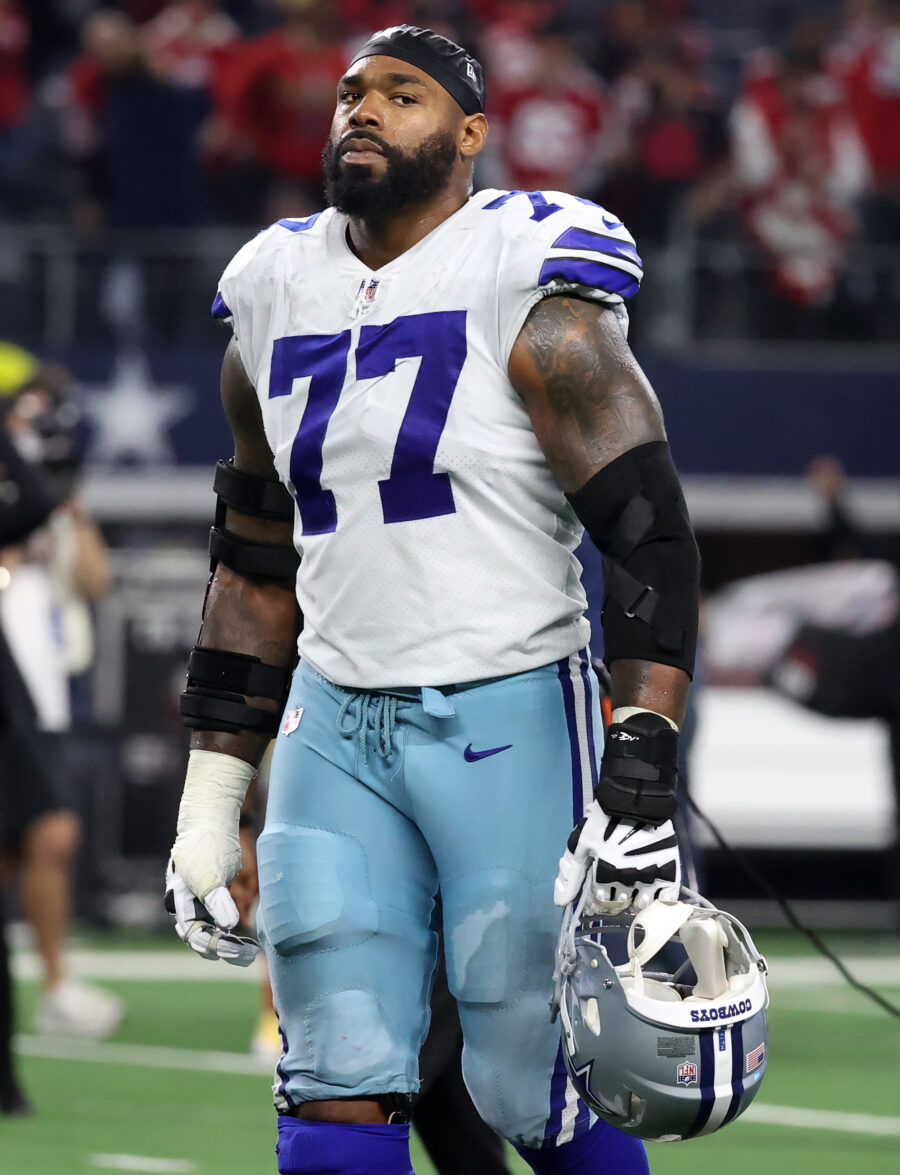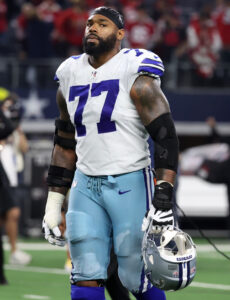 "We're probably one of the top teams in the league already with what we pay running backs," the younger Jones said, via the Dallas Morning News' David Moore. "We have to make sure how we pay attention to this and how we spread it out, how we divide up the pie… Obviously, Tony is looking to make more money. So, we have to relook the whole things in terms of running back and what that looks like."
Meanwhile, tackle Tyron Smith presents another interesting case for Dallas. The 32-year-old has played at an elite level when healthy, but he has missed 33 contests over the past three campaigns. His time in 2022 was limited by a torn hamstring, and he manned the right tackle spot upon his return. That decision came in part due to the absence of starting RT Terence Steele, but also the high-end play of first-round rookie Tyler Smith, drafted to one day succeed his namesake as the Cowboys' blindside protector.
Tyron Smith has only one non-void year remaining on his contract, but with no guaranteed compensation due his $13.6MM salary could be in jeopardy. Smith also underwent another procedure this offseason (a scope, specifically), Hill tweets. When asked if the eight-time Pro Bowler would be back next season, Stephen Jones said "I have no reason to believe he won't," but injury concerns and other financial decisions could change that stance in the near future.
The Cowboys are currently one of 14 teams over the 2023 cap ceiling of $224.8MM. Many moves are soon to come as a result, so the futures of Elliott and Smith with their only NFL employer to date will be worth watching.
Follow @PFRumors