Free agency has taken over the NFL landscape this week, but one of the top storylines around the league remains the future of Lamar Jackson. Contract talks between the Ravens and the former MVP have left the parties in a stalemate, which resulted in the usage of the non-exclusive franchise tag.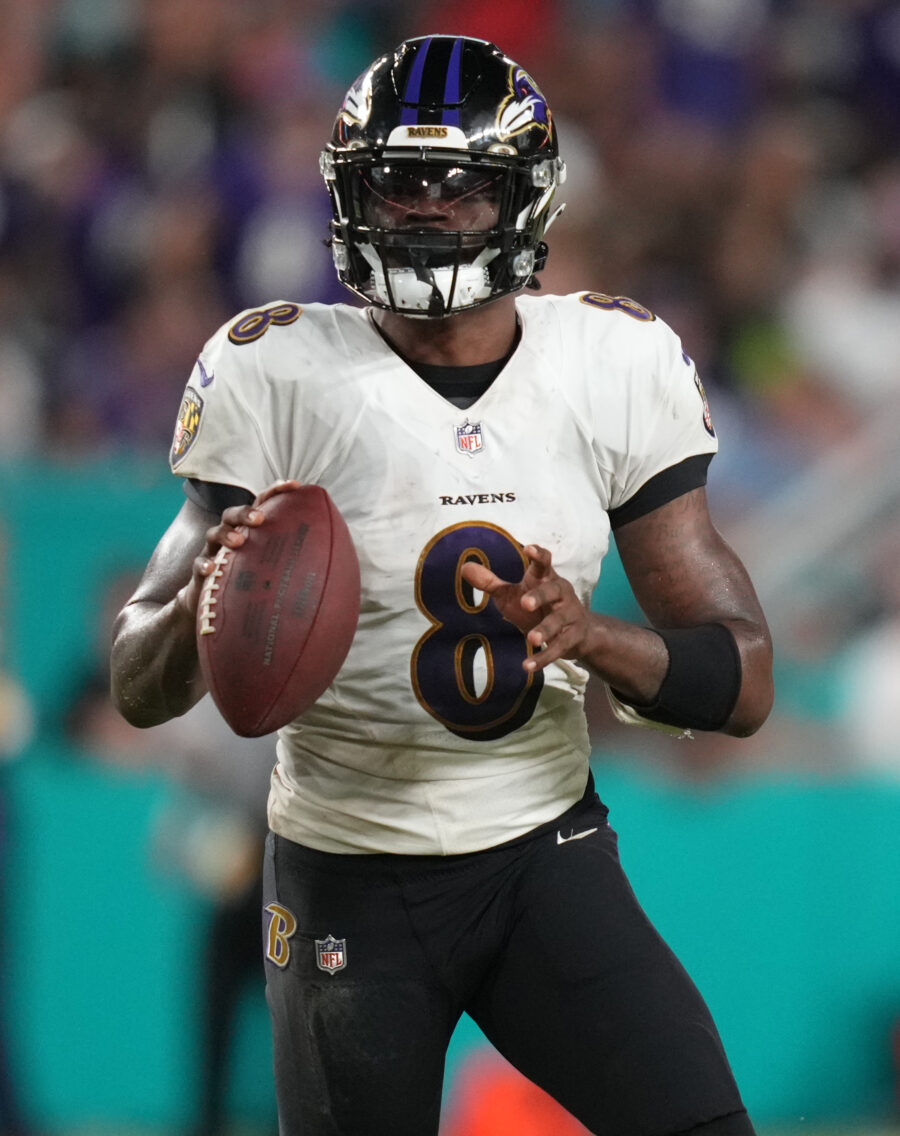 Taking that route opens up the possibility of another team signing Jackson to an offer sheet, something which could not take place until tomorrow at the earliest. During the league's 48-hour legal tampering period, teams are allowed to negotiate deals with a player's representatives, but not the player themselves. Since Jackson has quite notably gone throughout the process of handling his next deal without an agent, he is not eligible to speak with teams other than the Ravens, who have been adamant that their goal remains a long-term deal.
Speaking of, it looks unlikely that Jackson will suddenly hire an agent. Those in league circles tell Mike Florio of ProFootballTalk.com that the QB is unlikely to suddenly change his mind and hire representation. Those sources believe Jackson is unlikely to admit his mistake, even if hiring an agent is best for his career.
A number of teams have reportedly bowed out of any potential pursuit of the 26-year-old, who has long been thought to be seeking a fully guaranteed pact in a similar vein to the one signed by Deshaun Watson last offseason after the Browns traded for him. Baltimore's hesitancy to match or exceed those terms (five years, $230MM) has left the two sides in their current situation.
Potential suitors are wary of offering Jackson a contract because they'd surely be in limbo while the Ravens determine how to proceed, per Rapoport (on Twitter). Ultimately, it sounds like these teams believe the QB will end up back in Baltimore, and those potential suitors have no interest in doing Baltimore's negotiating for them. ESPN's Dan Graziano writes that teams would rather discuss a potential trade with the Ravens after the franchise tag has been resolved, although that path would still require those suitors to eventually talk with Jackson.
Jackson recently gave us a quick look behind the curtain, revealing on Twitter that the Ravens have offered him a three-year, $133MM deal that's fully guaranteed. As NFL Network's Ian Rapoport points out (via Twitter), Jackson preferred to take the franchise tag over that offer, and the reporter adds that the Ravens have tried a number of contract lengths to get Jackson to bite.
Follow @PFRumors