Jerod Mayo surprised many this offseason when he declined a head coaching interview with the Panthers and instead re-signed with the Patriots. After having served as the official linebackers coach (and the unofficial co-defensive coordinator) over the past few years, many assumed Mayo would move on to a bigger role. Mayo have have received that desired promotion in New England, but in natural Patriots fashion, the coach refused to discuss his new responsibilities.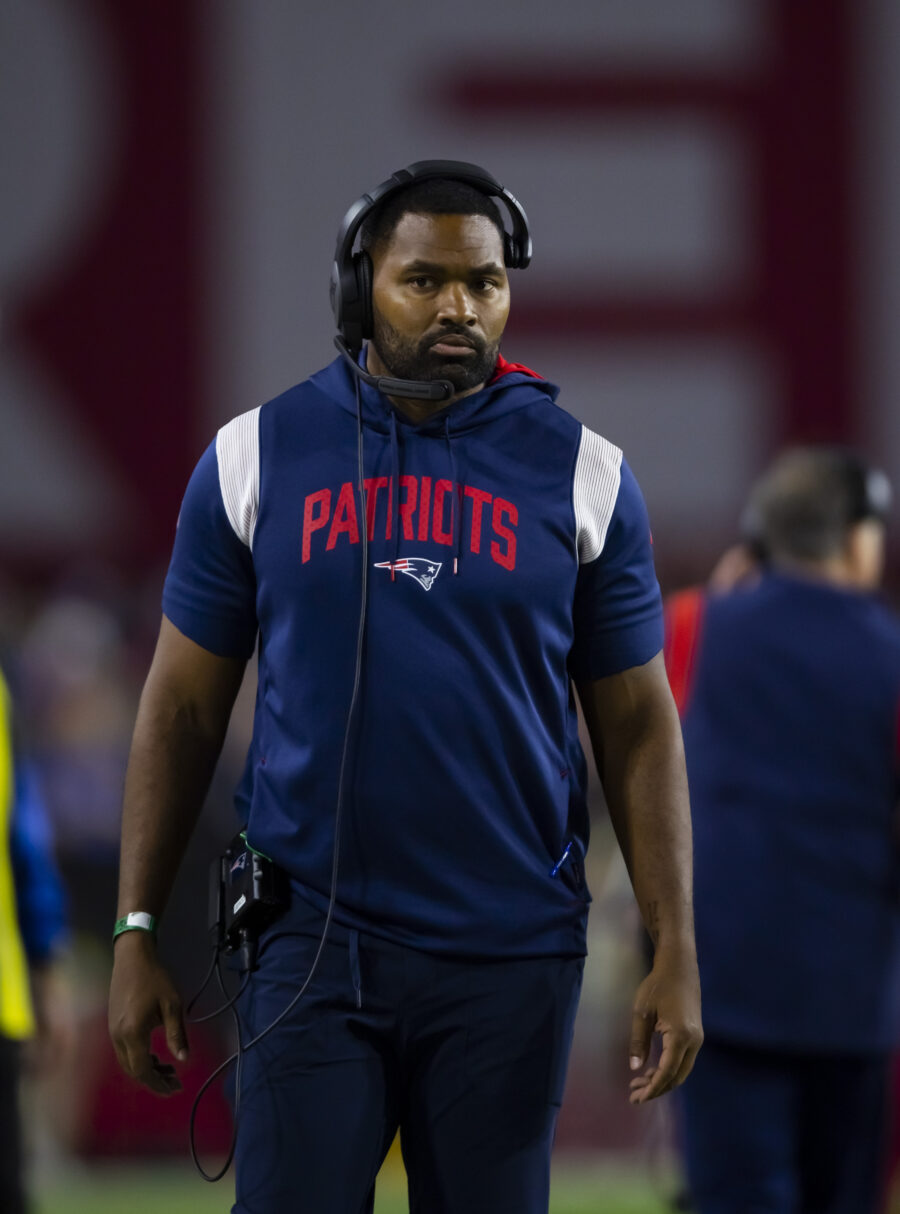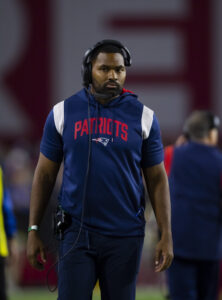 "I would say I'm confident that I will grow here. Where that leads, I'm not sure. Hopefully I'm here for the foreseeable future, but we'll just have to see," Mayo said during his press conference today (h/t Andrew Callahan of the Boston Herald). "I am confident in the plan they put together as far as my development is concerned. There's still a lot that I don't know and I'm very aware of that."
Mayo became a popular name on the head coaching circuit after guiding New England's defense alongside Steve Belichick. After he ultimately decided to stick with the Patriots, many believed that Bill Belichick was now preparing his former player to eventually take over as head coach, and Callahan notes that "other members of the organization expect" Mayo to eventually take the reigns. Owner Robert Kraft didn't do anything to silence that sentiment, previously noting that Mayo doesn't have a ceiling on his coaching career and insinuating that the former linebacker would eventually be an NFL head coach.
For the time being, Mayo is focused on the Patriots defense, but we have gotten some hints about his added responsibilities. The coach was reportedly included in interviews with offensive coordinator candidates earlier this offseason, and as Callahan notes, Mayo has worked with "scouts, salary cap managers and team researchers" as he prepares for a future promotion.
"I'm excited. I'm excited to continue to grow," Mayo said. "I'm excited to continue to learn new things, not only X's and O's. That's only a small part of it. I'm just excited, and honestly, I'm just trying to be a sponge and learn as much as I can when I'm in those meetings that I'm not normally in."
So would Mayo consider leaving New England if an attractive head coaching opportunity opened elsewhere? There's always the possibility, but it doesn't sound like he's in any rush to leave the Patriots organization.
"It would take a lot for me to leave," Mayo said. "This is where I want to be, and I feel the same way from the coaching staff and also from the Kraft family."
Follow @PFRumors