The Panthers traded up and drafted Alabama's Bryce Young No. 1 overall with the intention that he would be the team's new starter at quarterback. Yet during organized team activities, head coach Frank Reich had presumed backup Andy Dalton running with the starters. According to Albert Breer of Sports Illustrated, this isn't necessarily indicative of the true depth chart but more a practice in efficiency.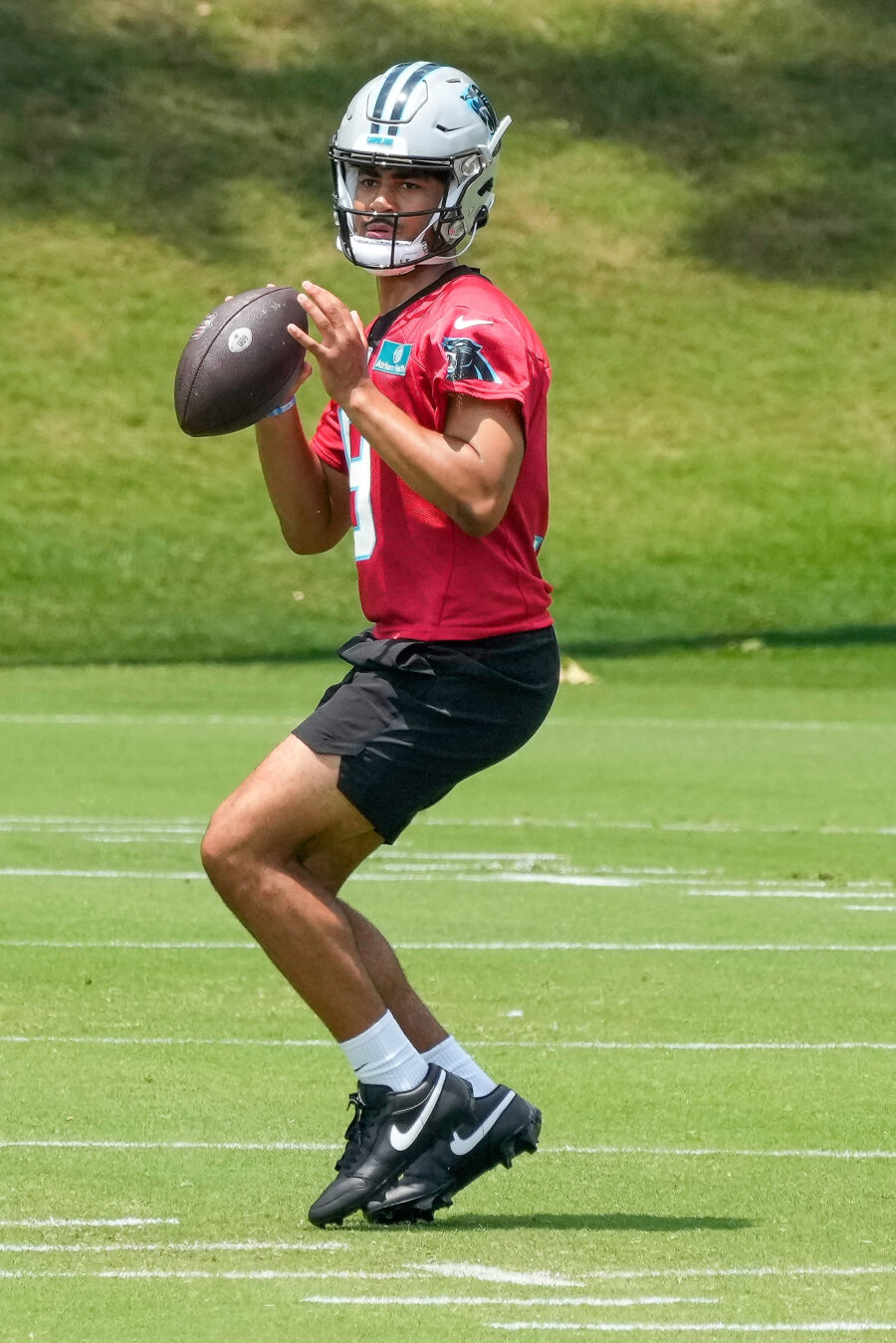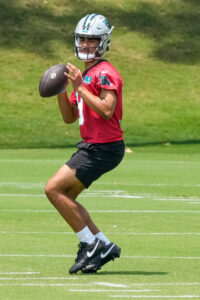 Of course, as a coach, you prefer not to hand Young the starting job on a silver platter. You'd rather he "earn" the job by performing better than the other quarterbacks on the depth chart. But expecting a rookie to be better prepared for an entirely new system, when veterans have mostly been at the facilities for five weeks now, is unrealistic.
As a head coach new to his team, Reich is intent on establishing his operation at an optimal, functional level. This early into Young's tenure, he's just not prepared enough to run the Panthers' system to the level that Dalton can. Does this mean that Dalton would forever run with the first string? Likely, not. But until Young is up to speed and ready to efficiently run with the ones, having Dalton behind center has been the best way to implement Reich's operation. In fact, a week after Breer's report, David Newton of ESPN reported that, while Dalton is still taking the first snaps with the first team, Young is getting more overall snaps with the first string, indicating the progress that we expect from the top overall draft pick.
The system that's being implemented is designed for Young, anyway. According to a different report from Newton, Reich is allowing new, first-time NFL offensive coordinator Thomas Brown to design a spread-formation system that meshes some of what Brown learned under Sean McVay in Los Angeles and what Reich ran with the Colts. Brown is building the offense with Young in mind, claiming that he doesn't want to take away Young's "superpower."
Lastly, with Dalton and Young likely cemented in the first two slots of the depth chart, there were rumblings that last year's third-round pick, Matt Corral, was on the trading block, and perhaps that he wanted to go. The most recent reports from this week, according to Panthers staff writer Darin Gantt, indicate that Corral no longer desires an exit. Corral "made it clear (to the media that) he doesn't want to be traded," listing playing for Reich as a major reason for staying.
Follow @PFRumors