MAY 15: Mustipher's visit has resulted in a one-year deal, as confirmed by Zrebiec (on Twitter). This homecoming will give Mustipher the chance to solidify himself as the Ravens' backup center behind Linderbaum, and in doing so, allow Mekari to be used at least primarily as a swing tackle. Aside from the competition at left guard, the Ravens' offensive line is now essentially in place for 2023.
MAY 10: The Bears declined to extend an RFA tender to Sam Mustipher in March, sending the four-year veteran to unrestricted free agency. The two-season starter has remained unattached beyond the compensatory deadline.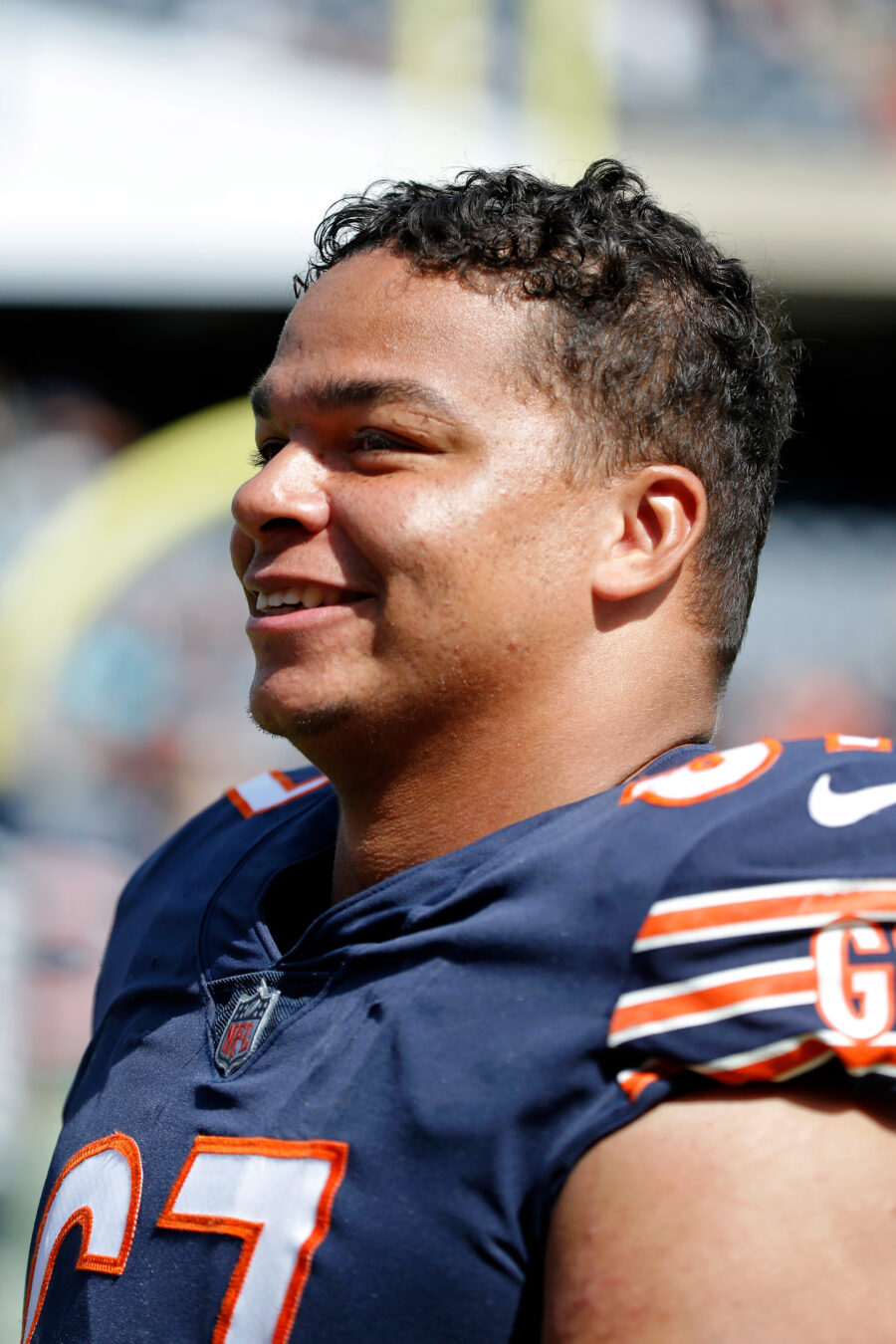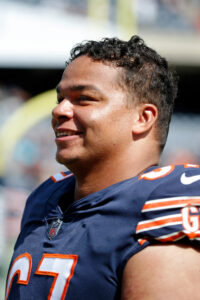 One team that traditionally shows regular interest in post-draft free agents — which do not count against the following year's compensatory formula — has Mustipher on its radar. The Ravens brought in the former Bears starting center for a recent visit, Jeff Zrebiec of The Athletic notes (subscription required). Mustipher, 26, joins fellow Maryland native Adrian Amos as being on Baltimore's grid.
[RELATED: Ravens Not Ruling Out Marcus Peters Return]
Chicago had planned for ex-Green Bay starter Lucas Patrick to replace Mustipher at center last season, but Patrick dealt with multiple injuries and only managed five starts. This kept the door open for Mustipher, a Notre Dame product. The 332-pound snapper started 33 games over the past two years, not missing a contest during this run. Pro Football Focus graded Mustipher poorly in 2021 but viewed him as a middle-of-the-pack starter among centers last season, one in which the Bears led the NFL in rushing.
The Ravens have lost multiple interior O-linemen this offseason, seeing Ben Powers join the Broncos hours into the legal tampering period and backup Trystan Colon-Castillo sign with the Jets. The team drafted two late-round O-linemen — Malaesala Aumavae-Laulu (Round 6) and Andrew Vorhees (Round 7) — but a veteran interior presence would make sense. Vorhees, who suffered a torn ACL at the Combine, is unlikely to play this season. Veteran Patrick Mekari remains on the roster, but the versatile player also serves as Baltimore's backup tackle. The loser of the Ben Cleveland–John Simpson left guard competition would also represent interior depth, but the Ravens appear on the lookout for a Tyler Linderbaum backup.
The Bears seem to have closed the door on a Mustipher return. After signing four-year Titans starter Nate Davis, Chicago has moved Cody Whitehair back to center and is planning a competition between he and Patrick for the job.
Follow @PFRumors