JUNE 6: Further details on the extension are in, courtesy of ESPN's Field Yates (Twitter link). Oliver will receive a $14.75MM signing bonus via his extension, which has cap implications for 2023. His charge for this season has dropped to $5.775MM (compared to the $10.75MM it would have been on the fifth-year option). Buffalo has already used some of those savings on their deal for edge rusher Leonard Floyd.
JUNE 3: After four strong years on the Bills defensive line, defensive tackle Ed Oliver will avoid playing out his fifth-year option to free agency after agreeing to an extension, according to Adam Schefter of ESPN. Oliver's new contract is reportedly a four-year deal worth $68MM, $45MM of which will be guaranteed.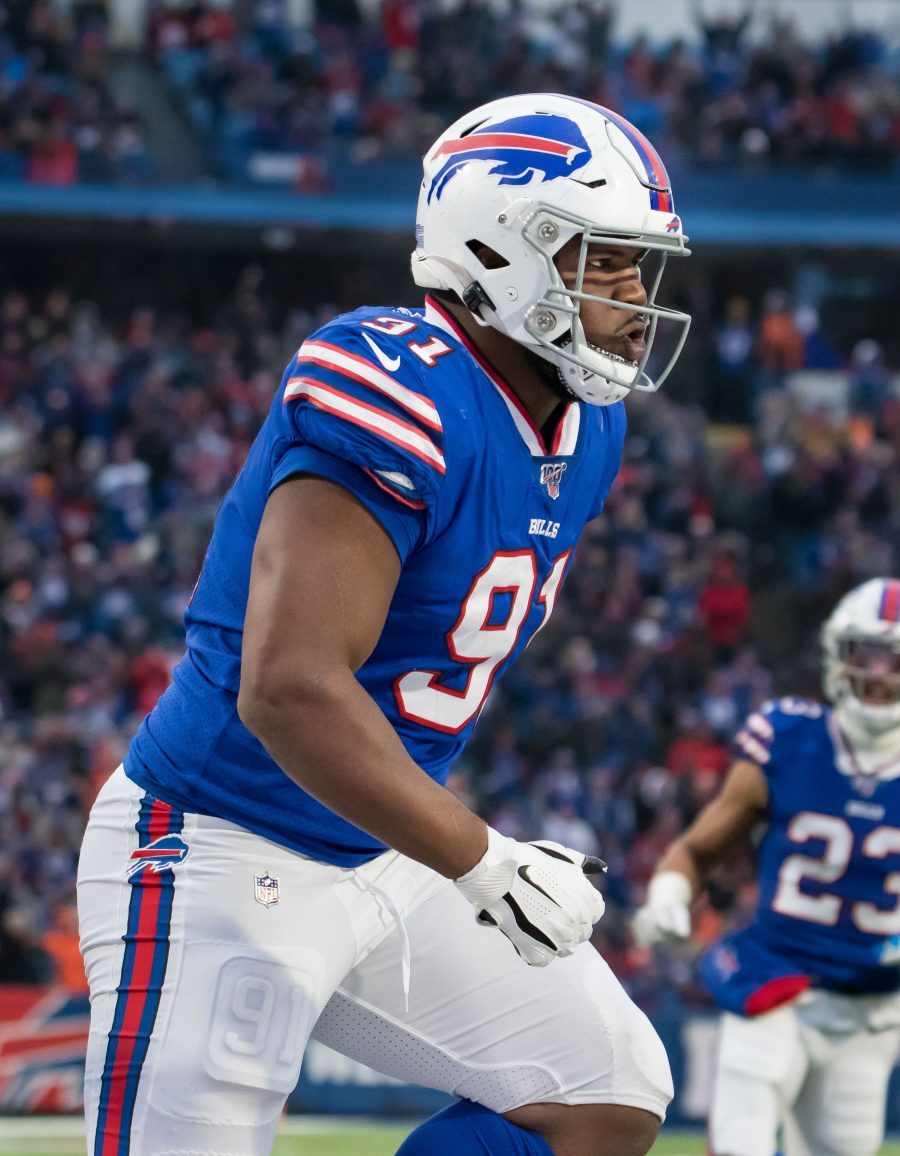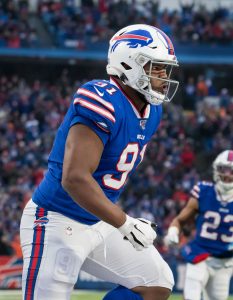 Oliver isn't the flashiest of defenders, as many in his position aren't, but since getting drafted at No. 9 overall back in 2019, Oliver has done his job and done it well. While not elite in any area of the game, Oliver has been a good all-around defender in Buffalo, delivering strong performances as both a run defender and a pass rusher. He didn't have his best season in 2022, but according to Pro Football Focus (subscription required), Oliver was the 13th best interior defender in 2020 and the 23rd in 2021.
As a rookie in 2019, Oliver became an immediate contributor rotating in the defensive front alongside Jordan Phillips and Star Lotulelei. He finished his rookie year with five sacks and five tackles for loss. He held down a similar role in his sophomore season, anchoring a rotation that now included Quinton Jefferson and Vernon Butler but now starting every game. In 2021, Oliver became a mainstay on the defensive line, playing more snaps than any other Bills defensive lineman. His playing time that year about doubled any other tackle on the team besides Harrison Phillips, and he rewarded Buffalo with a disruptive four sacks and 10 tackles for loss. Last year, DaQuan Jones replaced Phillips as Oliver's right-hand man as the two dominated the defensive tackles' snap share.
So far in his career, Oliver has proven to be an above average pass rusher with 14.5 career sacks from the interior as well as 42 quarterback hits, a disruptive run stopper with 30 career tackles for loss, and an all-around nuisance with 11 swatted passes and four forced fumbles. He's been a steady, reliable contributor, appearing in all but four games over the course of his career, as well.
Oliver's new deal is reflective of his status in the NFL. Not considered an elite athlete at his position but still respected as a strong contributor, the $17MM annual average value of Oliver's extension ranks 11th among NFL defensive tackles. The league's better tackles make north of $20MM per year while an all-time great like Aaron Donald makes just over $30MM per year. The $45MM guaranteed, though, ranks sixth-most among active defensive tackle contracts.
Five other defensive tackles were taken in the first round of 2019: Quinnen Williams, Christian Wilkins, Dexter Lawrence, Jeffery Simmons, and Jerry Tillery. Tillery was waived by the Chargers midseason last year. Lawrence agreed to an impressive four-year, $87.5MM deal almost a month ago, and Simmons topped both Oliver and Lawrence with a four-year, $94MM extension, a deal that would top the position if not for Donald. Williams is currently in discussions with the Jets for an extension and should expect a strong one after a first-team All-Pro 2022 season. Wilkins is also in discussions with Miami, but he likely shouldn't expect to reach the heights of Simmons, Lawrence, or Williams. After two strong seasons, Wilkins may see a deal similar to Oliver's, but an inconsistent start to his career may limit what he receives.
Back in Buffalo, though, the Bills have locked down the future of their defensive line, especially considering every other experienced defensive tackle on the roster (Jones, Phillips, Tim Settle, and Poona Ford) is set for free agency at the conclusion of the upcoming season. Oliver joins tight end Dawson Knox, who received an extension of his own last September, as the only remaining members of Buffalo's 2019 draft class.
Follow @PFRumors