If things go as planned for the Jets in 2023, Zach Wilson will not have a significant role. The former second-overall pick is now the definitive backup to Aaron Rodgers, and while he acknowledged that he'd much rather be the starter, he understands the reality of the situation.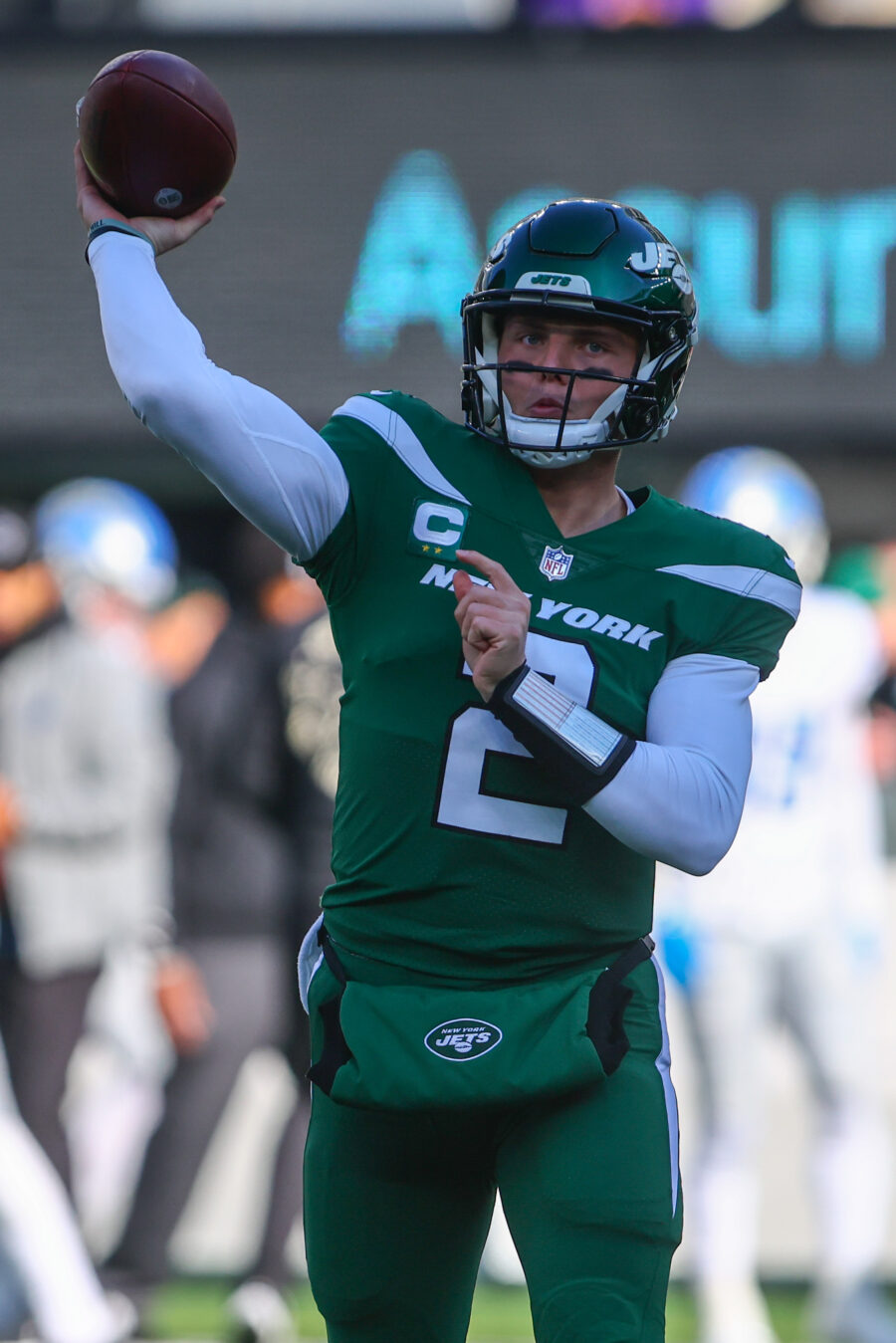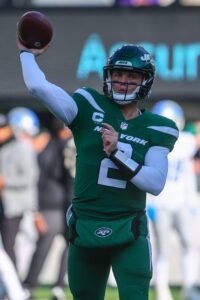 "Yeah, I mean, of course, I would like to be the guy, so at first you're not always happy about that," Wilson said of his demotion (via ESPN's Rich Cimini). "But I'm extremely psyched that, out of any quarterback you could've brought in, it was him.
"I can't be bitter with the situation. I didn't perform well and you have to take situations as they come."
As Cimini notes, Wilson had a preexisting relationship with Rodgers, having visited the future Hall of Famer this offseason before trade talks took off. He'll now be serving as the backup to his childhood idol, and Wilson believes the experience playing behind Rodgers will only benefit his career moving forward.
"I think right now I'm having a ton of fun, more fun than I've had," he said. "And I think that's just the quarterback room, being with Aaron. I think it's feeling like every single day there's so much to learn. It's like every day I just learned 10 different things about playing quarterback position."
After going 3-10 as a starter during his rookie season, Wilson found himself in and out of the lineup in 2023. He ultimately finished the season with a modest 5-4 record in nine starts, but Wilson's performance did little to help the Jets' cause. He completed only 54.5 percent of his passes while tossing six touchdowns vs. seven interceptions.
Wilson told reporters that the Jets were completely transparent during their pursuit of Rodgers, and it sounds like the QB2 has taken his demotion in stride. Coach Robert Saleh said he gives his young signal-caller a "ton of credit" for what must be a "very humbling" situation. Wilson will face a bit of competition during camp, with Tim Boyle and Chris Streveler competing for backup reps.
Follow @PFRumors