When the Bills extended defensive tackle Ed Oliver last week, we examined how the deal was an accurate reflection of Oliver's talents, rewarding him for his accomplishments while not placing him with the elite at the position. If anything, the deal seemed a bit heavy for what Oliver had shown on the stat sheet, but some insight, provided by Albert Breer of Sports Illustrated, was able to help put the deal in perspective.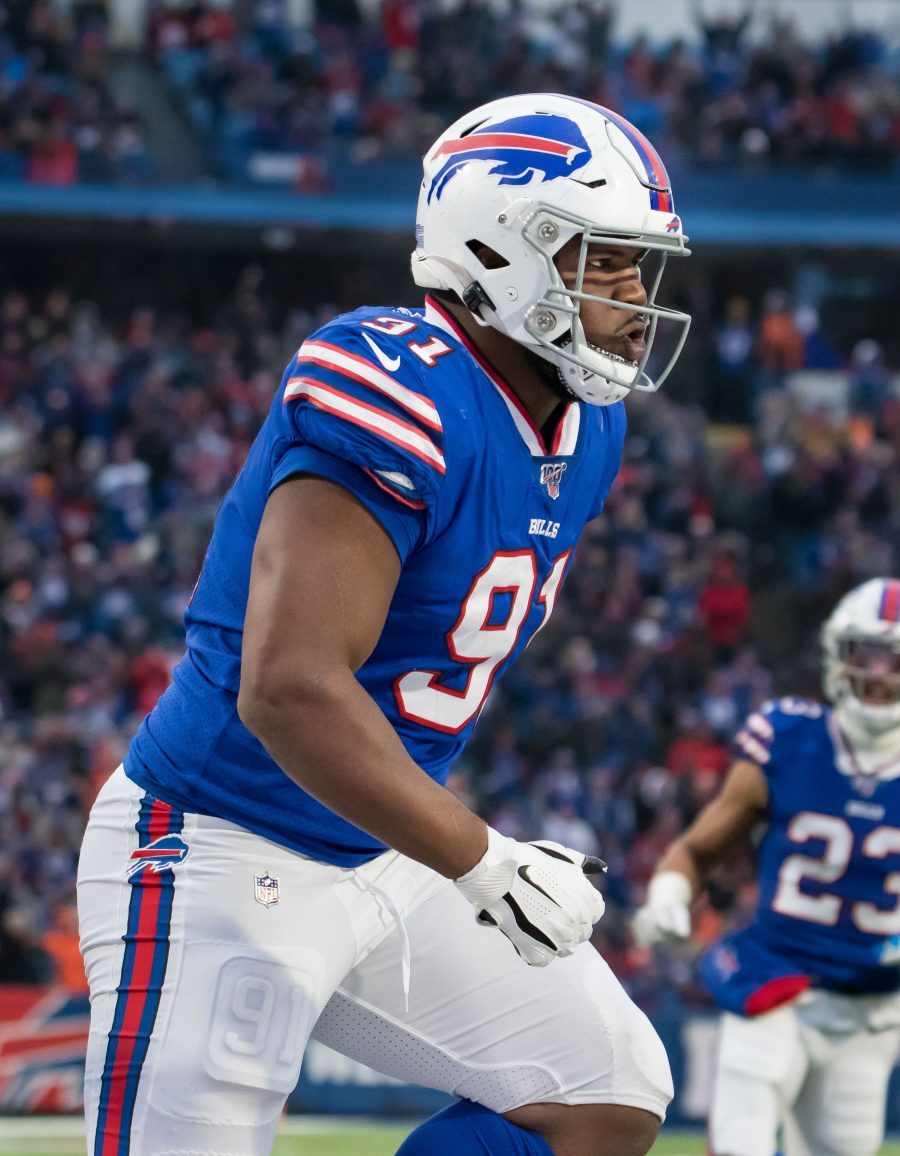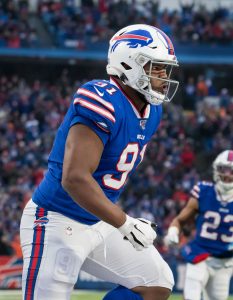 We already noted that the deal reduced his cap hit in the coming season from $10.75MM down to $5.78MM. We also noted that the big payday only slotted Oliver 11th at his position for average annual value. These points help to explain a bit about how reasonable the deal was financially, but Breer gave some reasoning for why the deal was as high of a payday as it was despite the apparent lack of production.
The Bills reportedly utilized advanced statistics when determining Oliver's value. They saw that, despite his lack of statistical production, Buffalo's pass rush excelled significantly more when Oliver was on the field. They found that, while Oliver's lack of size and length can make it difficult to finish plays, he's still disruptive enough to move to the ball out of position, allowing his teammates to reap the benefits off of his impact.
The team also expected much more from Oliver in 2022, predicting a breakthrough year after an impressive camp. Unfortunately, a high ankle sprain in the first half of the season opener against the Rams really knocked him off-kilter. Although he was able to return to the field just five weeks later, Oliver told people he didn't quite feel right again until March. This projected potential helped inflate Oliver's deal a bit, despite what was considered a bit of a down year.
We were also provided with some details on terms of the deal, thanks to Mike Florio of NBC Sports. We had reported a four-year, $68MM value with $45MM (now, more accurately, $45.28MM) guaranteed. We later added on that part of that guaranteed money was a $14.75MM signing bonus. Now, we know that, of that $45.28MM, $24.53MM is guaranteed at signing and is composed of the signing bonus, Oliver's 2023 base salary of $2.03MM, and $7.75MM of his 2024 base salary (worth $14.75MM total). The $7MM-remainder of the 2024 salary becomes guaranteed the day following next year's Super Bowl. $8.25MM of his 2025 base salary (worth $13.75MM total) becomes guaranteed on the fifth league day of the 2024 season, and the remaining $5.5MM becomes guaranteed if he's still on the roster for the fifth league day of the 2025 season. He'll have base salaries in 2026 and 2027 of $14.13MM and $14.4MM respectively.
Oliver can earn plenty in bonuses over the course of the deal. He'll get a 2024 option bonus of $12.5MM, which, if exercised, would reduce his base salary amount for that year to $2.25MM. He can also receive an offseason roster bonus in 2025 of $1.25MM. There are workout bonuses of $500k per year starting in 2024, as well as per game active roster bonuses starting in that season of $25k for a potential additional $425k per season. There are also two undefined incentives worked into the deal for a potential $500k in 2023 and a possible $750k in each of the following years of the deal. The deal also has a built-in out that would allow the team to cut Oliver after the 2025 season for over $40MM of cap savings and only $5.9MM of dead cap.
So, that's the skinny on how the Bills constructed Oliver's new deal. They were able to reward the anchor of their defensive line while incentivizing him to continue to improve his performance. They locked Oliver down for a long-term deal and were able to alleviate their cap situation a bit in the process.
Follow @PFRumors