The loss of Miles Sanders in free agency left a signficant vacancy in the Eagles' backfield, one which is likely to see a by-committee approach in 2023. The newest member of the group is expected to operate as the starter.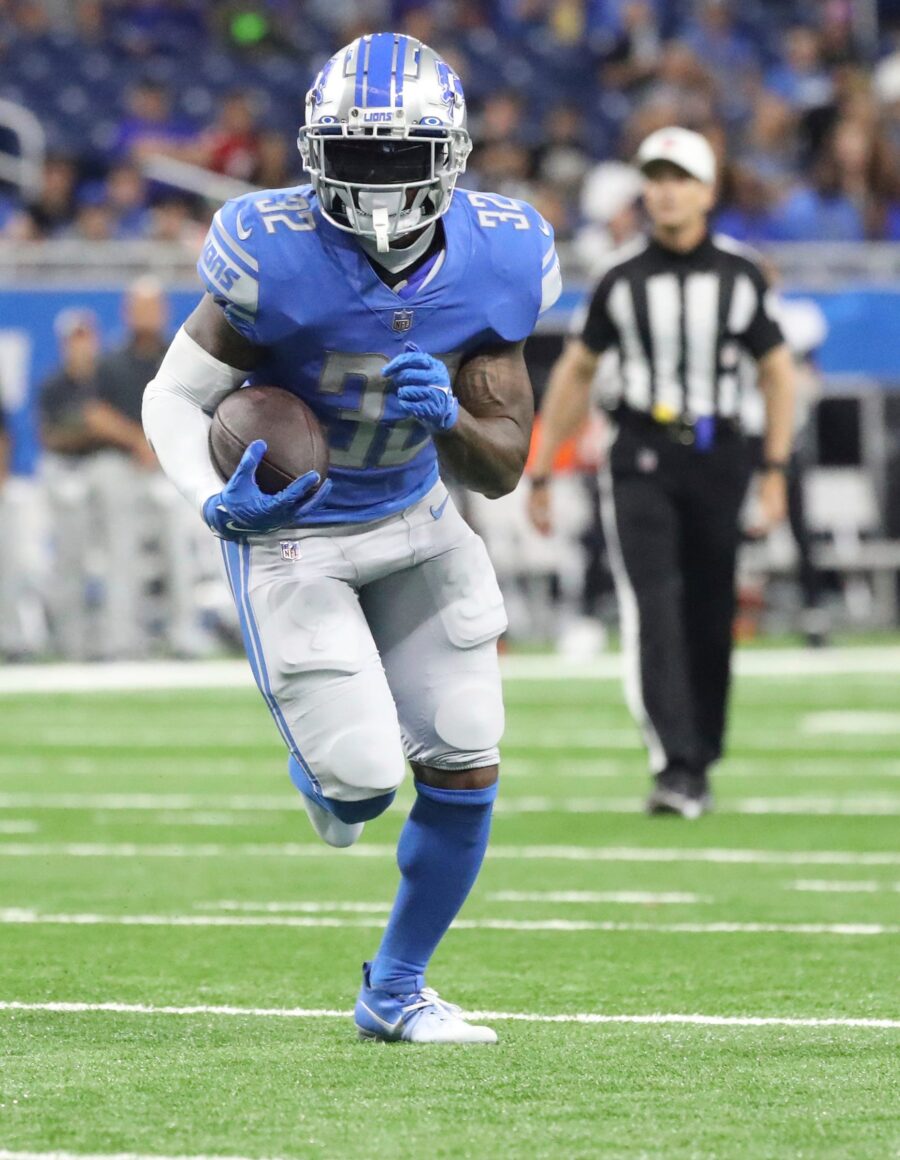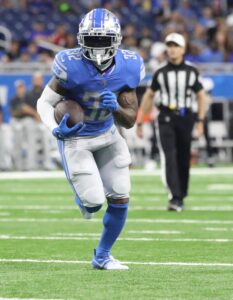 D'Andre Swift is set to serve atop Philadelphia's RB depth chart this season, as noted by Andrew DiCecco and Geoff Mosher of InsidetheBirds.com. That will allow the draft-day trade acquisition to showcase himself ahead of his first foray into free agency next March, while also giving the NFC champions a two-way contributor in the backfield.
The 24-year-old spent three years in Detroit, missing at least three games due to injury in each campaign. That hurt his value to the Lions, a team which used one of its first-round selections in this year's draft on Jahmyr Gibbs. That decision led to speculation that Swift would be on his way out, and he was indeed dealt to the Eagles as part of a pick swap which cost Philadelphia a 2025 fourth-rounder.
The deal represented a homecoming for Swift, who is likely to contribute in the passing game more than Sanders did in recent years. The Georgia alum has made 156 receptions in his career, averaging 7.7 yards per catch. His efficiency through the air could be a key element in an Eagles offense which will look to reduce the hits quarterback Jalen Hurts took last season. A productive campaign from Swift in the ground game as well (where he has an average of 4.6 yards per carry) could increase the willingness the team already reportedly has in exploring an extension.
Of course, health will be a key factor in Swift's play, along with that of fellow newcomer Rashaad Penny. The former Seahawk inked a one-year deal with the Eagles in the hopes of putting together a healthy season and thus boosting his value on a new pact in Philadelphia or elsewhere. Penny has been limited to 18 games over the past three seasons, so it remains to be seen how much he will be able to contribute to a backfield which also includes returnee Kenneth Gainwell and 2021 49ers third-rounder Trey Sermon.
How snaps are allotted during training camp and the preseason will be worth watching as the Eagles look to repeat the success Sanders in particular enjoyed in 2022. Provided Swift works with the first-team through the summer and into the fall, he will receive plenty of attention and expectations ahead of an important campaign for player and team.
Follow @PFRumors