Trent Williams was connected to retirement speculation after the 2022 season, but he will remain as the 49ers' left tackle for at least the coming campaign. If he is able to, he may remain in San Francisco for several years beyond that point.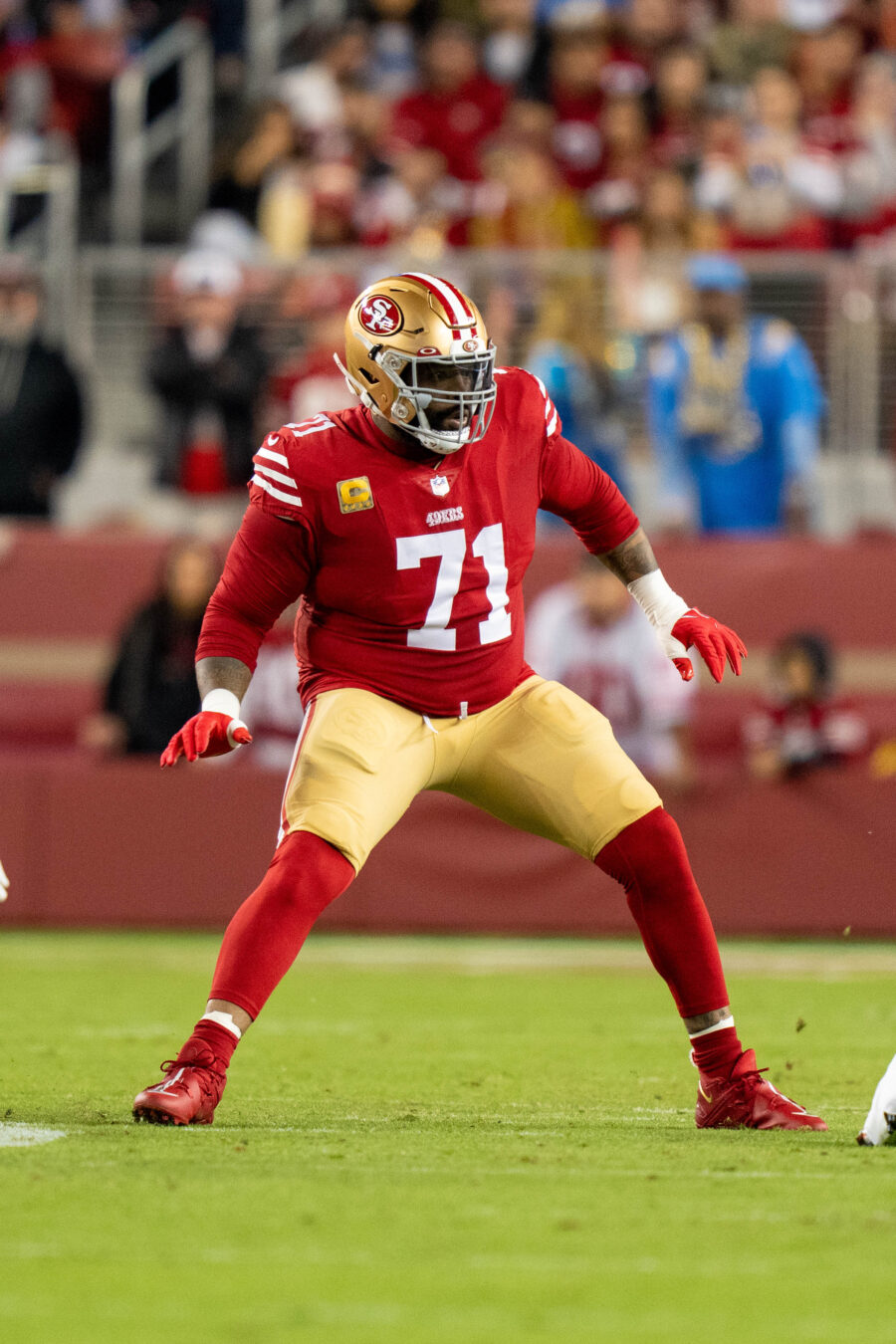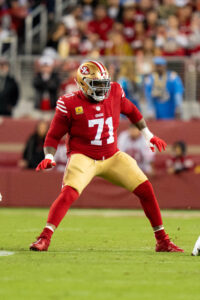 William, 35, is under contract through 2026. Retirement at the conclusion of his deal – or sometime before then – will likely be a talking point for the remainder of his decorated career, especially if injuries or a decline in play factor into his decision-making. For the time being, though, the 10-time Pro Bowler is attempting to play to the age of 40.
"If I'm 40 years old and I'm not at a Pro Bowl level, but I can help the team, and I can help the guys in the locker room, and [head] coach Kyle [Shanahan] wants me around, then I'm going to be around," Williams said, via Eric Branch of the San Francisco Chronicle. "As long as I'm working for the San Francisco 49ers and I feel up to doing it, I'm going to do it as long as I can and as hard as I can."
Williams has lived up to expectations so far in his three years in San Francisco, earning a Pro Bowl nod each season and adding first-team All-Pro acclaim in each of the past two. His PFF evaluations have remained stellar, and he was charged with just one sack allowed in pass protection in 2021 and '22. It thus came as little surprise that he committed to playing at least one more year as the 49ers look to get over the Super Bowl hump with what is widely considered one of the NFL's best rosters.
The Oklahoma product is due over $77MM from 2024-26 on his deal, giving him plenty of motivation to remain in place for the foreseeable future. No guaranteed money exists on his pact over that span, however, so questions about his playing future could heat up if things do not go according to plan this season. For now, though, Williams is intent on remaining in the league for as long as he can play at a starting-caliber level.
"I don't know how realistic it is," he added. "We've seen people do it. It's definitely a goal of mine. I want to see how long I can push this thing. How long can I stay at the top of my game? How long can I fight Father Time off? When he wins, he'll win and I'll hang them up. If it's age 38, 39, 41, I'm not going to leave anything in the tank. As long as I feel like I can offer something to the game, I'm going to be suiting up."
Follow @PFRumors