SEPTEMBER 22: Head coach Frank Reich confirmed on Friday that Young (who was again sidelined for practice) will indeed be incactive on Sunday, meaning Dalton will see his first action since joining the Panthers. Reich added, via Joe Person of The Athletic, that Young is facing a recovery timeline of one to two weeks. That could put him in line to return in Week 4, though the Panthers will no doubt proceed with plenty of caution before green-lighting him to take the field again.
SEPTEMBER 21: The ankle injury Bryce Young sustained is on track to keep him out of the Panthers' Week 3 contest against the Seahawks. The No. 1 overall pick is expected to sit Sunday, Darin Gantt of Panthers.com writes. This puts Andy Dalton in line to start.
Young suffered the injury at some point during the first half of the Panthers' Monday-night loss to the Saints. He has picked up two DNPs this week. While a return Friday would reopen the door to Young suiting up, the Panthers not rushing their prized investment makes more sense.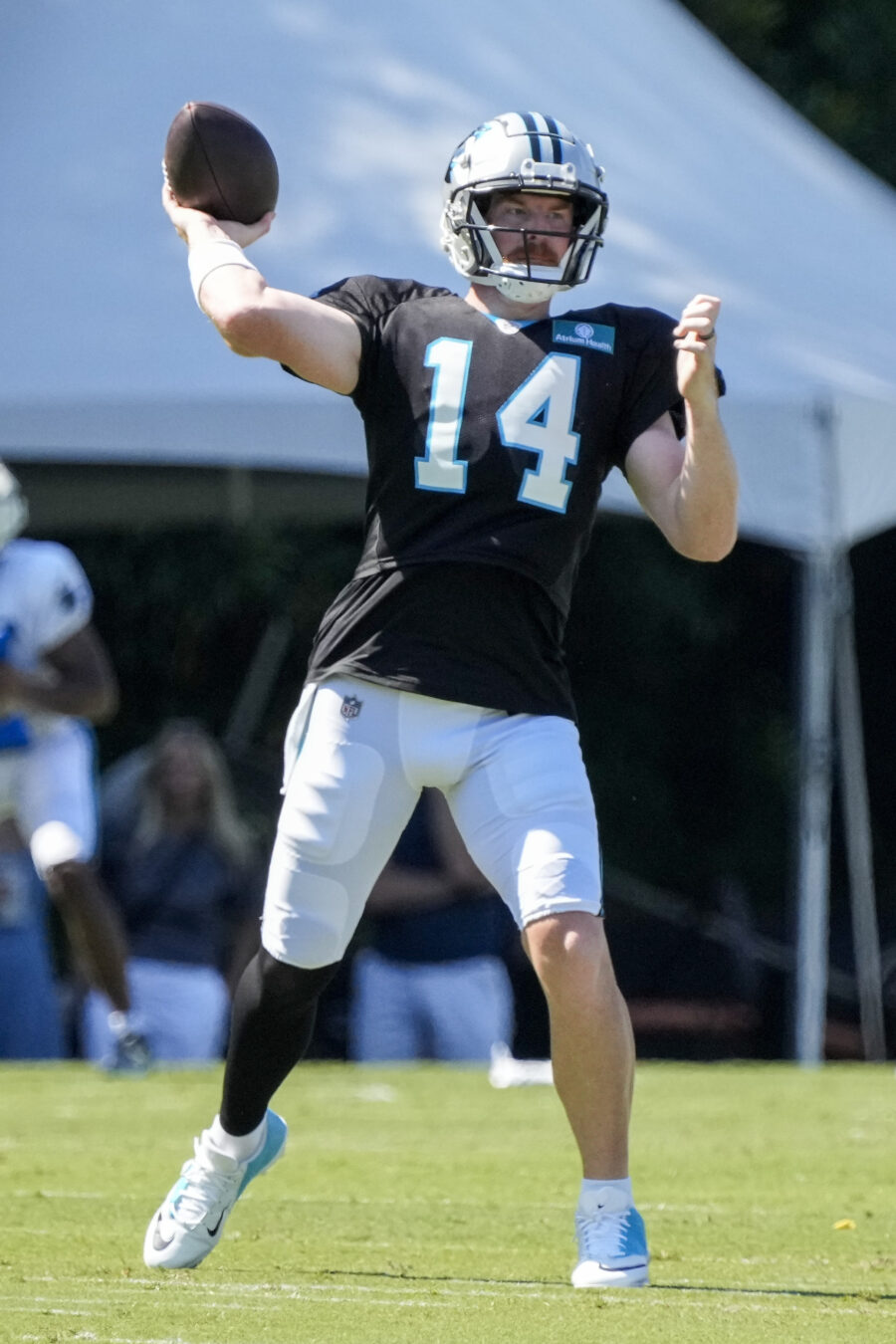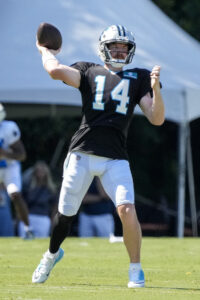 Carolina added Dalton in free agency, signing the veteran between the time it acquired the No. 1 overall pick and made the Young choice, and gave him the most guaranteed money among backup options this year. Dalton's two-year, $10MM deal contains $8MM fully guaranteed. This contract dwarfs what Dalton made with the Saints — for whom he started 14 games — last season, highlighting the priority the Panthers gave to staffing their backup job.
One of the NFL's most experienced players, Dalton has made 162 starts over the course of his 13-year career. Despite entering the 2020 and 2022 seasons in backup roles, Dalton logged 25 combined starts with the Cowboys and Saints. Dak Prescott sustained a season-ending ankle injury in 2020, while Jameis Winston initially exited New Orleans' lineup due to injury but never received another chance to unseat Dalton after healing up. This is Dalton's fifth team in five years, having made his way from Cincinnati to Dallas to Chicago to New Orleans to Charlotte.
Last season, Dalton averaged 7.6 yards per attempt — his highest mark since 2015 — and finished with his top passer rating since that '15 Bengals slate as well. This came during a Saints season in which Michael Thomas played three games and Jarvis Landry battled injuries as well. Dalton, 35, threw 18 touchdown passes and nine interceptions during his Saints one-off. The team pivoted to a much bigger QB investment — Derek Carr — before the market opened in March. The Saints are not believed to have entered talks about re-signing Dalton, who played out a one-year, $3.5MM contract.
Young is off to a slow start, though given the makeup of Carolina's offense, that should have been expected. The Panthers traded their No. 1 wide receiver (D.J. Moore) to obtain the top pick and played Week 2 without both starting guards. Brady Christensen is out for the season, and Austin Corbett resides on the Panthers' reserve/PUP list. Through two games, Young's QBR ranks 27th. The Panthers obviously are looking at their 5-foot-10 passer through a long-term lens, and it looks like he will some additional time to heal his ankle before resuming his first NFL season.
QB injuries have become commonplace for the Panthers, who have not seen their starter make it through a full season since Cam Newton did so in 2017. Newton's shoulder and foot trouble led to his Charlotte exit. Sam Darnold battled injuries in both his Panthers seasons, and Baker Mayfield's low-quality showing featured an injury-driven interruption. Teddy Bridgewater did play 15 games in 2020, though Matt Rhule quickly backtracked on that contract and dealt him to the Broncos the following year.
Follow @PFRumors