The Saints have moved on to Derek Carr, and although Jameis Winston is staying in New Orleans, the team's primary 2022 starter will not. The Panthers are bringing in Andy Dalton.
Dalton will sign with the Panthers, according to Adam Schefter of ESPN.com, who notes (on Twitter) the agreement is for two years and $10MM. The 13th-year passer will receive $8MM fully guaranteed on a deal that can max out at $17MM.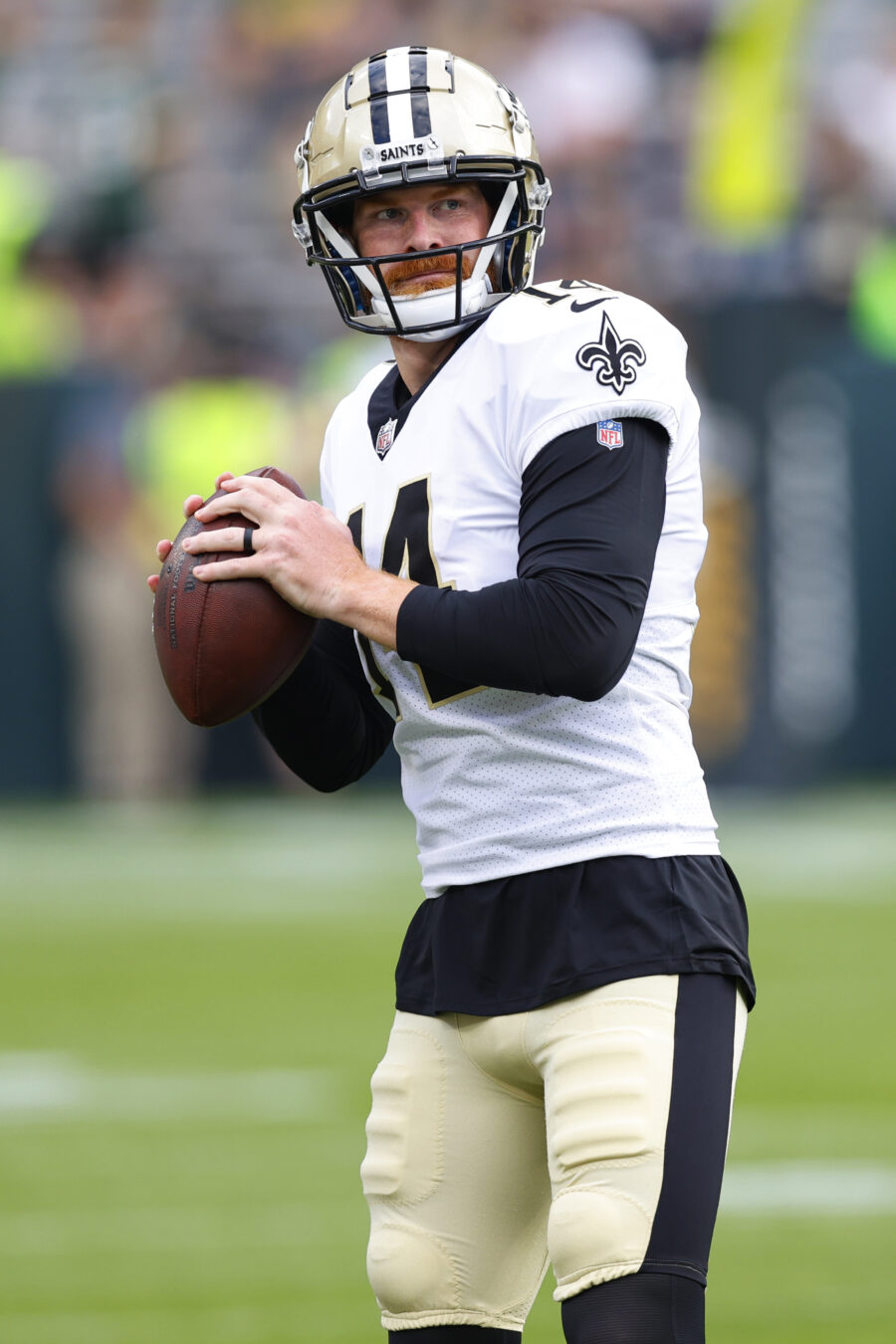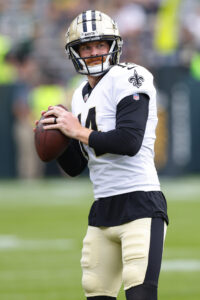 On a crowded market for stopgap- and backup-type QBs, Dalton fared better than he did last year. The Saints gave him a one-year, $3.5MM deal and turned their eyes to Carr this offseason. It appears Carolina is preparing a quarterback plan that includes Dalton as the bridge passer and its No. 1 overall pick — whomever that may be — as the project. While that leaves an uncertain runway for the veteran, Dalton's fully guaranteed money should reveal some faith he may once again earn a Week 1 starting gig.
Dalton, 35, has been a Week 1 starter in 10 of his prior 12 NFL seasons. The one-time Carson Palmer heir apparent, amid the latter's trade demand/retirement, started nine straight opening days with the Bengals and opened the 2021 campaign as the Bears' first-stringer. Dalton did not emerge for the Cowboys until Dak Prescott's ankle injury midway through the 2020 season, and Winston started for the Saints last September. But Dalton quickly replaced Winston and did not give up the job, starting 14 games in 2022.
QBR placed Dalton 21st last season, though Pro Football Focus slotted the unlikely 14-game starter seventh overall at the position. The Red Rifle completed a career-high 66.7% of his passes — at 7.6 yards per attempt, the TCU product's highest average since 2015 — for a Saints team that again saw Michael Thomas fade quickly from its aerial equation. Dalton still helped Chris Olave to a solid rookie season, but injuries often left him with little to work with outside Olave and emerging tight end Juwan Johnson.
The Panthers traded up from No. 9 to No. 1, parting with D.J. Moore in order to solve their years-long QB issue. While they now have a need at receiver, their quarterback plan is coming into focus. Carolina has trotted out a few veteran retreads — from Teddy Bridgewater to Sam Darnold to Baker Mayfield — since Cam Newton's injuries piled up ahead of his 2020 release. With Dalton set up as a stopgap, the team looks to have a clearer vision to start Reich's tenure. Though, identifying which quarterback to draft will be rather important next month.
Follow @PFRumors