In charge of one of the league's two 0-4 teams, Matt Eberflus is aware his days with the Bears may be numbered. When speaking publicly about his standing in the organization, though, he confirmed his focus remains squarely on the immediate future.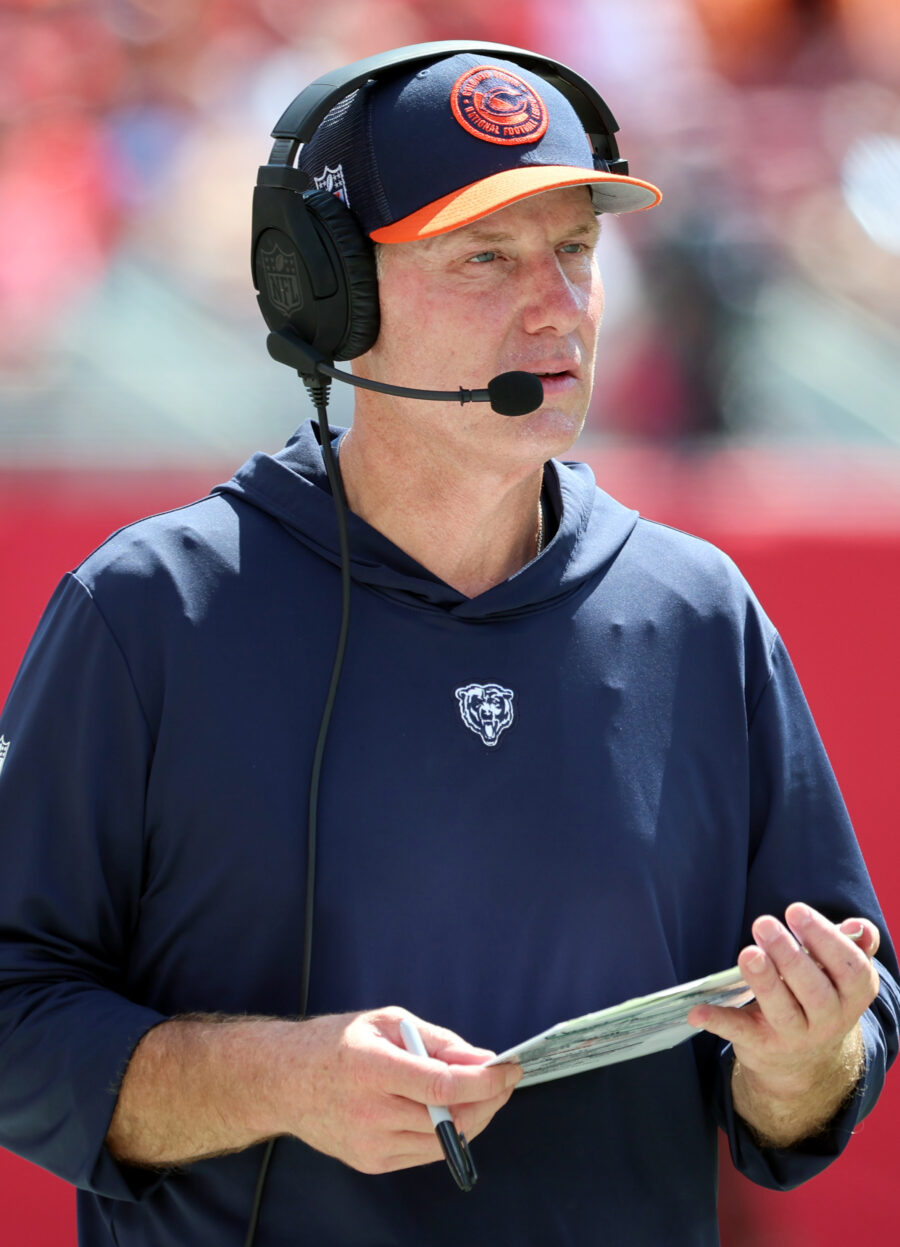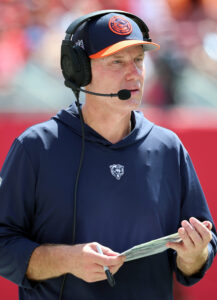 "I've been doing this 32 years, so I understand the business," Eberflus said, via Patrick Finley of the Chicago Sun-Times. "But I understand that to do it right you got to focus on your job, and you got to focus on right here, right now… You can focus on your job and where your feet are right now. Our sole focus is on Washington."
Tomorrow's contest against the Commanders threatens to extend Chicago's losing streak (which is already the longest in franchise history) to 15 games. A loss would drop Eberflus' record with the Bears to 3-19, and no doubt lead to a fresh round of calls for changes to be made on the sidelines. A report emerged last week indicating the dismissal of Eberflus and/or general manager Ryan Poles would not come as a surprise to many around the league.
Having received his first head coaching gig in large part on the strength of his success as a defensive coordinator, Eberflus has seen the Bears allow at least 25 points in each game during the losing skid. For the most recent portion of that stretch, the 53-year-old has handled defensive play-calling duties following the sudden resignation of defensive coordinator Alan Williams. The lack of an experienced successor in the organization – OC Luke Getsy is in only his second season as a coordinator – could help Eberflus retain his position through the remainder of the season, Finley notes.
In the end, the views of the McCaskey family (which has never authorized a midseason coaching change) and new president Kevin Warren will determine Eberflus' fate. Warren has the authority to pull the plug on the current coaching and management regime, though doing so in his first year on the job and with Poles in particular early in a rebuilding effort would come as something of a surprise. For now, at least, Eberflus is confident he does not need to worry about receiving his walking papers.
"I haven't talked to anybody about any of those things," he said when asked if he has had discussions with ownership about his job security potentially being in danger. "I feel the support and we're just focused on Washington."
Follow @PFRumors