Although the Broncos are healthier than they were at this point last season, the team has not seen much of its top receiving tight end. Denver activated Greg Dulcich from IR in October, only to see the 2022 third-round pick aggravate his hamstring injury and need to return to the injured list.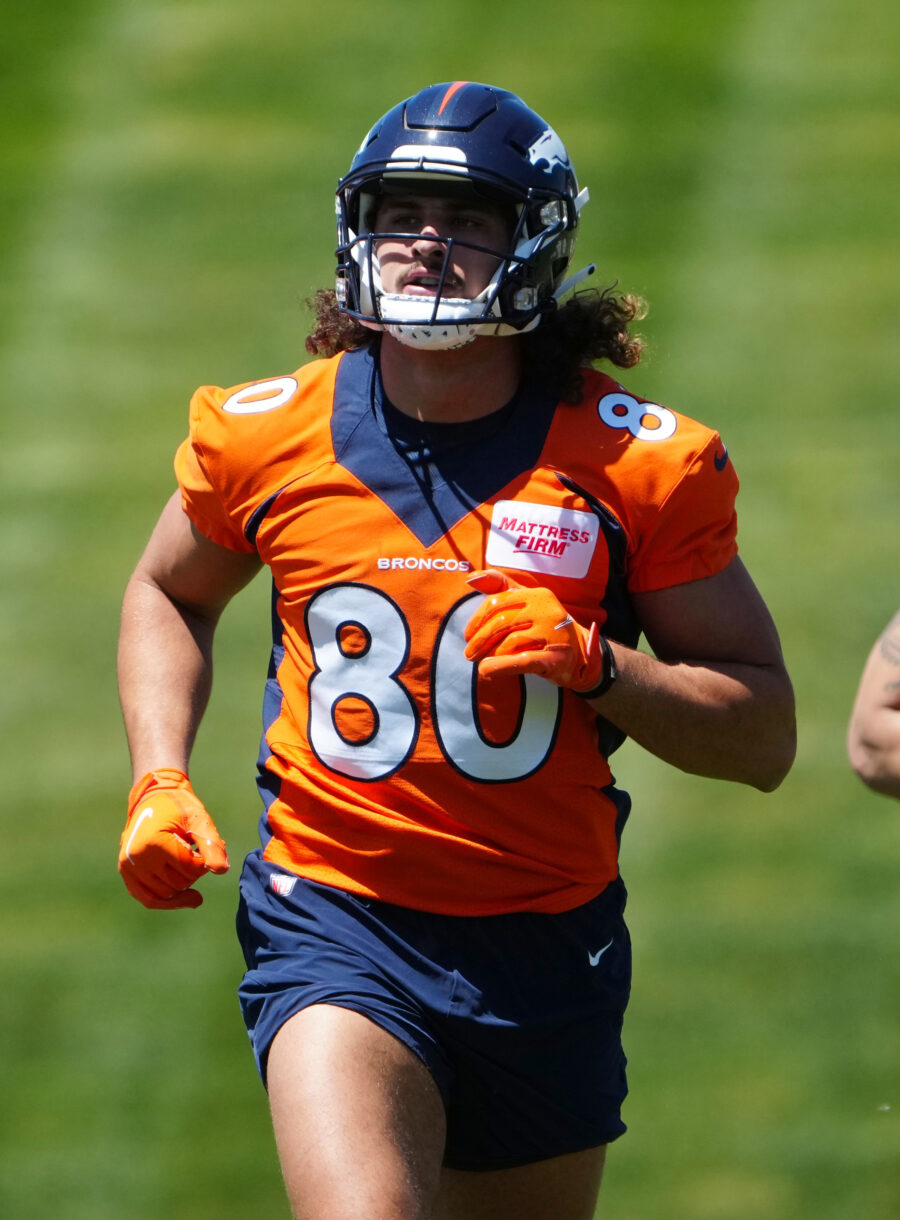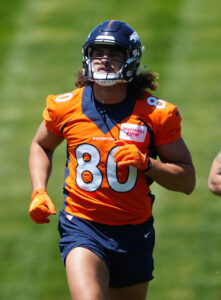 Dulcich began last season with a hamstring injury as well, but the UCLA product has gone down twice this year, seeing a Week 1 injury lead to another rehab effort. In total, Dulcich has dealt with four injuries to the same hamstring since coming into the league. He has already landed on IR four times.
It is safe to label this a chronic issue for the talented pass catcher. That said, the Broncos are hoping to use another IR activation on Dulcich this season. Sean Payton said (via the Denver Post's Parker Gabriel) the team expects Dulcich back in uniform at some point this year.
The 23-year-old tight end has seen specialists, per Payton, who had April trade acquisition Adam Trautman starting ahead of Dulcich to open the season. The Broncos have not seen much from their tight end position, at least from a receiving standpoint, this season. Trautman, whom the Saints discarded in a pick-swap deal that netted them a sixth-rounder, leads Broncos tight ends with 11 receptions for just 69 yards.
A month after trading Noah Fant to the Seahawks in the Russell Wilson trade, the Broncos made Dulcich their centerpiece player at tight end. Last season, Dulcich missed the team's first five games and their final two due to a hamstring injury. Like they did this year, the Broncos activated Dulcich from IR in Week 6. Between then and a Dec. 30 IR placement, the 6-foot-4 cog totaled 411 receiving yards and two touchdowns on 33 receptions.
The Broncos can use a second IR activation on Dulcich this season, but it will count toward their overall total. Six activations remain for Payton's team, providing some flexibility as it enters the season's second half. Teams can only activate a player from IR twice per season; Dulcich is not eligible for activation until Week 12. Even if Dulcich does return later this season and becomes an auxiliary Wilson target, the Broncos will probably enter the 2024 offseason with tight end as a need area.
Follow @PFRumors