OCTOBER 17: Denver has now taken the lead in injury activations this season. The Broncos moved their number of available injured-list activations from eight to five Monday, moving Simmons, Dulcich and Ojemudia onto their 53-man roster. Simmons, in particular, stands to provide the biggest boost. The Broncos have used him as a safety starter for six seasons now and have him signed to a top-five contract at the position. Denver will also be without second-year safety Caden Sterns in Los Angeles.
Dulcich's return will make Week 1 starter Albert Okwuegbunam a healthy scratch. The third-year tight end has not developed as a blocker in the way the Broncos have hoped, Troy Renck of Denver7 tweets, and has seen lower-level investments cut into his playing time. He has seven catches for 50 yards this season and has played just 16 snaps over the past two games.
OCTOBER 11: The Broncos have not used one of their injured reserve activations yet; that will likely change soon. The injury-plagued team will have three performers return to practice this week.
Pro Bowl safety Justin Simmons, third-round rookie tight end Greg Dulcich and third-year cornerback Michael Ojemudia will be designated for return ahead of Week 6, Nathaniel Hackett said Tuesday. Being back at practice Tuesday, as all three players were, starts each's 21-day activation clock. For a Broncos team that lost two more starters to season-ending injuries recently (left tackle Garett Bolles and cornerback Ronald Darby), these additions should help its cause.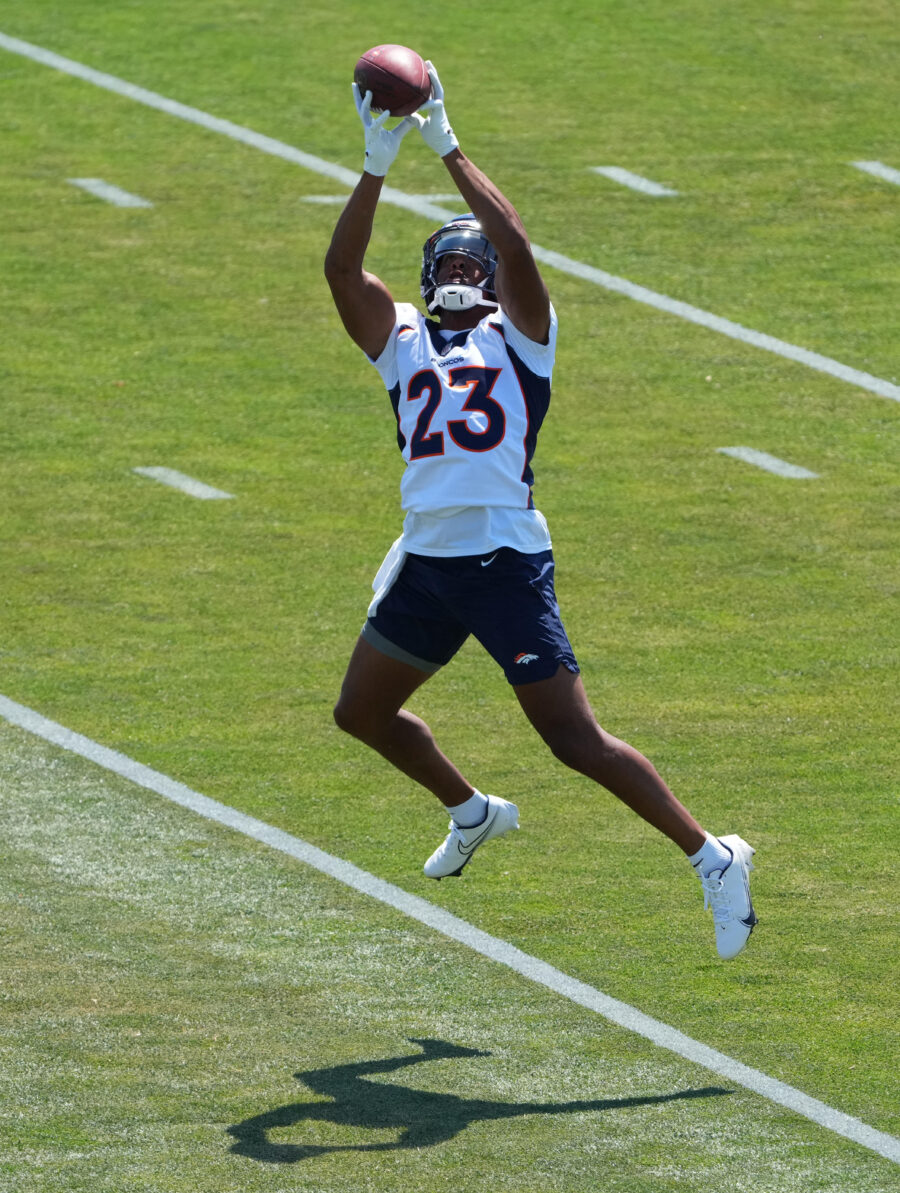 Simmons went down with a thigh injury during the Broncos' season opener. Because four weeks have passed, he is eligible to return. Denver having its longest-tenured starter back when first eligible should be a boon for a defense that has continued to operate like one of the league's best in the seven-year veteran's absence.
[RELATED: How Damaging Has Broncos' Start Been?]
This season marked Simmons' first extended absence. Denver's Seattle tilt represented his 66th straight start. The former third-round pick, who signed a $15.25MM-per-year extension after receiving his second franchise tag in 2o21, is in the second year of his once-safety-record contract. Simmons, 28, has intercepted 14 passes since 2019. His replacement, Caden Sterns, intercepted two against the Colts in Week 5; those picks were not enough to prevent a wildly panned Broncos overtime loss to the Colts.
Denver has used all four of its active-roster tight ends this season, incorporating each into offensive sets as the team transitions to Hackett's attack. But Dulcich has been viewed as a possible starter. The Broncos used their second 2022 draft choice on the UCLA product, selecting him in Round 3. But a hamstring injury led to an IR trip to start the season.
Ojemudia, a 2020 third-round pick, was vying to be the Broncos' top backup cornerback in training camp. After he missed most of 2021 with a hamstring malady, the John Elway-era draft choice suffered a dislocated elbow during a preseason game. The Iowa alum has not proven much as a pro yet, but Darby's absence could lead to an opportunity. The Broncos have fourth-round rookie Damarri Mathis set to replace Darby, but Ojemudia — should the team end up activating him — could have a say in how Denver constructs its secondary going forward.
Follow @PFRumors