Having won two straight games, reasons for optimism are emerging for the Broncos entering the second half of the season. Much of any future success on offense in particular will no doubt depend on the running game, with Javonte Williams at the heart of the rushing attack.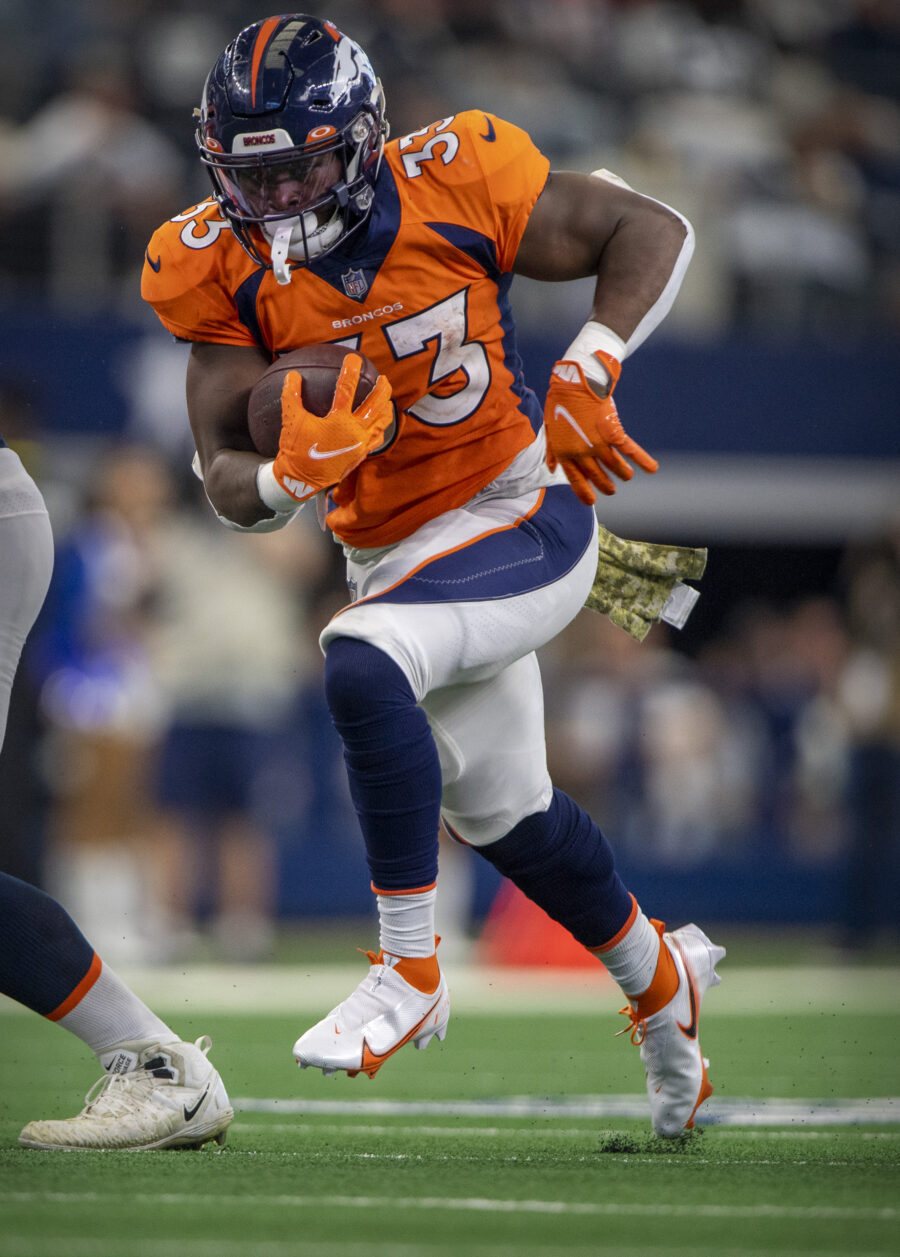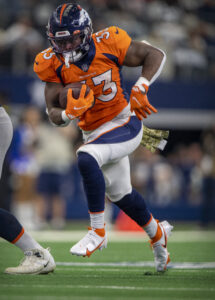 The 2021 second-rounder flashed considerable potential as a rookie, posting 903 rushing yards and four touchdowns on the ground. That raised expectations for Year 2, but Williams was limited to only four games due to an ACL tear. Recovery from the injury has been a months-long process, but by now he has returned to full strength.
"Yeah, my confidence is definitely at 100%," Williams said, via the Denver Gazette's Chris Tomasson, when asked about the status of his knee in light of a recent uptick in production "I feel like I can do anything I was doing my rookie year and I feel like everything is good."
The 23-year-old has rushed for at least 52 yards four times this season, including each of the past three games. That includes eclipsing the 80-yard mark in wins over the Packers and Chiefs; in the latter contest, Williams added his first touchdown of the season in the passing game. With the Broncos finding success in the ground attack recently, Williams will be a key player to watch down the stretch for Denver.
The 3-5 outfit has been at the center of considerable criticism for new head coach Sean Payton given expectations for the former Super Bowl winner and the presumption his arrival would help bring about a rebound from quarterback Russell Wilson. The latter has performed better than his disastrous debut campaign in the Mile High City last year, but the rushing attack has been a source of success. The Broncos entered Week 10 in 11th in the league with an average of 117 yards per game on the ground.
Undrafted rookie Jaleel McLaughlin has established himself as a capable depth running back (7.1 yards per carry, 333 scrimmage yards) but Williams should be in line for a large workload over the rest of the season. The declaration that his knee is back to its pre-injury form is a welcomed one given his importance to any potential Broncos playoff push.
Follow @PFRumors