In and out of the lineup over the past several weeks, Deshaun Watson is set to make his latest return to the field on Sunday. Browns head coach Kevin Stefanski announced Watson will be the team's Week 9 starter.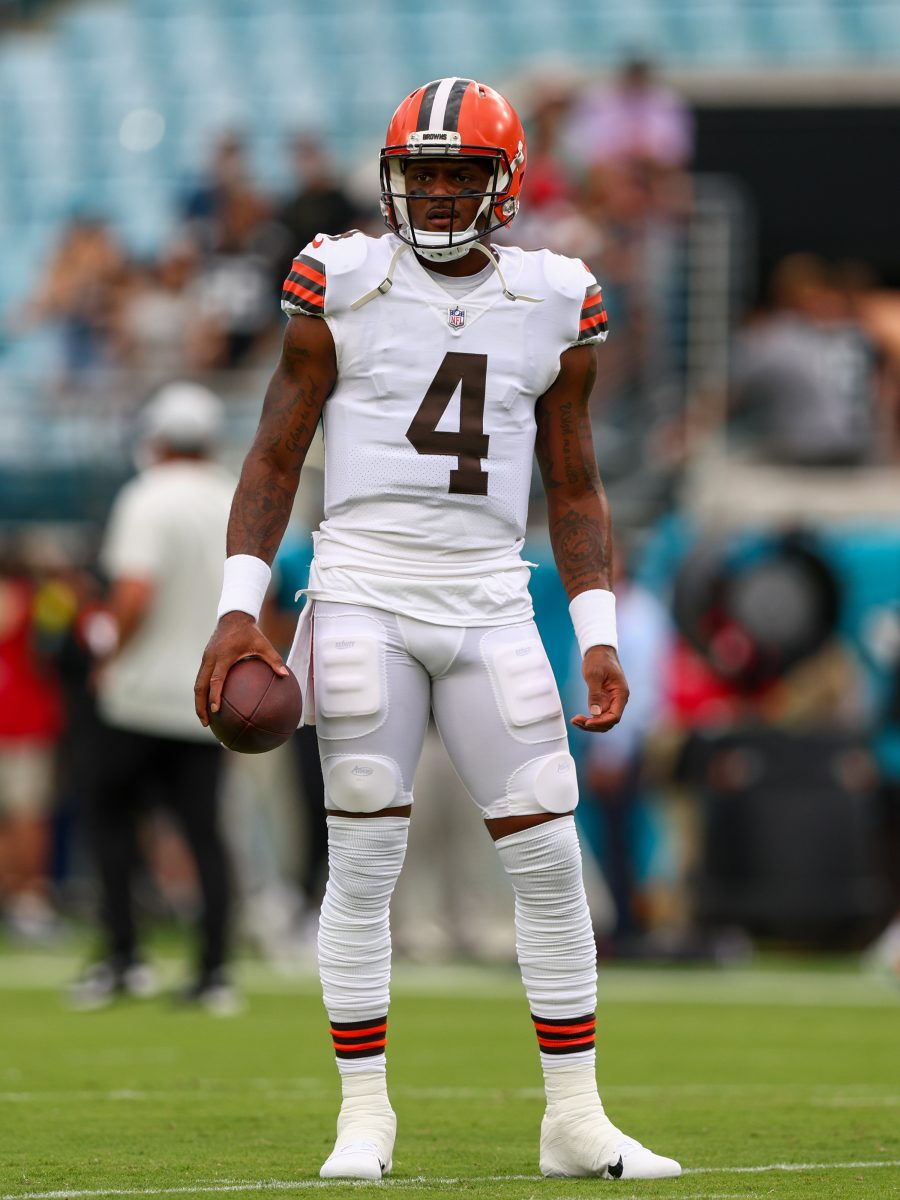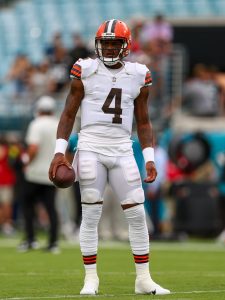 Watson was a full participant in practice Friday, and he is off the team's injury report altogether. Today's news comes just one day after he admitted (via ESPN's Jake Trotter) to being "unsure" of his availability against the Cardinals. During that media session, he also acknowledged his start against the Colts in Week 7 marked a premature return to action.
The 28-year-old re-injured his throwing shoulder early in that game, and the team elected to keep him sidelined for the remainder of the contest. That marked the latest aggravation of Watson's strained rotator cuff, an injury which he picked up in Week 3. It has caused numerous developments in the time since, with Cleveland at times electing to sit him despite being cleared and at others taking the more cautious approach with their franchise passer. P.J. Walker has filled in for Watson, though his performances have left plenty to be desired in spite of the team's 2-1 record over the past three games.
Walker has thrown five interceptions and one touchdown during his time in Cleveland this year while completing 49.5% of his passes. Rookie Dorian Thompson-Robinson did not fare well in his regular season debut, either, so the Browns are lacking in proven options behind Watson on the depth chart. For that reason, it came as a surprise to many that Cleveland did not pursue a QB addition before this week's trade deadline. Of course, that will become a moot point if Watson is able to remain healthy for the rest of the season.
The three-time Pro Bowler was never seriously considered an IR candidate during his recovery, and the Browns' decision to avoid at least a four-week shutdown left him with a day-to-day evaluation status leading up to Friday's announcement. In the second year of his fully-guaranteed, $230MM deal, Watson's ability to not only remain healthy but deliver an uptick in performance relative to his showings early in the campaign will be critical.
It still remains to be seen who Watson and the Browns will face in Week 9. The Cardinals dealt Josh Dobbs to the Vikings on Tuesday, leaving either Clayton Tune or Kyler Murray in place to take on first-team duties. The latter has yet to make his season debut, but he will need to be activated from the PUP list in the coming days to be eligible to play at any point in the campaign. Regardless of what happens regarding Arizona's QB situation, though, Cleveland's has now become clearer.
Follow @PFRumors