Things aren't going well for Arthur Smith and the Falcons. After losing to the lowly Cardinals on Sunday, the Falcons have now dropped three-straight games and six of their last eight. This has naturally led to some questions surrounding the head coach's job security.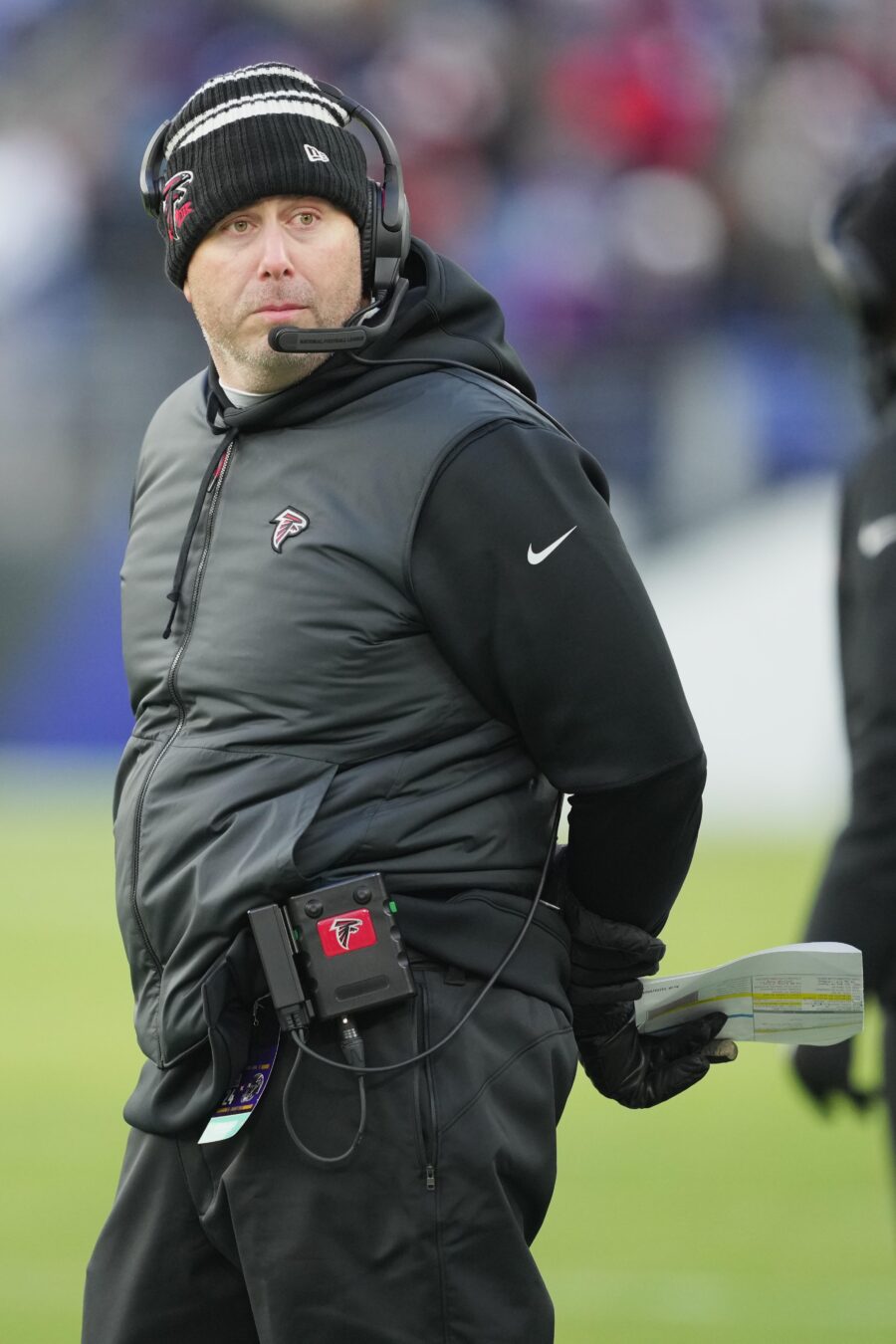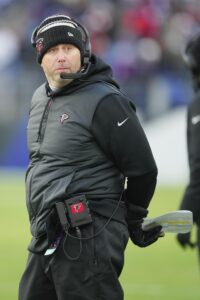 Jason La Canfora of the Washington Post opines that the Falcons will move on from Smith following the 2023 season. The reporter cites a rival general manager who believes Atlanta will look to make a change during the offseason.
"I think they're making a change," the GM told La Canfora. "This is Year 3, when you're supposed to show something. [Owner] Arthur Blank isn't getting any younger. …
"They can't throw the ball downfield, they don't have a starting quarterback, they took the running back way too high. [Smith] is a great guy, but he got hired to be a quarterback guy and they have all these top-10 picks and they can't do anything with them. Somebody in the NFC South is going to save their job by winning the division, but I don't think it's him."
Smith was expected to revamp the offense when he was hired as Falcons head coach in 2021. The team finished with identical 7-10 records in both 2021 and 2022, but it was the current 2023 campaign that was intended to be Atlanta's breakout season.
Instead, the offense has continued to struggle. Desmond Ridder was inconsistent under center to begin the season, and replacement Taylor Heinicke didn't fare much better. Further, the Falcons have invested significant draft capital into offensive players like running back Bijan Robinson, tight end Kyle Pitts, and wide receiver Drake London. Despite all three of those players being selected in the top-10 of their respective drafts, the trio has combined for only seven touchdowns this season. Smith has his fingerprints on the entire roster, and assuming the Falcons fail to make the playoffs, the head coach will surely find himself on the hot seat.
However, there may be hope for Smith in Atlanta. Jeff Schultz of The Athletic reports that Blank has been supportive of his head coach behind the scenes. While the owner previously indicated that he wanted to see progress from his squad in 2023, Schultz writes that this doesn't necessarily mean there will be a change on the sideline. In fact, Schultz opines that the only way Smith loses his job is if his squad completely unravels or tunes the coach out.
For what it's worth, Smith isn't overly concerned about his job status. The coach told Schultz that he understands the criticism but isn't paying much attention to the headlines.
"I'm an old lineman — I'm used to getting my ass ripped," he told The Athletic. "In the old days, it was just you writing a column. Now there's 7,000 forums for outrage. I get it. But you can't worry about everything around you, things you can't control. Like I said earlier, if you're worried about that stuff, don't sign up for professional sports."
Follow @PFRumors