2:48pm: An MRI has revealed a cracked fibula in addition to the ankle ligament damage, Rapoport tweets. With a slightly clearer picture, Andrews is still unlikely to play again in 2023, though further information will be gathered soon. Rapoport adds the Ravens will meet with Dr. Robert Anderson in Charlotte next week to devise a firm course of action. More will likely be known then regarding a recovery timeline.
8:21am: The early-game injury Mark Andrews sustained Thursday night is expected to result in the Pro Bowl tight end missing the rest of the season, according to John Harbaugh.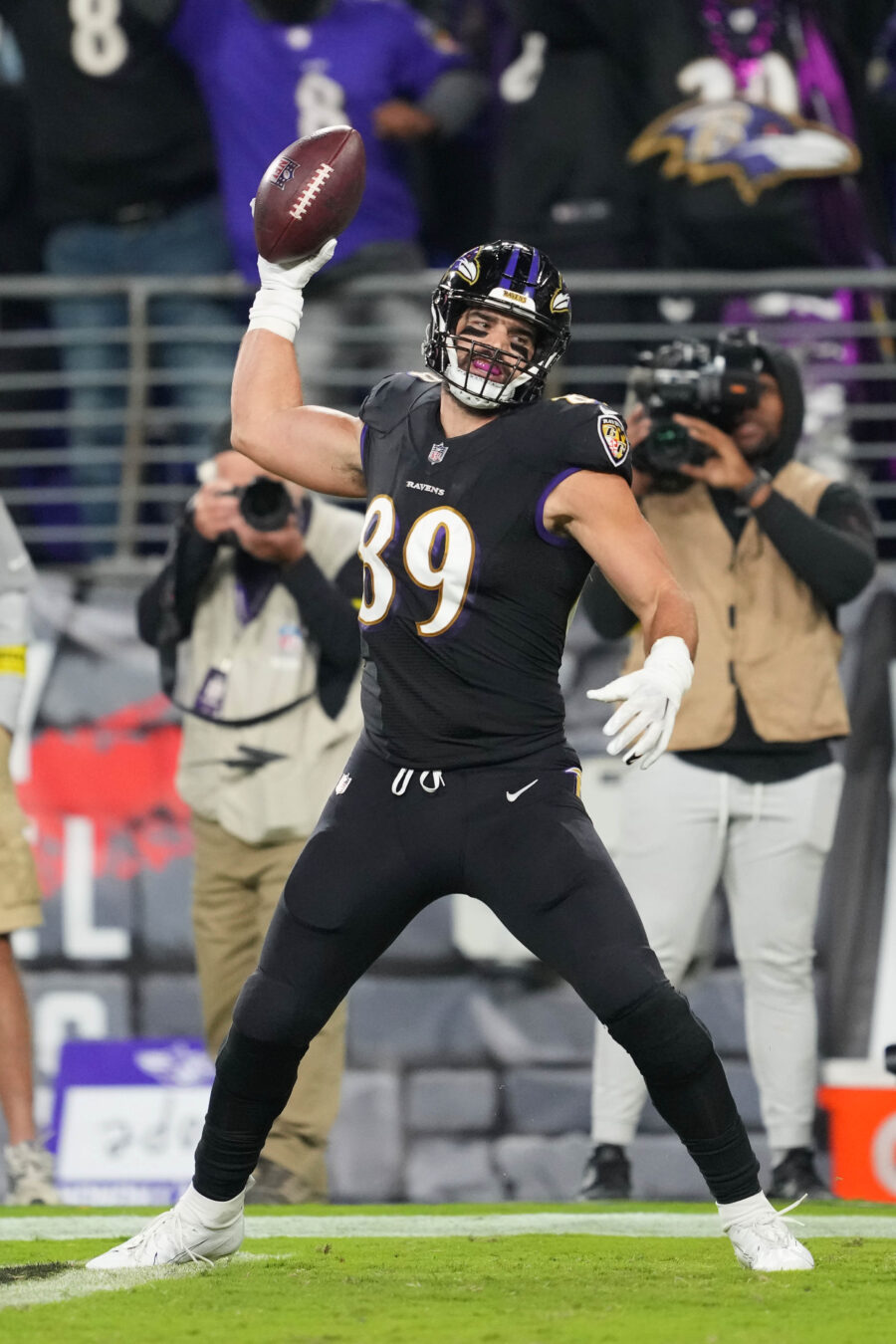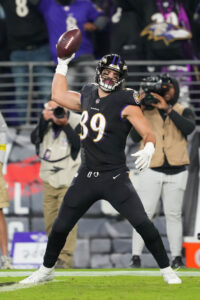 Andrews is believed to have suffered a high ankle sprain and more damage, per NFL.com's Ian Rapoport (video link). This will be new territory for the Ravens, who have relied on Andrews throughout the Lamar Jackson era. The former third-round pick has never previously missed more than two games in a season.
A hip-drop tackle from Bengals linebacker Logan Wilson left Andrews in pain after a first-quarter reception. The Ravens quickly ruled Andrews out during a game that featured high-profile injuries. The extent of Joe Burrow's wrist injury is not fully known, while Jackson returned to action after a Wilson tackle led him into the medical tent. Despite the Ravens pulling away against a Jake Browning-dependent Bengals outfit, they came out of the Week 11 divisional matchup worse off.
Andrews is set for an MRI on Friday morning. This purely being a high ankle sprain would not stand to end Andrews' season, but the potential ligament damage here resides as the chief concern. Andrews is not currently leading the Ravens in receiving yards, which marks a change from the norm. Zay Flowers exited Week 11 with 588, but Andrews (544, six TDs) has proven indispensable during Jackson's tenure. As the team has struggled to identify steady receiving talent in recent years, Andrews morphing from a No. 86 overall pick into one of the NFL's best tight ends has been pivotal for Jackson's growth as a passer.
The Ravens have Isaiah Likely and fellow 2022 fourth-rounder Charlie Kolar as Andrews backups. Andrews, 28, is attached to a four-year, $56MM extension he signed during his dominant 2021 season. That deal runs through 2025. Flashing immediate potential, Likely finished with 36 receptions for 373 receiving yards and three touchdowns as a rookie. The Coastal Carolina alum is poised to step in as the Ravens' lead receiving tight end moving forward.
Choosing Andrews two rounds after picking Hayden Hurst in 2018, the Ravens quickly determined the Oklahoma product had considerable potential. The Ravens later traded Hurst to the Falcons, but Andrews had already taken off as the team's top option by that point. Breaking through with a 10-touchdown campaign during Jackson's superstar turn in 2019, Andrews has three Pro Bowls on his resume. He led all tight ends with 1,361 yards in 2021, doing so despite Jackson missing a chunk of that season.
Andrews has not always led the Ravens in receiving yardage during his career, with Marquise Brown doing so twice, but there has not been any doubt as to the team's most important pass catcher. The Ravens have chosen three first-round wideouts since drafting Andrews while throwing free agency resources at the position. Jackson has shown a steady rapport with Andrews, with the standout QB's immediate dejection upon seeing the sixth-year tight end go down an ominous sign of the ensuing fallout. Baltimore's wide receivers will now become a bigger part of the division-leading team's equation.
The Ravens have assembled a deeper receiving corps compared to recent years, signing both Odell Beckham Jr. and Nelson Agholor and then using their first-round pick on Flowers. The Boston College product appears to be a hit, and the team still has 2021 first-rounder Rashod Bateman available. Bateman has battled injuries throughout his career and was on the shelf with a season-ending foot injury at this time last year. All four of Baltimore's top wideouts are healthy at this point; that will be critical in the Ravens' quest to win their first division title since 2019.
Follow @PFRumors