Marshawn Lynch and the Seahawks have agreed to a new deal that will pay him $6MM with a $500K signing bonus, according to Mike Florio of ProFootballTalk. Lynch stayed home at the start of training camp but reported to the team today, which signaled that a new deal was probably in place. Ultimately, the new pact doesn't give Lynch any additional money, but it does provide him with more financial certainty than he had before.
The new deal marks a bump up in base salary for Lynch. Under Lynch's previous contract, he was due a $5MM base salary this year, plus $500K in per-game roster bonuses and another $500K in incentives if he had hit 1,500 yards. Now, Lynch gets a base salary of $6MM, meaning that the $1MM in incentives is effectively guaranteed, plus giving him his $500K check scheduled to be paid in 2015 and giving it to him now instead. In total, Beast Mode will make $6.5MM in 2014. Also of note is that the Seahawks also agreed not to enforce the fines that they were entitled to dock him from the work he has already missed. Lynch was subject to fines of up to $30K for each day of camp he missed.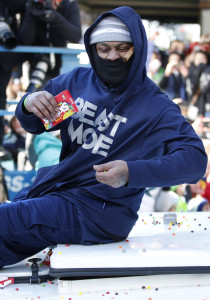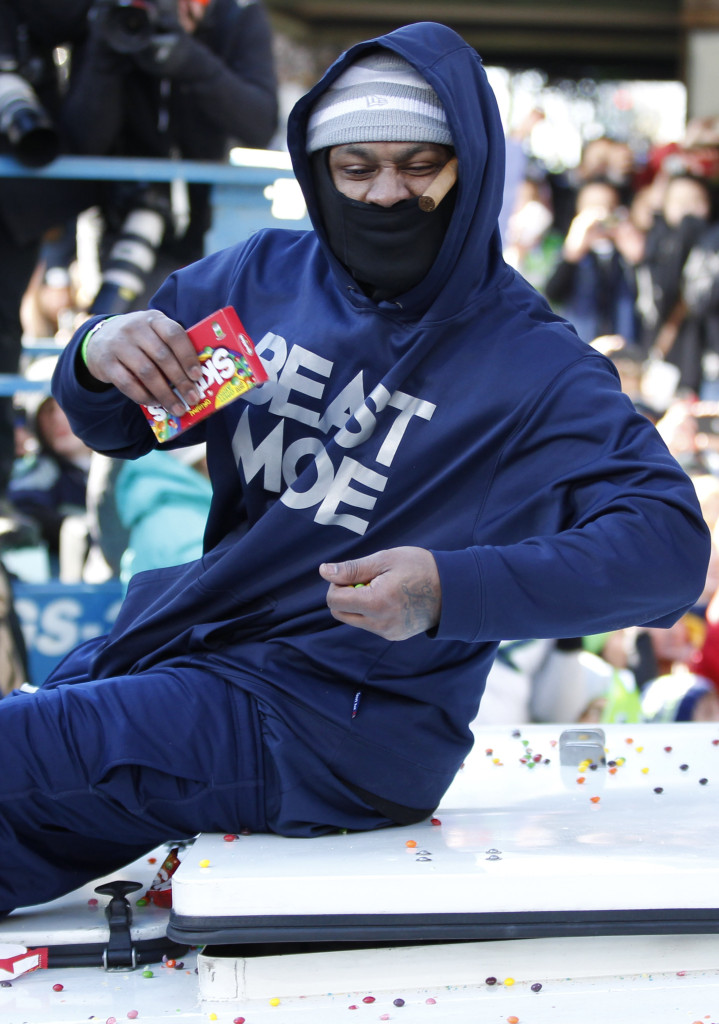 Lynch, 28, finished the 2013 season with 1,257 yards, giving him his third straight 1,000-yard season. He also registered 14 total touchdowns, a career-high. While Lynch didn't play a big role in the Seahawks' Super Bowl romp over the Broncos, he has been an integral part of the team for the past three seasons and change, and was seeking a raise heading into the third year of his four-year contract. The average annual value of that pact placed Lynch among the league's top five highest-paid running backs, but in terms of base salaries, the 2014 ($5MM) and 2015 ($5.5MM) figures were more modest, as well as a step down from his 2013 salary ($7MM).
Having just signed Lynch to an extension two years ago, the Seahawks refused to rework his deal, with GM John Schneider repeatedly pointing to a blueprint that the club had put in place years ago — that plan allowed the team to reward Lynch with his previous extension, but didn't afford the flexibility for another raise, particularly as other key contributors like Richard Sherman, Earl Thomas, and Michael Bennett signed extensions of their own.
With Lynch set to report this week, the NFL's lone holdout at the moment is guard Alex Boone of the 49ers. While several reports had indicated the Seahawks were unlikely to relent on Lynch, the same can't be said of the Niners and Boone, so it will be interesting to see which side caves first in that situation, or whether a compromise can be reached.
Luke Adams contributed to this post. Photo courtesy of USA Today Sports Images.
Follow @PFRumors