Last March, coming off a five-year stretch with the Patriots, inside linebacker Brandon Spikes had to settle for a one-year deal with the division-rival Bills that netted him just $3.25MM. That contract, while likely below Spikes' salary target, was signed within days of the start of the free agent period. This year, however, we're nearly a month separated from the beginning of free ag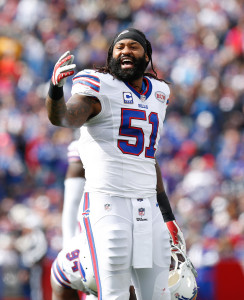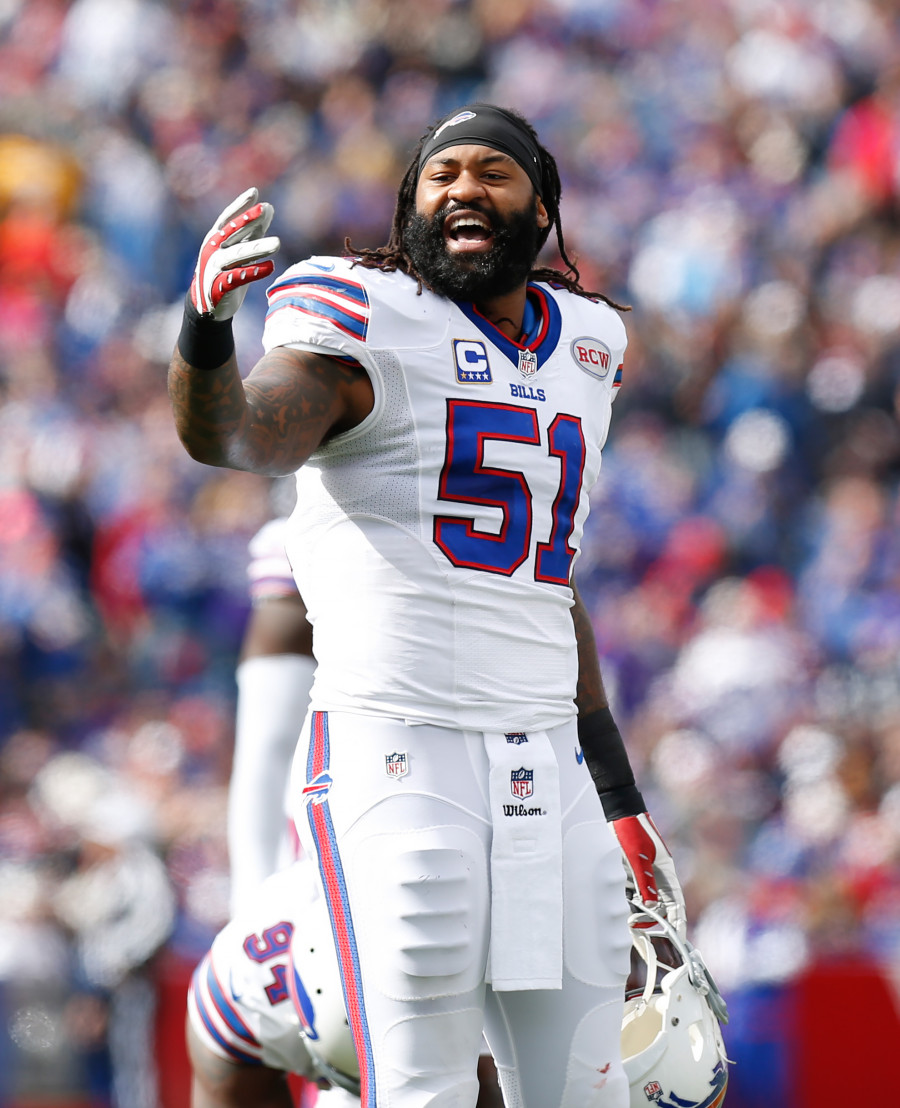 ency, and Spikes is still unsigned.
There are a myriad of reasons that could help explain why Spikes is still on the market, but chief among them is probably the devaluation of the inside linebacker position. Not only are ILBs not (for the most part) getting paid in free agency, but two-down run-stopping specialists, such as Spikes, are rapidly falling out of favor in today's NFL.
The advanced metrics provided by Pro Football Focus (subscription required) actually paint a relatively positive picture of Spikes' pass-coverage abilities, as he ranked fourth-best at his position in yards per coverage snap and coverage snaps per reception. Each of those statistics, however, are dependent on a player's total coverage snaps, of which Spikes had few. The 27-year-old saw just 222 snaps in coverage, the 16th-fewest among qualifying inside linebackers. Small sample size is obviously an issue here, as the consensus among most observers is that Spikes isn't cut out for three-down duty.
But for a club looking for a force against the run, there are certainly worse options than Spikes. Overall, he graded as PFF's 13th-best inside linebacker in the league last season, and his total ranking was buoyed in large part by his run-stopping acumen, as he placed ninth in that department. Spikes' 2014 run-defense numbers are no fluke, as he ranked No. 1 against the run in both 2012 and 2013.
Of course, Spikes' on-the-field limitations and/or strengths might not be the only factors playing into his current availability. Clubs also take into account soft factors, and Spikes has a history of (relatively minor) off-the-field incidents. He's been called a "headhunter" by other players (and has been fined heavily for certain hits), posted offensive material on social media, and been lambasted by former teammates. Perhaps most seriously, Spikes was suspended for four games in 2010 for violating the league's substance abuse policy. On their own, none of the above episodes are overly consequential, but taken together, they paint Spikes as a player who could be more of a distraction than he's worth.
But yet, as Steve Palazzolo noted on a recent PFF Podcast, in a league where 31-year-old David Harris is worth $21.5MM over three years, it's possible that Spikes is being undervalued. Yes, two-down linebackers are increasingly less important, but as Palazzolo added, a team could sign Spikes, draft a coverage linebacker, and replicate the production of a Harris-type linebacker for half the cost.
One potential path for Spikes could be returning to Buffalo, which still had interest in re-signing its free agent linebacker as recently as March 27. Back in February, however, Bills general manager Doug Whaley said that Spikes would only return as a two-down linebacker, adding that if Spikes wanted a larger role he would have to look elsewhere. Of course, at this point, an early-down role looks like the only route for Spikes, regardless of team, but overall, Buffalo doesn't seem overly invested in retaining Spikes.
Other clubs have expressed their interest in Spikes, including the 49ers (reeling from the loss of Patrick Willis and Chris Borland) and the Vikings. Minnesota, though, proceeded to sign fellow ILB Casey Matthews, which reportedly signaled the end of the team's interest in Spikes. The Dolphins were also mentioned as a potential suitor, but it sounds like Koa Misi will man the middle in Miami.
So now that the dust has settled on free agency, where could Spikes fit? I'd think the Browns could make a play for him, as he'd act as a good complement to Craig Robertson, who is a solid coverage linebacker. Elsewhere, the Titans, Cardinals, Packers, Chiefs and Texans all currently list at least one inexperienced player atop their inside linebacker depth charts, so Spikes could add something of a veteran presence to each of those 3-4 schemes. Among clubs who play a 4-3 front, the Falcons could look for an upgrade over the smallish Paul Worrilow, and Spikes (at 6'2″, 255 pounds) could be an improvement.
Spikes will probably have to settle for another one-year deal, and because he's still unsigned into April, he might have to take even less than he received in 2014. A.J. Hawk, by any measure a less-talented linebacker, will earn a $1.625MM AAV with the Bengals, a figure that should act as a floor for Spikes. Nate Irving, a good comparison for Spikes, will garner a shade less than $2.5MM per year per his deal with the Colts, so I'd guess that Spikes will earn something in that range. A team willing to play to Spikes' strengths, and perhaps pair him with a coverage-centric linebacker, could end up finding a bargain.
Follow @PFRumors