Ever since a rumor was floated in March claiming Seahawks defensive lineman Michael Bennett was seeking a trade to the Falcons, the 29-year-old's displeasure with his current contract has been well-documented. After clarifying that he did not want to be dealt, Bennett allowed that he was angling for a new contract, and explained his reasoning:
"[I'm] somewhere near the top seven at my position, top eight at my position. Not a lot of guys play inside and out (meaning both tackle and end). Not a lot of guys do what I do. So I feel like I should be somewhere near there… I just want to be [paid] in the realm of the guys that play like me. There are only so many guys that do what I do, and I would love to be like somewhere in there where they are at.''
That's certainly sound logic. Bennett is one of the best 4-3 defensive ends in the league, and his contract does not match his production, as his $7.125MM annual salary places him just 13th at his position. There is no question that he's underpaid. But that fact doesn't help answer some key questions: Couldn't this situation have been completely avoided? Why did Bennett accept this contract from Seattle in the first place?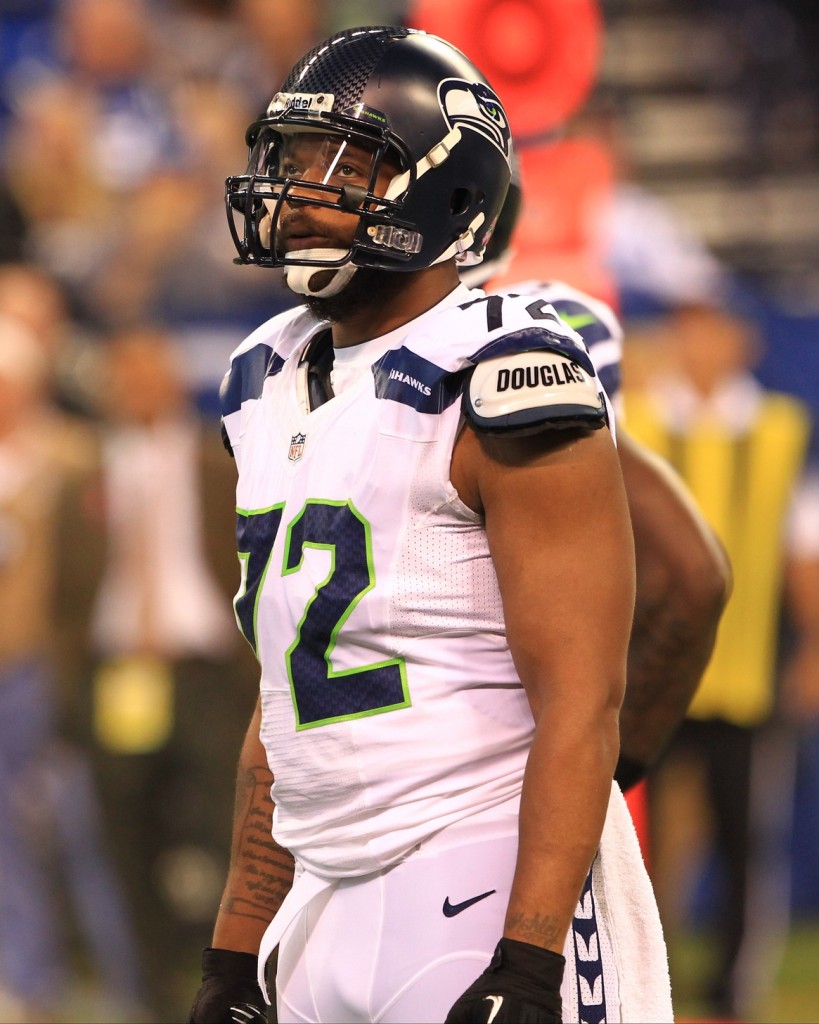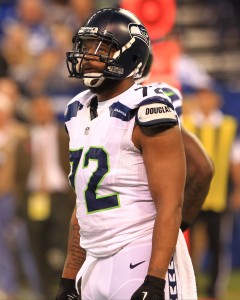 Let's go back to the free agent period of 2014. Bennett had just finished his first season in Seattle, during which he earned just $4.8MM while grading out as the league's fifth-best 4-3 defensive end, according to Pro Football Focus (subscription required). He was a key contributor on Seattle's Super Bowl-winning defense, lining up at several different spots along the defensive line, and was ranked third by PFF's pass rush productivity metric. After being forced to settle for a one-year deal the year prior, Bennett was set up to break the bank.
Leading up to the opening of free agency, pundits believed that Bennett would be line for a deal that paid him, at the very minimum, $8MM per season, and most figured he would easily top that figure. In naming Bennett the No. 1 free agent of 2014, PFR's Luke Adams estimated that, in the right situation, Bennett could secure $9-10MM annually.
Bennett indicated that he would not be open to giving the Seahawks a hometown discount, and there wasn't any reason he should've, as the list of suitors who were reportedly interested in his services was lengthy. The Raiders, Jaguars, Bears, and 49ers were among the clubs who expressed some level of interest in signing Bennett, and a report on March 9 even listed Chicago as the favorites to land Bennett.
But just one day later, on March 10, Bennett re-signed with Seattle without ever officially reaching free agency. The first reports to roll on regarding Bennett's contract details said he would earn between $8-8.5MM per season, and in our post on the transaction, Luke wrote that Bennett probably could have gotten more than that on the open market. But when the actual specifics came in less than an hour later, we learned that Bennett would earn just slightly more than $7MM a year.
The total seemed substantially low from the outset, and Bennett claimed he turned down larger offers from two clubs, one of whom was the Bears — Bennett said Chicago not only offered him more money, but "way more money." In the days to come, the Bears found a consolation prize in Jared Allen, who not only hadn't posted the same level of recent production that Bennett had, but was four years his senior. Despite those detriments, Allen was able to secure a four-year, $32MM deal, averaging nearly $1MM more per season than Bennett.
Of course, that deal was signed after Bennett had already re-upped with Seattle, but that doesn't mean there weren't precedents available. Everson Griffen, who had only one season of elite production, re-signed with the Vikings the day before Bennett reached his agreement. Griffen's five-year deal was scheduled to pay him $42.5MM, almost $1.5MM more per year than Bennett. Griffen was two years younger than Bennett, but the production gap between the two should have made up that difference.
"People assume when you ask for a little more money, they assume that you want to be traded or something like that," Bennett said last month. "But that's not what I'm trying to go for." The Seahawks have a policy of not discussing contracts with players who have more than one year left on their deal, a policy that Bennett is surely abreast of. Now that he is threatening to hold out, it's fair to wonder exactly what Bennett expects the outcome of this situation to be. As PFR's Rory Parks wrote in that linked post, perhaps Seattle would be willing to rework some portion of Bennett's deal as they did for Marshawn Lynch last year — but even Lynch did not get a full restructure.
But the point that I presented at the outset stands: Bennett is absolutely correct that he is underpaid. He should be making at least $1MM more per season, and even $2MM or $3MM more per year wouldn't be out of the question. But given that he signed the deal just last year, never allowed himself to officially hit free agency, and reportedly turned down money from several clubs, Bennett really only has himself to blame.
Follow @PFRumors