Cornerback Rashean Mathis is undecided on whether to retire or return to the Lions, as Michael Rothstein of ESPN.com writes. Mathis, 35, says that the team's coaching decision will factor into his own call on whether to continue playing.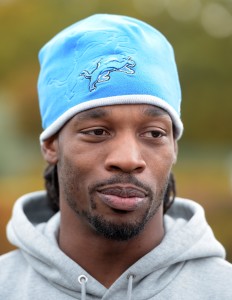 "If I'm not here then I'm nowhere," Mathis said. "[Coach Jim] Caldwell, definitely, that could be a deciding factor if I decide if I want to play or not."
Still, Mathis didn't entirely rule out playing for another coach in Detroit besides Caldwell. The 35-year-old also doesn't have a set timetable to make the call.
"It's all my head, meaning how I want to handle things," Mathis said. "Not from a health standpoint, meaning me mentally. I've given a lot and a lot has been given to me and I feel like I have done the best I could with both. And if I walk away, I walk away with my head up. And if I stay, I give it 100 percent again. And that's just how I handle things. But the game has been good to me and I feel I have impacted some lives in this locker room and other locker rooms so in that case, I probably beat the game because I've given back. I feel like I've wanted to give back more than I've got so I'm proud of that."
A second round draft choice of the Jaguars in 2003, Mathis has logged 175 career games with 636 tackles, 32 interceptions, eight forced fumbles, and five fumble recoveries. The Lions signed Mathis in 2013 after he was released by Jacksonville following the 2012 season and he has become very close with his teammates and the organization. Mathis was placed on injured reserve with a concussion midway through the 2015 season but unselfishly shifted to a mentor role for cornerbacks Darius Slay – a budding star -and Nevin Lawson, who replaced him in the starting lineup.
One thing that won't factor into Mathis' decision is his concussion. Mathis says that he has had everything checked out thoroughly and believes that he is now 100% healthy in that regard.
Photo courtesy of USA Today Sports Images.
Follow @PFRumors