Pending free agents:
James Anderson, LB
Austin Brown, DT (ERFA)
Rafael Bush, S
Travaris Cadet, RB
Matt Flynn, QB
Kai Forbath, K
Tim Hightower, RB
Josh Hill, TE (RFA)
Tony Hills, T
Kendall Hunter, RB
Senio Kelemete, G (RFA)
Tim Lelito, G (RFA)
Luke McCown, QB
Mike McGlynn, G
Chris Owens, CB
Khiry Robinson, RB (RFA)
Ryan Seymour, OL (ERFA)
Lawrence Virgil, DT (ERFA)
Ben Watson, TE
Kevin Williams, DT
Kyle Wilson, CB
Top 15 cap hits for 2016:
Notable coaching/front office moves:
Draft:
No. 12 overall pick
Owe sixth-round pick to Washington in deal for CB Damian Swann.
Other:
Overview:
A second consecutive 7-9 season in New Orleans served to expose the two major problems in the Saints' organization: the failure of general manager Mickey Loomis & Co. to properly manage the salary cap, and the club's utter collapse on the defensive side of the ball. Both issues have contributed to New Orleans' failure to reach the postseason since 2013, and it's fair to wonder if either problem will be corrected as the team heads into 2016.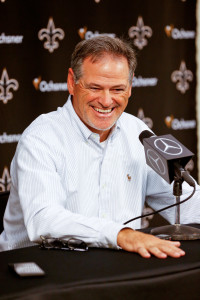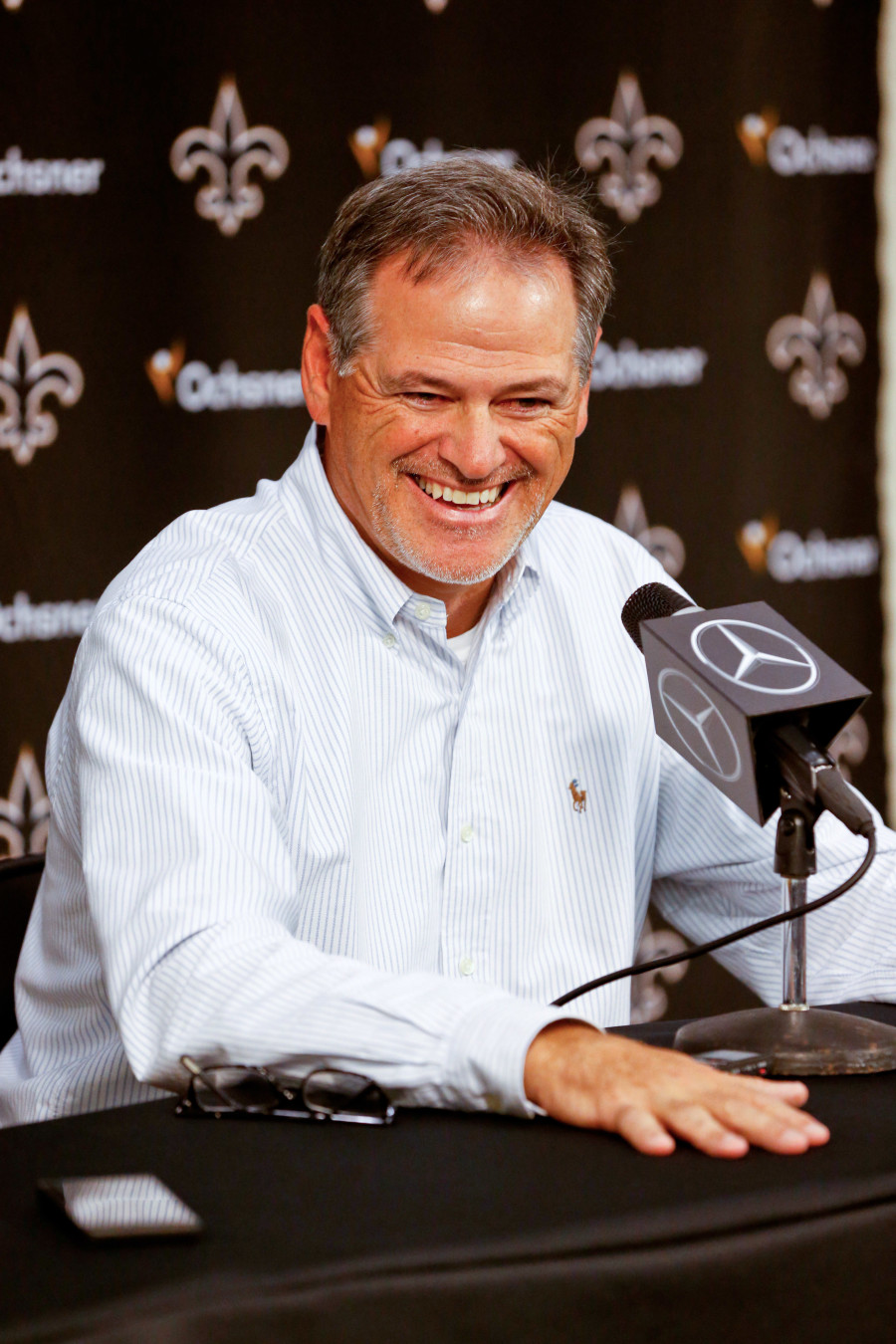 The Saints are currently set to enter the offseason will less than $8MM in cap space (even after restructuring the contracts of both linebacker Dannell Ellerbe and defensive end Cameron Jordan), and a lack of financial flexibility has long plagued the club as it seeks to bring in free agents. The result of that mismanagement is a team that lacks depth, is forced to release still-valuable players (like guard Jahri Evans), and is constantly reworking deals while living on the edge of salary cap purgatory.
Even a quick glance at New Orleans' books shows a club in financial ruin, a fate which lies on the shoulders of Loomis and rest of the front office. The Saints will carry the most dead money in the league by a wide margin ($22.2MM, about $7MM more than the second-place Falcons), and quarterback Drew Brees' 2016 cap charge of $30MM is the largest in the NFL. We'll discuss ways in which New Orleans can not only lower that hit, but increase their cap space overall, but the point stands: the Saints need to take a hard look at the way they do business, and possibly consider revamping their power structure if the same problems persist.
On the field, the Saints' defense was clearly the worst in NFL last season, ranking last in both DVOA and scoring, and next-to-last in yards. At 26.1% below average (per DVOA), the unit ranks as the NFL's worst defense since 2000 — only five other clubs have topped the 20% mark, and none reached New Orleans' lows. As such, defensive coordinator Rob Ryan was fired midseason. Former Raiders head coach Dennis Allen took over play-calling duties, and he'll keep the DC title heading into next season.
Lest we remain completely negative, it's important to note that the Saints didn't completely bottom out in 2015, and that's mostly thanks to the offense, which ranked second in yards, eighth in points, and seventh in DVOA. New Orleans' offensive unit has placed inside the top 12 of DVOA during every season of the Brees/Sean Payton era, and given that Payton will return to the sidelines after flirting with other vacancies, that doesn't figure to change.
Key Free Agents:

At the ripe age of 35, tight end Ben Watson posted the best season of his 12-year career, setting highs in targets, receptions, yards, and touchdowns. But despite those lofty numbers, Watson's age will likely prevent him from earning big on the open market. A two-year deal is probably his ceiling, with a salary under $3MM attached. Watson did recently say that he's had talks with both Loomis and Payton, so perhaps a reunion with the Saints is in the offing.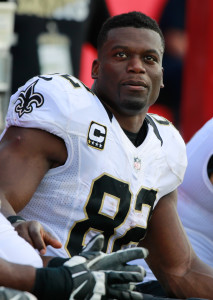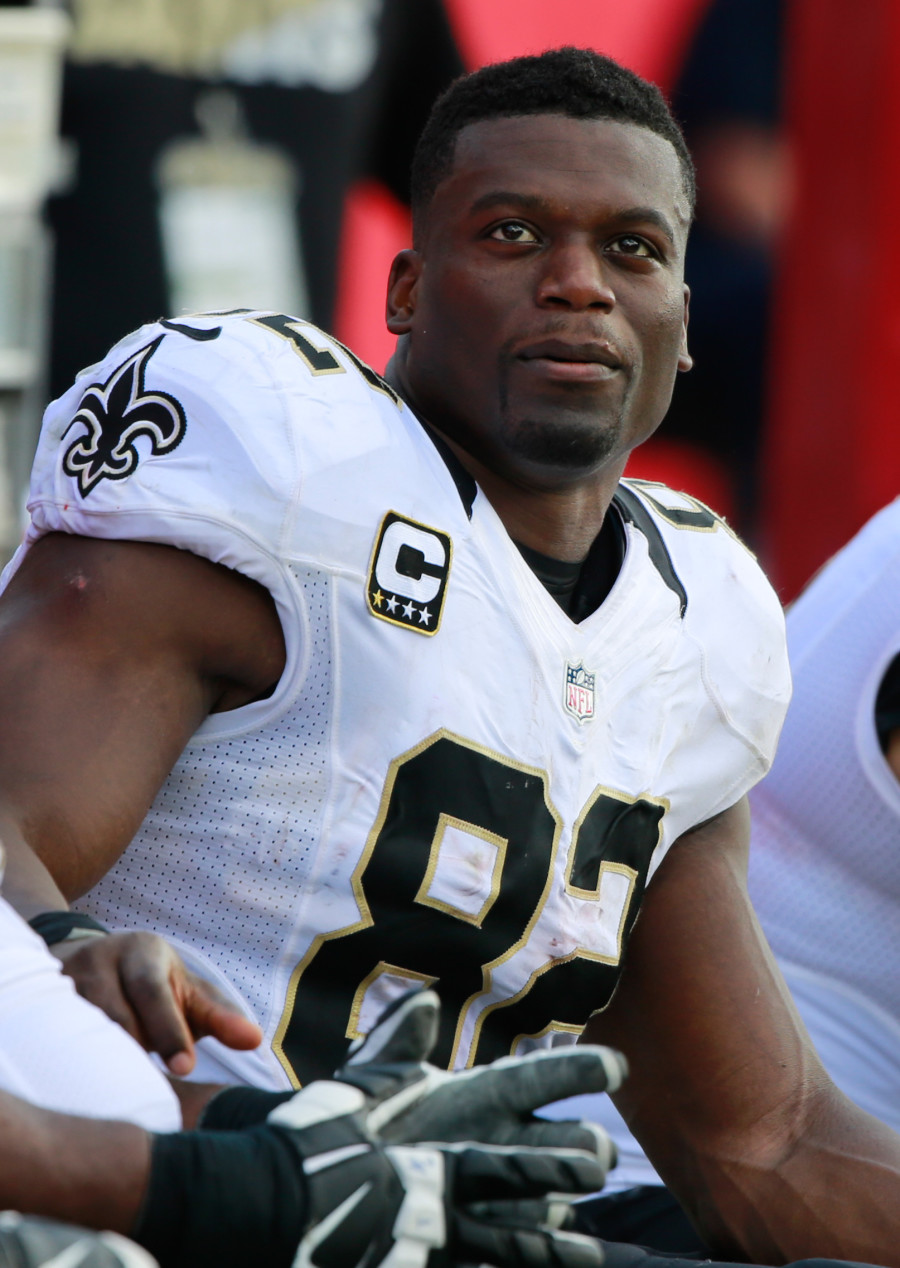 Starting his first game since 2011, backup quarterback Luke McCown completed 32-of-39 passes for 355 yards during a narrow Week 3 loss to the Panthers. It was a solid showing — especially given McCown's four-year respite — but the veteran signal-caller's season went downhill from there, as he underwent season-ending back surgery in November. The 34-year-old recently said that he'd love to return to New Orleans for a fourth-season, and Mike Triplett of ESPN.com believes the Saints will indeed re-sign McCown, allowing 2015 third-round pick Garrett Grayson another year to develop as the club's No. 3 quarterback.
The Saints have some decisions to make at the running back position, where Tim Hightower, Khiry Robinson (restricted), Kendall Hunter, and Travaris Cadet are all free agents. The status of C.J. Spiller (covered below) will have some effect on who New Orleans decides to keep around, but Robinson will almost surely be back on a low tender as he recovers from a broken leg. Hightower, meanwhile, was highly impressive as the club's lead back during the final three games of the year, averaging 4.32 yards per carry and scoring three times. He'll be 30 years old when the season starts, so I doubt he'll get much in the way of outside offers, meaning he could return as a nice complement to Mark Ingram.
Even during his age-35 season, defensive tackle Kevin Williams was still productive, grading as the No. 33 interior defender among 123 qualifiers, per Pro Football Focus. After remaining remarkably durable for most of his career, Williams has missed 10 games during the last two seasons, so his age might be catching up with him. Nonetheless, he played more than 52% of the Saints' snaps last year, so there's no reason he can't keep playing if he so chooses — he was non-committal about his future as of last November, but sounded like he enjoyed his time in New Orleans.
28-year-old safety Rafael Bush missed virtually all of last season, managing just 22 snaps before being placed on injured reserve with a torn pectoral muscle. Still, he'd been a valuable reserve in years past, starting in place of Jairus Byrd while the latter dealt with injuries, and playing in three-safety sets along with Byrd and Kenny Vaccaro. The Saints thought highly enough of Bush to match an offer sheet proffered by the Falcons prior to the 2014 season, and now that he's a free agent, I expect New Orleans will attempt to retain him. But as Bush noted when he signed that Atlanta offer sheet, he'd like the opportunity to start, something that won't happen with the Saints.
Former first-round pick Kyle Wilson has never lived up to his draft billing, but the 28-year-old cornerback is an important reminder that high draft choices aren't necessarily "busts" if they don't become stars. As Joel Erickson of the Advocate wrote last fall, Wilson stepped up in the secondary when others were injured, playing outside, in the slot, and even at free safety. Perhaps he shouldn't be counted on as a starter, but every club needs depth pieces – or as Erickson dubs them in his piece, "fix-it" men – to get through the slog of the season.
Signed in mid-October after the Saints cut Zach Hocker, kicker Kai Forbath wasn't great during the final 10 games of the season, missing four of 13 field goals, including two from inside 40 yards. Teams in cap trouble can't afford to spend much on specialists, however, so perhaps Forbath will be retained on a minimum salary deal. I'd expect the Saints to bring in some competition though.
Possible Cap Casualties:
We'll start with an easy one — cornerback Brandon Browner is expected to be released, but because his ensuing dead money will accelerate onto the Saints' current cap, the club will apparently wait until the new league year starts on March 9 to process the move. From a production standpoint, it's a simple call, as Pro Football Focus rated Browner dead last in the league among 113 qualified cornerbacks. But releasing him will save the Saints just $950K (against $5.35MM in dead money) unless he's designated as a post-June 1 cut, spreading the dead money hit out over the next two seasons.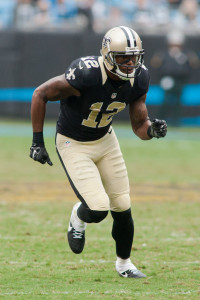 Set to enter his 11th season in New Orleans, wide receiver Marques Colston is a candidate to either be released or see his salary reduced, as he's due to count $5.9MM against the cap. The Saints would save $3.2MM by cutting him, and given his production during the past three seasons – he's averaged just 60 receptions for 788 yards and five touchdowns since 2013 – it's a move the club has to consider.
Another player selected in the seventh round of the 2006 draft – offensive tackle Zach Strief – could also be on the chopping block. The 32-year-old Strief has made it clear that he'll retire if he's let go by New Orleans, and given that he's due about $4.5MM in 2016, a release is certainly a possibility. But another option, in my opinion, could be to ask Strief to take a pay cut with the intention of moving him back to guard, where he spent the first five years of his career. He'd be an upgrade at that spot, and 2015 first-round pick Andrus Peat could take over at right tackle.
Running back C.J. Spiller was the Saints' key free agent addition on offense, but his first season in New Orleans was a disappointment, as he managed only 351 yards from scrimmage (with nearly 25% of that total coming on a memorable 80-yard reception in overtime to beat the Cowboys in Week 4). He'd almost certainly be designated as a post-June 1 release if cut, saving the club $3.25MM in the process. Loomis was non-committal on Spiller's status during a January press conference, claiming that he "[couldn't] really say" if the running back was a part of the Saints' future. But the GM did say recently that he expects Spiller to rebound from a litany on injuries in 2016.
Veteran punter Thomas Morstead certainly wasn't terrible in 2015 (he ranked 10th in net punting average), but his cap charge of $4.45MM is good for 10th on the Saints' roster, and is second-highest among all NFL punters. That's probably not a palatable hit for a club that is so close to going over the salary cap. Morstead could be asked to restructure, but if he's cut, Brandon Fields — who filled in during the two games Morstead was banged up — would be a cheaper option.
Positions Of Need:
Unsurprisingly, most of the Saints' needs are on the defensive side of the ball, so we'll start there, specifically along the defensive line. New Orleans finished 31st in the league in adjusted sack rate, and 25th in sacks with only 31 (nearly a third of which came from one player, defensive end Cameron Jordan). The first order of business will be finding someone to play opposite Jordan, be it in free agency or through the draft.
Without the cap space to target a top free agent end like Olivier Vernon, the Saints will have to find cheaper options, one of whom could be Vernon's Dolphins teammate Derrick Shelby, who posted 3.5 sacks during limited playing time last season. The Rams' William Hayes, often overshadowed by other members of the Los Angeles line, or the Giants' Robert Ayers, once thought of as a first-round bust but now a productive contributor, could also be fits.
Finding a three-technique defensive tackle to eventually (or perhaps, immediately) replace Kevin Williams should also be a priority, but unless the Saints want to find the money to pay Nick Fairley, or take a chance on someone such as a rehabbing Brandon Thompson, there isn't much available on the open market.
Instead, New Orleans should use its No. 12 overall pick to address its defensive line concerns, and the club is in luck, because the 2016 draft class is thought to be deepest along the front four. Ohio State's Joey Bosa will be gone, but Clemson's Shaq Lawson, Eastern Kentucky's Noah Spence, and Michigan State's Shilique Calhoun could all help at defensive end, while Alabama's A'Shawn Robinson and Louisville's Sheldon Rankins could be available at tackle. Finding a pass-rusher, either from the edge or the interior, in the first round should be the Saints' main goal, especially since the draft choice will be both cheap and controllable for the long-term via the fifth-year option.
The Saints are probably set at linebacker with a starting trio of Dannell Ellerbe, Stephone Anthony, and Hau'oli Kikaha, but adding a draft pick here wouldn't be a bad idea. Ellerbe missed 10 games with injury last season, and New Orleans suffered from a lack of depth in his absence. Moreover, Ellerbe, at 30 years old, isn't the long-term answer on the weakside, so the Saints should try to find his replacement.
The other pressing need on the New Orleans defense might be at cornerback, though the return of a group of players — Keenan Lewis, P.J. Williams, and Damian Swann — could help eliminate the obligation to add talent in the secondary. Still, the free agent corner market is relatively deep, and if the amount of available talent dilutes the market enough that prices begin to drop, the Saints could stand to add a piece.
There aren't as many areas of concern on the offensive side of the ball, but one position group that could use an upgrade is the offensive line (though overall, the unit was solid, ranking fifth in adjusted sack rate and 13th in adjusted line yards). Following the release of Jahri Evans, the Saints need to find at least one guard, and depending on how the club feels about restricted free agent Tim Lelito, perhaps two. As I noted above, Zach Strief could be a candidate to move inside, and there's also a decent crop of collegiate guards that look to be available in the middle rounds, per CBSSports.com's draft board.
Wide receiver is another area that could be addressed (pending a decision on Marques Colston), but I'm guessing the Saints still have high hopes for Brandon Coleman, and might look to pair him with Brandin Cooks while Willie Snead handles the slot. While the free agent receiver class is almost completely barren, New Orleans could spend a late-round pick at the position.
Extension Candidates/Contract Issues:
The contract of quarterback Drew Brees is the single most important issue the Saints must tackle during the next calendar year. Ideally, the club would extend Brees before the start of the new league year, lowering his enormous $30MM cap charge in the process. Loomis said on February 16 that the Saints would like to sign Brees to a long-term deal, a concept that Brees himself seemed amenable to in early January.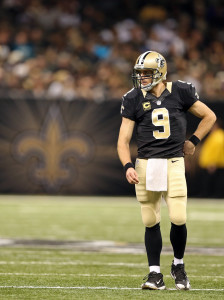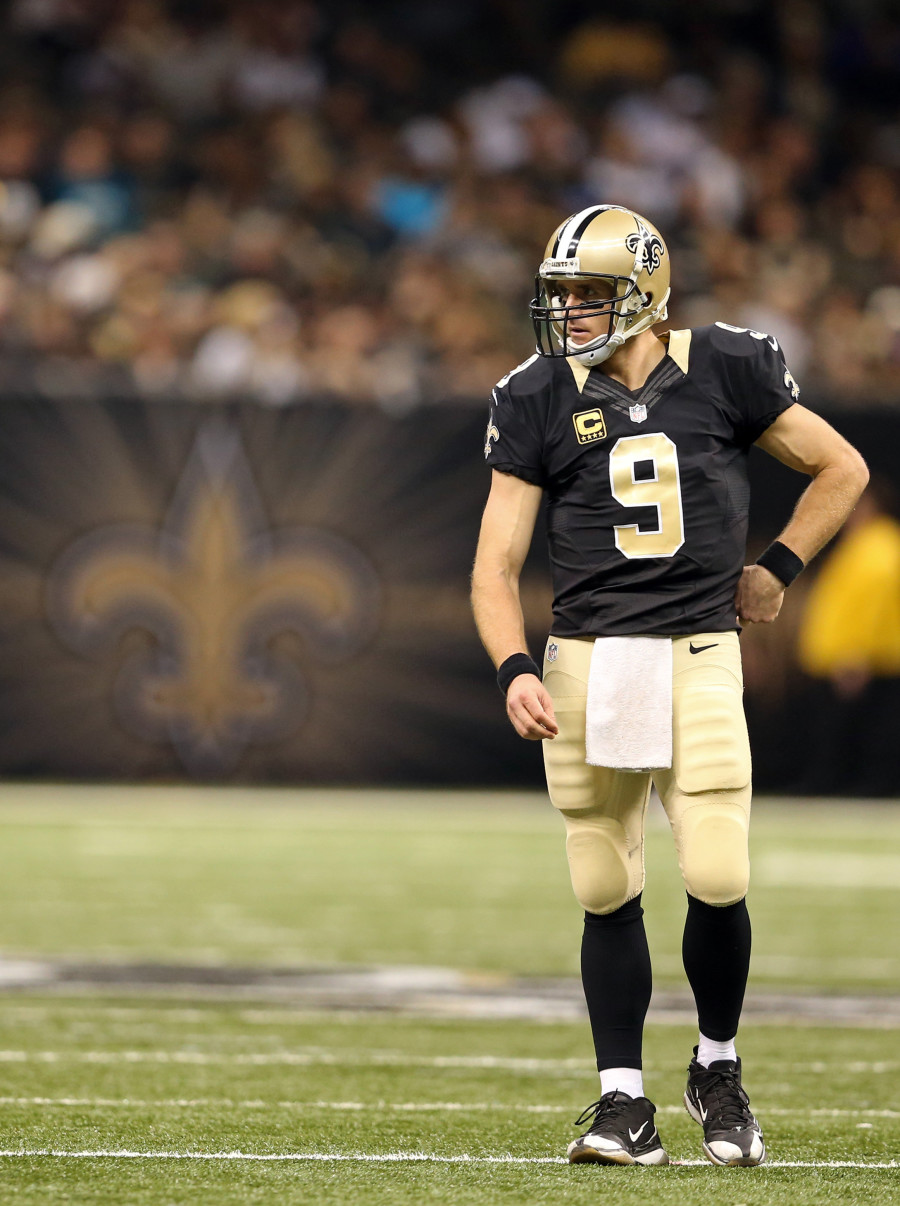 In negotiations, Brees would have every right to ask for a deal similar to the ones inked by Eli Manning, Ben Roethlisberger, and Philip Rivers during the past 12 months: four years, ~$85MM, with $35MM in guarantees. At 37 years old, Brees is a bit older than that trio was when they signed their extensions (Manning, at 34, was the oldest of the cadre), but there's no indication that his play has significantly declined, so he should be able to request top-of-the-market value. If the Saints are unable to extend Brees, the cost of the franchise tag in 2017 would be untenable ($43.2MM), so the quarterback will have real leverage in contract discussions.
Elsewhere on the roster, New Orleans could look to lock up two players who were both selected in the third round of the 2013 draft — left tackle Terron Armstead and defensive tackle John Jenkins. Because neither was a first-round pick, the Saints don't have a fifth-year option to wield, so both players are projected to enter free agency after the 2016 season.
Armstead took over as the Saints' left tackle in 2014, and went on to start 27 games over the next two seasons. Payton recently said that he wouldn't trade Armstead for any other lineman in the league, and New Orleans should be able to lock him up without reaching the $12MM mark set by Trent Williams and Tyron Smith.
Jenkins, meanwhile, isn't quite the player Armstead is, but he's a solid contributor, having played 50% of the club's defensive snaps last season (third-most among Saints defensive lineman). He's much better against the run than the pass, grading as a top-40 interior defender in the run game, per Pro Football Focus. Jenkins isn't a star, but extending productive players at below-market rates before they're on the brink of free agency would be a good first step for a New Orleans franchise that needs to reset its salary cap thinking.
Speaking of cap space, safety Jairus Byrd is a candidate to have his contract restructured in order to help the Saints' books. Byrd is due a $7.4MM base salary in 2016, all of which is now guaranteed. Converting, say, $6MM of that total into a signing bonus, and spreading it out over the next four years of Byrd's deal, would save $4.5MM this offseason — not much for most teams, but New Orleans could use all the wiggle room it can get.
Finally, the Saints must make a decision on safety Kenny Vaccaro's 2017 fifth-year option. Vaccaro hasn't repeated his excellent first-year production, but he's still very valuable, and has started 44 of 48 games during his career. I expect New Orleans to exercise the option.
Overall Outlook:
Obviously, the Saints have a short window in which to compete, given the age of quarterback Drew Brees, but there's simply no way to be successful when employing the salary cap techniques used by New Orleans. Not only does such short-sighted thinking harm the long-term future of the franchise, but it's hard to sustain even year-to-year success when new players are constantly being shuffled in and out.
The Panthers (obviously) and the Buccaneers (with young quarterback Jameis Winston) are set up to contend in the NFC South for the foreseeable future. The Saints – and Falcons, to an extent – are seemingly in a constant state of roster limbo, pinning their hopes on a franchise quarterback while deploying little in the way of resources elsewhere. New Orleans needs to take a long look in the mirror and take the necessary steps to clean up its salary cap, or else the club won't be close to a postseason berth again for some time.
Information from Over The Cap was used in the creation of this post. Photos courtesy of USA Today Sports Images.
Follow @PFRumors