We're about a week and a half into the 2016 league year, and most of the top free agents have signed – or at least agreed to – new contracts. With teams shifting their focus to draft preparation for the next several weeks, the height of this year's free agent period is now behind us, but that doesn't mean there aren't still many players available who will land new deals of their own in the coming weeks and months.
Earlier today, with the help of our top 50 list of free agents, and our complete breakdown of all the free agents still available, we examined some of the top free agents still available on offense. We'll shift our focus to the other side of the ball now, and break down of some of the most notable players at each defensive position who are still not under contract.
Edge defender: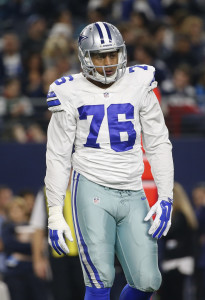 There's arguably no more talented player currently on the free agent market than Greg Hardy, who finds himself in a similar situation to the one he was in a year ago. In 2015, Hardy's off-field troubles scared most teams away, but the Cowboys ultimately signed him to an incentive-laden deal that minimized the risk for the team.
If Hardy had kept his head down, been on his best behavior, and avoided making headlines in Dallas, teams would likely be more willing to bet on him this time around. Instead, he once again created problems both off the field and on the Cowboys' sideline, as more details of his domestic violence incident surfaced. Ultimately, with many clubs apparently still unconvinced that Hardy's talent makes him worth the risk, the standout defensive end may have to settle for another one-year, prove-it deal.
Hardy isn't the only 4-3 defensive end of interest on the board, but most of the others are part-time rotational players. Jason Jones, Chris Clemons, and Jeremy Mincey are among the more appealing options in the group.
Teams in the market for a 3-4 outside linebacker won't find much help on the free agent market. The most noteworthy names available are veterans who are in their mid-30s, such as Dwight Freeney, Jason Babin, and Calvin Pace.
Mike Neal has some appeal, and Courtney Upshaw has flashed a little promise during his years in Baltimore, but neither player will be a difference-making pass rusher. The only player who fits that bill is Aldon Smith, and he'll be serving a suspension until at least November.
Interior defensive line:
Muhammad Wilkerson is technically still a free agent, but his franchise tag means he won't be signing an offer sheet with another club — if any team were willing to give up the requisite two first-round picks to sign Wilkerson, they'd simply work out a trade with the Jets for a lesser package instead.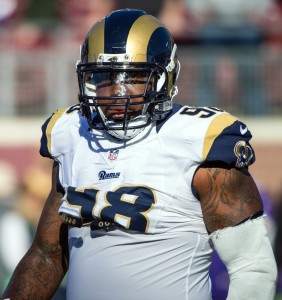 Of the unrestricted free agents, Nick Fairley is probably the top option available. The Saints, Eagles, and Jets have been cited as potential suitors for Fairley, who reportedly made a visit to New Orleans this past week. A part-time contributor, Fairley has picked up just 1.5 sacks in his past two seasons for the Lions and Rams, but he continues to earn solid grades from Pro Football Focus as both a run defender and pass rusher.
While the interior defensive line market probably lacks impact players at the moment, there's no shortage of depth. If you're looking for a nose tackle, a player like Terrance Knighton or Sammie Lee Hill may have some appeal. Teams in the market for a 3-4 defensive end could kick the tires on veterans like Stephen Bowen, Chris Canty, Jared Crick, and Mike DeVito.
There are plenty of former Pro Bowlers still available in free agency, including Randy Starks, Kevin Williams, Henry Melton, Jason Hatcher, and Antonio Smith. And we haven't even mentioned solid veterans like C.J. Mosley, Kyle Love, Cullen Jenkins, Tony McDaniel, Dwan Edwards, Barry Cofield, Nick Hayden, and C.J. Wilson.
One problem for all these veteran free agents? Teams in need of some help on the defensive line may be looking ahead to the draft, where defensive tackle is viewed as perhaps the deepest position class of 2016. Some of these free agents will find new homes before then, but many may have to wait until after the draft, at which point clubs who missed out on targets on draft day may circle back and sign a veteran.
Linebacker:
Teams in search of a short-term stop gap at inside linebacker still have some options. Karlos Dansby, DeMeco Ryans, Curtis Lofton, and Erin Henderson are among the veterans who can still contribute. David Hawthorne, Donald Butler, Kavell Conner, Philip Wheeler, and Joe Mays also have plenty of career starts on their NFL résumés, but aren't coming off particularly strong seasons, so they're nothing more than depth options at this point.
Elsewhere, Zach Brown, Craig Robertson, and O'Brien Schofield are among the more intriguing free agent linebackers on the market. All three players are in their 20s and possess some versatility, though they'd probably be best suited as outside linebackers in a 4-3 scheme. Schofield has picked up 15.5 career sacks, while Brown and Robertson have each totaled six career interceptions.
Chad Greenway, Danny Lansanah, Justin Durant, Bruce Carter, and Spencer Paysinger round out the non-rush linebackers of note.
Cornerback: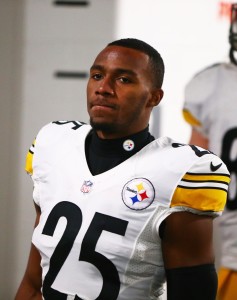 The cornerback market has been somewhat slow to develop this month, with a handful of players we viewed as top-10 free agents at the position still available. Patrick Robinson and Leon Hall are two solid veterans capable of a starting job — both players ranked as top-35 corners in 2015 (out of 111 qualified players), per Pro Football Focus. And both players have been linked to the Cowboys.
Brandon Boykin wasn't far behind Robinson and Hall, ranking 38th in PFF's grades, despite not seeing significant playing time in Pittsburgh until late in the season. Boykin has always shown flashes of upside, particularly in his six-interception 2013 campaign, but has never really gotten the opportunity to be a full-time player — he has just seven career starts. He's still just 25 years old, so it's a little surprising he hasn't been snatched up yet.
While there are plenty of other cornerbacks out there who could compete for No. 3 or No. 4 spots on teams' depth charts, there aren't really any others you'd feel comfortable penciling in as your No. 2. Antonio Cromartie, Brandon Browner, and Cortland Finnegan all saw extensive playing time in 2015, but their best days are probably behind them, barring surprise bounce-back seasons.
Jerraud Powers, Sterling Moore, and Charles Tillman are other names worth monitoring.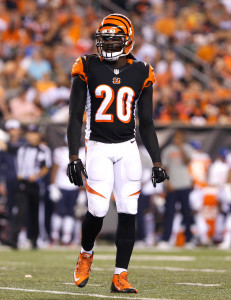 Safety:
As is the case at cornerback, the safety position features some players worthy of NFL starting jobs. Reggie Nelson is one — he's coming off a strong season in Cincinnati, and while his age (33 in September) may have prevented him from landing a big-money deal, I'm surprised Nelson has yet to sign anywhere.
Rashad Johnson was a first-time starter in Arizona for the second consecutive season, and wasn't a weak link in the Cardinals' secondary. Husain Abdullah, meanwhile, was part of a stacked group of safeties in Kansas City that included Eric Berry, Ron Parker, and Tyvon Branch, so he wasn't a starter in 2015, but he has shown in the past that he's capable of stepping in when needed.
Two of the most talented safeties currently on the free agent market may not end up signing anywhere this offseason, with Walter Thurmond contemplating retirement and Will Hill facing a 10-game suspension. Thurmond made the transition from cornerback in 2015, and had a pretty impressive first year at safety, while Hill looked like one of the league's top defensive backs during the first half of the season.
Teams in need of a safety may also consider veterans such as Will Allen, Quintin Demps, William Moore, James Ihedigbo, Louis Delmas, and Roman Harper.
Photos courtesy of USA Today Sports Images.
Follow @PFRumors