Now that the draft is winding down, the primary piece of business for the Colts this offseason will be whether or not they can come to a long-term agreement with Andrew Luck.
While that accord looks like a matter of when, not if, Jim Irsay confirmed the sides have been engaged in "serious" discussions, Mike Chappell of IndySportsCentral.com reports (on Twitter). Indianpolis' owner added that he sees no reason the Colts and Luck can't reach an accord before training camp.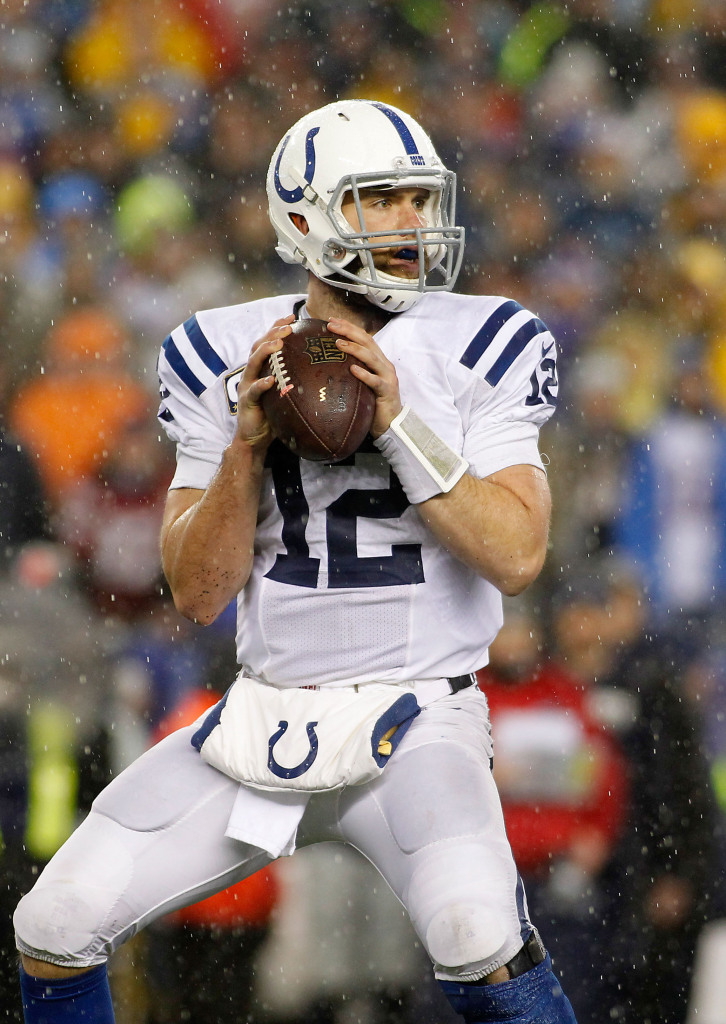 We heard last month the Colts wanted to sign Luck to an extension by July 4. That arbitrary date doesn't hold much significance, though, as Irsay confirmed today, via Stephen Holder of the Indianapolis Star (on Twitter).
Although Luck is coming off his worst season as a pro after injuries limited him to seven starts for a Colts team that slunk out of the playoff race largely as a result of their quarterback play, a extension for the former Stanford signal-caller is expected to either become the new standard for quarterback salaries or close to it. Right now, Joe Flacco and Aaron Rodgers represent the NFL's $22MM-per-year club, with Russell Wilson, Ben Roethlisberger and Eli Manning — who each agreed to extensions last year — being the $21MM-per-year group.
The 2012 No. 1 pick, Luck completed 55% of his passes in his fourth season, one that featured the Colts come into the season with Super Bowl expectations after qualifying for the AFC championship in 2014. Prior to that, however, Luck led the NFL in touchdown passes with 40 in 2014, the Colts' third straight 11-5 season after they went 2-14 in the year between the Peyton Manning and Luck eras.
As of now, Luck is under contract for his fifth season on a fifth-year option worth $16.155MM. He won't be eligible for a franchise tag until 2017.
Photo courtesy USA Today Sports Images
Follow @PFRumors