Las Vegas has increased its effort to pry the Raiders from Oakland, but should that avenue close, the city is not going to shut down its efforts to add an NFL franchise. The Chargers are further along than the Raiders in their quest to secure a stadium deal from their respective city, only Las Vegas is monitoring San Diego's negotiations and would seek a union with the Chargers if the Raiders' venture ends up shy of a Silver and Black desert relocation.
"My husband and I have had season tickets at the Chargers for the past 30-plus years and we would love that, and Alex Spanos already has some relationship with us here in the city — he's been a developer for us in the '70s and '80s," Las Vegas mayor Carolyn Goodman said during a Dan Patrick Show appearance (via Michael David Smith of Pro Football Talk). "I know they're absolutely looking to move and that's another place to go.
"Whether it's the Chargers or Oakland, that would really be exciting."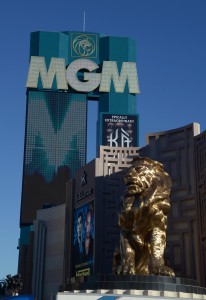 After talks stonewalled between the Chargers and San Diego last year, the sides have progressed to the point the issue could be in the hands of the voters this fall, with a downtown stadium measure likely to appear on ballots. Whereas Oakland and the Raiders have made next to no progress by comparison with Oakland, so Vegas' primary option seems to be more realistic at this point, if the city can secure funding for the $1.4 billion domed stadium proposed.
As for Vegas' first choice: one owner tells Bleacher Report's Mike Freeman the chance the Raiders move to Sin City has hit the 50 percent threshold and may be as high as 75 after starting out as a borderline-laughable notion.
That anonymous owner said other owners and executives around the league to whom he's spoken on this matter have softened their stance on Las Vegas as an NFL city. While the owner told Freeman that three or four years ago, there was virtually no chance the league would have considered Vegas. Despite John Mara still coming out against this idea, Jerry Jones has voiced intrigue about the proposition. More owners could be coming around to Jones' line of thinking.
"That's not the case any longer," he told Freeman. "One of the things owners see is there's a lot of money to be made there. A lot of money will ease those gambling concerns."
For Mara's side to win out, it would take eight "no" votes to block a Raiders-to-Vegas venture if it gets that far. Freeman hears there aren't eight owners who will do so, which would represent a marketed improvement in support for this once-laughable move. And while this still could be a bluff on Mark Davis' side to increase his leverage in talks with Oakland, but the owner categorized that chance as a small one to Freeman.
Photo courtesy USA Today Sports Images
Follow @PFRumors